Texas
Will FC Dallas vs. Miami, Messi moved to AT&T Stadium?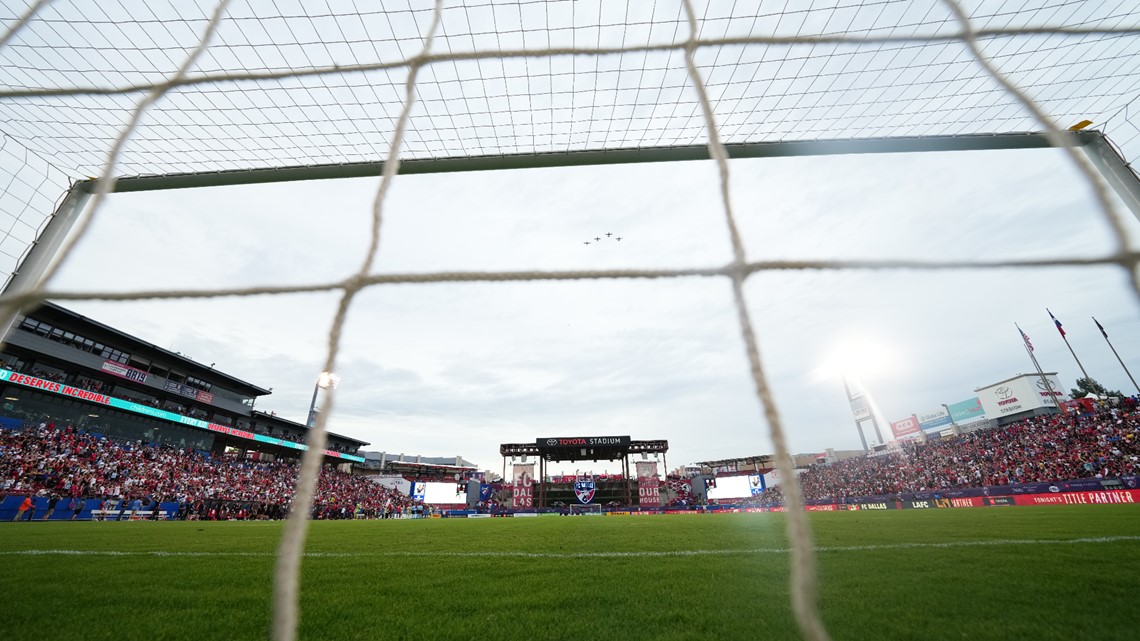 ​The high demand and ticket space (FC Dallas' Toyota Stadium seats 20,000) has led to push online for the match to be moved to the larger AT&T Stadium in Arlington.
FRISCO, Texas — Lionel Messi's impact on the MLS cannot be denied: He has brought significant interest from a contingency of fans that otherwise have not paid attention to the league. 
The Sports Business Journal reported last week that Apple TV boasted roughly 700,000 MLS Season Pass subscribers in early June, which rose to nearly a million by Messi's debut vs. Cruz Azul. He shot Inter Miami's social media following to 13 million on Instagram as of this writing. It was less than 1 million before his signing. 
Once Inter Miami and FC Dallas won their respective Round of 32 games, setting up a matchup in North Texas, tickets to see Messi play drove prices through the roof. FC Dallas season ticketholders and VIP members got the first crack at grabbing tickets with a pre-sale on Wednesday night, which crashed the site. The next morning, tickets went on sale to the general public. which sold out within minutes. Now, the only tickets that remain on the market are resales, which are selling for upwards of over $1,000.
The high demand and ticket space (FC Dallas' Toyota Stadium, which opened in 2005, seats 20,000) has led to some online to push for the match to be moved to AT&T Stadium in Arlington, which has 60,000 more seats of capacity than Toyota Stadium does. 
Not to be the "bearer of bad news" but that simply isn't going to happen. 
In a statement from FC Dallas, the club said "we absolutely wanted our fans to experience this soccer moment in their home – Toyota Stadium. It's important they have that opportunity to celebrate this with each other. We also want to have the opportunity to introduce new fans to FC Dallas and Toyota Stadium in order to continue building the momentum we've seen here over the past couple of seasons."
A Dallas Cowboys spokesperson deferred WFAA's request for comment to FC Dallas officials.
There is another potential factor to take into account: Messi has never played on a turf field, which was a topic of conversation before he even came to MLS. There are six MLS stadiums with turf fields: Gillette Stadium (New England Revolution), Providence Park (Portland Timbers), Lumen Field (Sounders FC), Bank of America Stadium (Charlotte FC), BC Place (Vancouver Whitecaps) and Mercedes-Benz Stadium (Atlanta United). MLS Commissioner Don Garber said those venues are free to make changes as they see fit to accommodate the Argentine star.
Charlotte FC has pledged to keep their turf fields in place, according to WFAA sister station, WCNC.
One way or another, the match will be played at Toyota Stadium, folks … and that's the bottom line. If you can't get tickets, there are other ways you can watch the match on TV, which we have detailed here.
https://www.wfaa.com/article/sports/soccer/fc-dallas/fc-dallas-inter-miami-messi-att-stadium-toyota-stadium/287-506322d6-d374-448a-9781-8c7e1a1fa4ab Will FC Dallas vs. Miami, Messi moved to AT&T Stadium?