Texas
Texas police officer killed in crash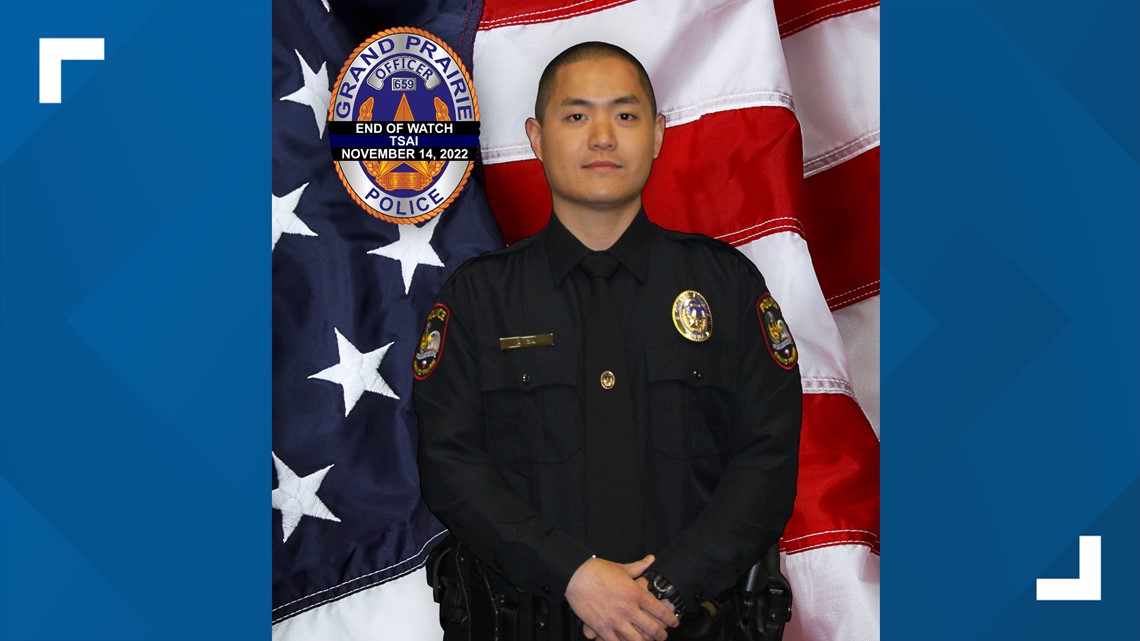 Grand Prairie Police Department said police officer Brandon Paul Tsai died after being involved in a traffic accident.
GRAND PRIRIE, Texas — A North Texas police officer died Monday night after chasing a car with fake paper license plates. grand prairie police station (GPPD).
Around 10:45 p.m. Monday, police officer Brandon Paul Tsai spotted a vehicle with a fake paper license plate near the intersection of Southwest Third Avenue and Pioneer Parkway, according to the GPPD. Tsai tried to stop the car as the suspect quickly fled, police said.
During the chase, Tsai lost control of the police car, GPPD said in a news release. During the chase, Tsai was rear-ended by a police car, lost control, and crashed into a lamppost.
A 32-year-old man was taken to Methodist Dallas Medical Center but died of his injuries.
The GPPD said Tsai had been with the ministry since January. Before he joined the GPPD, he worked for the Los Angeles Police Department in California for five years.
The GPPD said of Tsai, "He was a loving friend, a trusted colleague, and an outstanding officer who was passionate about serving the people.
Police Chief Daniel Seasney also wrote the following statement following the officer's death:
"Our country lost a hero last night. My heart is broken, but I am grateful to everyone who has sent their thoughts and prayers to Brandon's family, including everyone in blue."
The crash is under investigation and no additional information is available.


https://www.wfaa.com/article/news/local/grand-prairie-police-officer-killed-traffic-crash-texas-brandon-paul-tsai/287-fee20648-c73b-40d1-bf5c-8c1304a4d93b Texas police officer killed in crash