Texas
Seagoville, Texas SWAT Situation: Police Update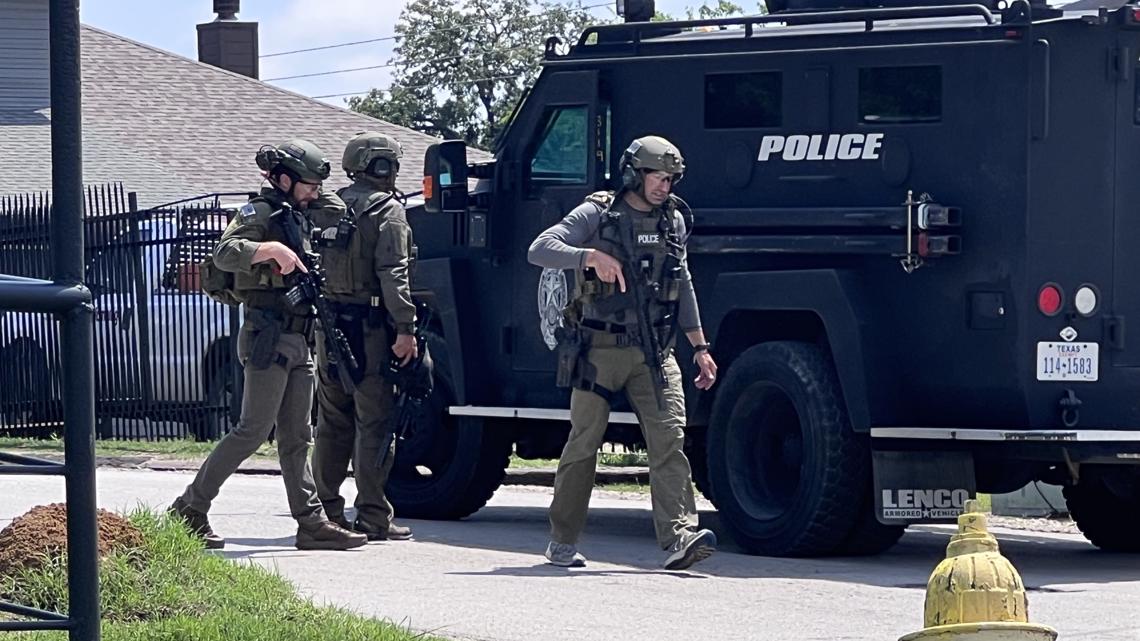 Shortly after 11 a.m., officers arrived at the scene at 301 Modenet Street in Shegoville in southeastern Dallas County.
SEAGOVILLE, Texas — A North Texas suspect is in custody Monday afternoon after multiple law enforcement agencies entered an active SWAT scene in Seagoville. the police said.
Shortly after 11 a.m., officers arrived at the scene at 301 Modenet Street in Shegoville, north of Simon's Lake Park in southeastern Dallas County and south of Balch Springs.
Seagoville Police Chief Ray Calvary said the incident began as a welfare call. When police arrived, the suspect reportedly opened fire with a long-armed gun at the arriving officers. At that point, the police began to increase their presence.
"As soon as the officer got here, he started shooting. At least one shot was fired at the officer," Calvary said.
Around 11:45 a.m., officers from the tactical unit were also seen arriving on the scene. Shortly after noon, police cordoned off Modenet Street. A response rescue team from the Waxahachie Police Department was seen arriving around 12:15 pm, but police negotiators soon arrived on the scene.
Shortly after, tactical units fired gas at the house and the suspect surrendered, Calvary said in an update just after 2 p.m.
Police said there were no reports of injuries.
Police said an investigation was ongoing and Modenet Street would remain closed on Monday afternoon. The suspect's identity has not yet been released by police.
Waxahachie Police rush to scene Monday
Larry Zuniga lives two houses away from the SWAT site and just moved to the area a few days ago. Zuniga was barred from the scene, but her sister was still at her home with her two babies.
"I'm just worried now and I can't even contact her," Zuniga said on Monday afternoon when the site was still active. "My heart is pounding. I'm really nervous. And I can't do anything. I'm just worried."
Rodney Morgan and Angela Morgan are brother and sister and they live right behind the house that the police are looking at. Officers were initially told to stay inside the house and lock the door. They were then told they had to clear the area.
"I think I've been in a situation where I'm told I have to leave," Angela Morgan said in a car away from home.
The Kauffman County Sheriff's Office was also dispatched to the scene. Neighbors said they also saw troops from the Mesquite Police Department and Balch Springs Police Department.
At about 1 p.m., Mesquite police said they were initially called in for help, but the officers were later released from the scene.
Details of the events that prompted the police response were not available.


https://www.wfaa.com/article/news/local/seagoville-texas-swat-situation-police/287-95747081-f043-45f9-8103-057a5d3530c1 Seagoville, Texas SWAT Situation: Police Update