Texas
Morgan State University shooting: 5 shot on campus, search for suspect ongoing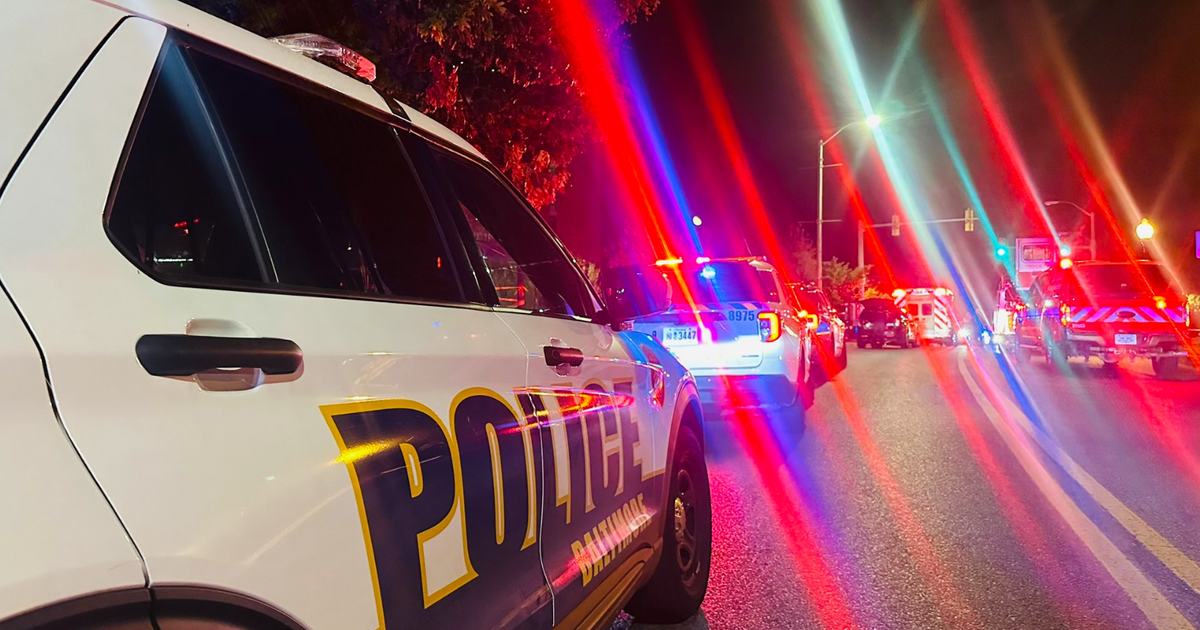 BALTIMORE — Five people, four of them students, were shot Tuesday night on the campus of Morgan State University in Baltimore City, officials said. 
The search for a suspect or suspects is ongoing, and classes at the school are canceled Wednesday. 
Officers responded to the 1700 block of Argonne Drive — the area of the Marshall Apartment Complex dorms — after Morgan State University Police on patrol heard gunfire around 9:25 p.m., according to authorities.
Four men and a woman between the ages of 18 and 22 were shot, and all were hospitalized with non-life-threatening wounds, Baltimore Police Commissioner Richard Worley said in an early-morning press conference.
Four of the victims were students at Morgan State University, according to Morgan State University Police Chief Lance Hatcher.
Investigators believe the shooting happened outside, but a seventh-floor window of the dorm building appears to have been shattered in the incident. There is no word yet on a motive in the shooting. 
Following the reports of gunfire, officers asked everyone to shelter in place and avoid the area. WJZ obtained video of police checking the dorm rooms.
https://x.com/AmyKawata/status/1709512808704999634?s=20
Worley noted that during the shooting, gunfire damaged multiple windows on the premises of the campus. That led officers to believe there was an active shooter, so they responded accordingly, cordoning off the area, he said.
About 75 minutes after officers responded to the report of gunfire at the university, police announced on X, the social media site formally known as Twitter, that the incident was no longer considered an active shooting.
Watch: Witness describes a homecoming week shooting at Morgan State University
Homecoming week activities set to happen this week will be reevaluated as part of an emergency meeting Wednesday morning with school officials, university president Dr. David Wilson said. 
The shooting marks the third year in a row of a shooting during the university's homecoming week. 
In 2022, a 20-year-old man was shot at Morgan State University during an unsanctioned homecoming party. That person was not a university student.
In 2021, an 18-year-old Morgan State University student was shot on campus following the university's homecoming activities.
Baltimore City Councilwoman Odette Ramos told WJZ she was horrified for the campus and the students when she heard of the shooting.
"It's been a sad, sad evening, especially since Morgan has homecoming coming up, and that is usually a big celebration of how wonderful campus is and still is," she said.
Ramos said she was relieved to find out that the gunshot victims would be able to recover from their injuries.
"I'm here to show my support to the students," she said.
Watch: Baltimore City Councilwoman Odette Ramos talks about the shooting at MSU
In a statement to WJZ, Maryland Governor Wes Moore said, "My office is aware of the shooting incident on the Morgan State University campus. My team and I are in close contact with officials on the ground and are monitoring the situation. We are grateful for the heroic efforts of the first responders who rushed to the scene and are actively working to ensure safety." 
Baltimore Mayor Brandon Scott made a powerful call for national gun reform during the news conference, saying guns shouldn't be "in the hands of people who should not have them" and comparing the situation to the moves to require seatbelts in vehicles and warn the public about the health dangers posed by cigarettes.
"We have to deal with this issue nationally," he said. "We have to get serious about guns."
Following the reports of gunfire, Baltimore Police and Morgan State University officials began urging family members of students to avoid the campus area. Instead, they could convene at the Safeway parking lot, which is at 4401 Harford Road.
Family and friends told WJZ that they were worried about their loved ones after learning about the shooting.
Jose Verdejo said his daughter is a freshman at Morgan. He drove two hours from New Jersey to the campus when a family friend told her about the shooting. 
"I called my daughter, she told me she was locked in a library but she didn't know what was going on," he said. "So I had I did let her know there was a shooting, I told her to stay away from windows, and then that made them nervous."
Verdejo said he doesn't know how the school can make him feel comfortable leaving his daughter there. Especially after consecutive homecoming week shootings, he feels those in charge of keeping her safe were "sleeping."
I'm not going to leave my daughter behind until I feel comfortable. So I'm not leaving till I speak to someone and I can get assurances that you know, I can leave my daughter in their care," he said. "And so far, I don't feel assured at all."
Watch: Parent of MSU freshman speaks out after five shot on campus
A man by the name of Antonio told WJZ's Cristina Mendez that his brother was locked down in one of the bathrooms.
"Right now, my brother just texted my mom saying that they're just locked down in the stadium's bathrooms right now just waiting for when they can leave out," Antonio said.
Tony Jones, a staff writer at The Athletic, said on social media that his daughter was at Morgan State University during the shooting and that it happened at her dorm. Police believe the shooting happened outdoors. 
"Praying for Morgan State University tonight," he said on his social media site. "I urge you to say a prayer as well, if you believe."
The Bureau of Alcohol, Tobacco, Firearms and Explosives and the Federal Bureau of Investigation are assisting Baltimore Police Department in the investigation. 
Anyone with information is urged to contact Baltimore police at 410-396-2444. Those who wish to remain anonymous may utilize the Metro Crime Stoppers tip line at 1-866-7LOCKUP. 
Watch the full police update:


https://www.cbsnews.com/news/morgan-state-university-investigates-report-of-gunfire-on-or-near-school-campus/ Morgan State University shooting: 5 shot on campus, search for suspect ongoing