Texas
Meet the woman behind the success of Bishop Arts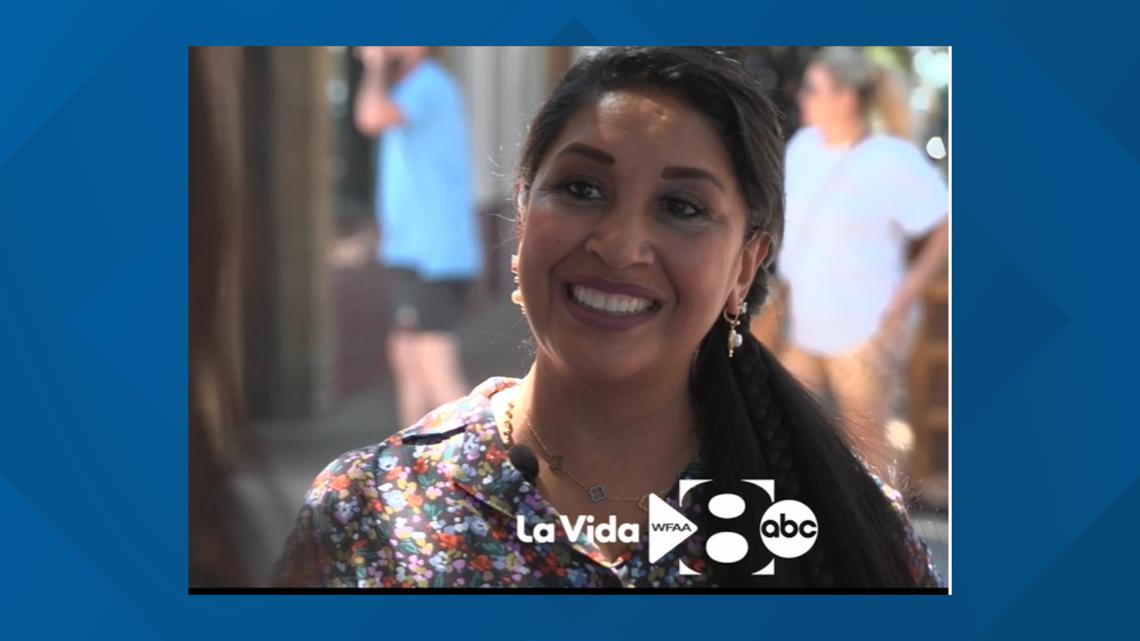 Amanda Moreno Lake helped build Bishop Arts into what it is today. She bought her first business there in the 1980s and now owns a big chunk of it.
"I started at a very young age, and I started my first business here in Bishop Arts," said Lake.
That was back in the 1980s, when most people shied away from the area.
"Back then, Bishop arts isn't what it is today. I mean, it's changed and become a destination."
Lake now owns a good chunk of Bishop Arts by buying old buildings and making them come to life.
But to understand how she got here, You have to go back to where she came from.
"I grew up in West Dallas in an 800-square-foot home. There were nine of us, seven brothers and sisters and my parents," said Lake.
She grew up in a tiny house, the daughter of immigrants. Lake says they were poor, but rich with the love of family.
Right out of high school she opened a beauty salon and soon bought her very first home for $20,000.
"And I still have it. I have not sold that piece of property. It has a special place in my heart and so I don't think I'll ever sell that house because it's a reminder of where I started," said Lake.
She began buying properties, and little by little, began building an empire.
"Once you get started, it just snowballs," she said.
She now owns more than 100 pieces of real estate all over North Texas.
"I just can't believe that my life is what it is today and I'm so happy," Lake said.
Lake said there were people who told her a Latina couldn't do it, build a real estate empire.
"And I learned from those mistakes, so thank you to all the people who took advantage of me back then," she said.
She vowed to help others succeed rather than tearing people down. Now, she helps first time tenants by signing them to short-term leases, cheaper rent, and no credit checks.
"Just from my own experiences, I just am giving people the opportunity to get started," she said.
For Lake, she said success is measured not by money, but by living life with a purpose and sharing it with others.
Amy Hampton just opened a business in Bishop Arts.
"I was drawn to Bishop Arts because It feels like home. It feels like a jewel box in Dallas," said Hampton.
It is a jewel that attracts people from all over the world, and for the Queen of Oak Cliff, that makes her smile.
https://www.wfaa.com/article/news/local/la-vida/queen-of-oak-cliff-meet-woman-behind-success-of-bishop-arts/287-fb1cceb7-6c61-47e5-9de1-0978ebe2dcdb Meet the woman behind the success of Bishop Arts