Texas
Israel says "currently no ceasefire" agreed for foreigners to flee Gaza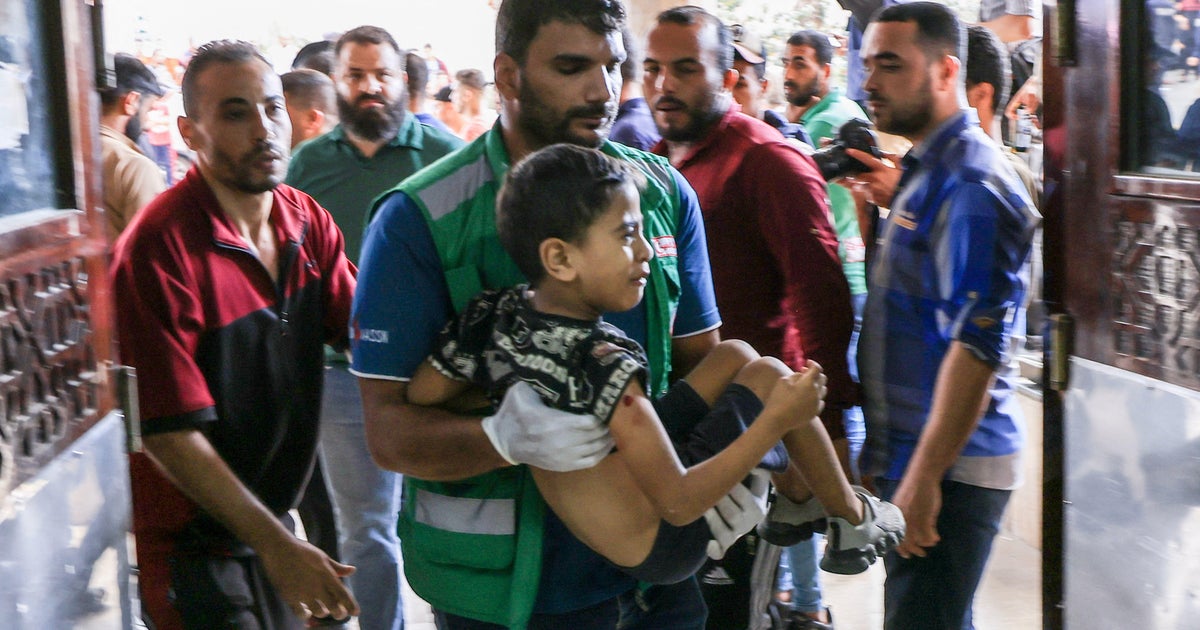 Jerusalem — Israel's government denied reports Monday that it had agreed to a ceasefire in at least the southern half of the Gaza Strip to allow humanitarian aid in and people with international passports to escape into Egypt, as the Israeli military continued hammering the Hamas-controlled enclave with missiles.
"There is currently no ceasefire," Prime Minister Benjamin Netanyahu's office said in a statement, dismissing reports that a deal had been brokered to enable foreign nationals massing near Gaza's Rafah border crossing with Egypt — along with thousands of Palestinian civilians — to flee. 
More than a week after Hamas launched its bloody terror rampage in southern Israel, killing some 1,400 people and capturing almost 200 hostages, Israel was still preparing Monday for a widely expected ground offensive in Gaza. Already, Gaza health officials say Israel's bombardment has killed at least 2,750 people and wounded almost 10,000 others, with hundreds of children among the dead and wounded.
Netanyahu's government has vowed to destroy the Palestinian group, and President Biden told CBS News' 60 Minutes that Israel can and must "go after Hamas," but he warned that a full occupation of Gaza would be "a big mistake," and the U.S. has called repeatedly on Israel to do everything possible to minimize civilian casualties.
Israel has rained missiles down on the densely-populated Gaza Strip constantly since Hamas' Oct. 7 siege and completely sealed its borders, creating what aid agencies warn is a dire and rapidly deteriorating humanitarian crisis. 
Thirty U.S. citizens are among those killed in the latest flare up of violence in the heart of the Middle East, and as many as 600 U.S. nationals are thought to be trapped in Gaza. A U.S. State Department spokesperson said Sunday that 13 Americans who were in Israel remain unaccounted for.
Hamas has refused to negotiate over the release of any hostages with Israeli bombs still falling.
Click here to read our previous Live Blog with updates from over the weekend.
https://www.cbsnews.com/live-updates/israel-hamas-war-gaza-palestinians-hostages-updates/ Israel says "currently no ceasefire" agreed for foreigners to flee Gaza