Texas
Downtown Dallas shooting: 1 dead, 1 injured near 7-Eleven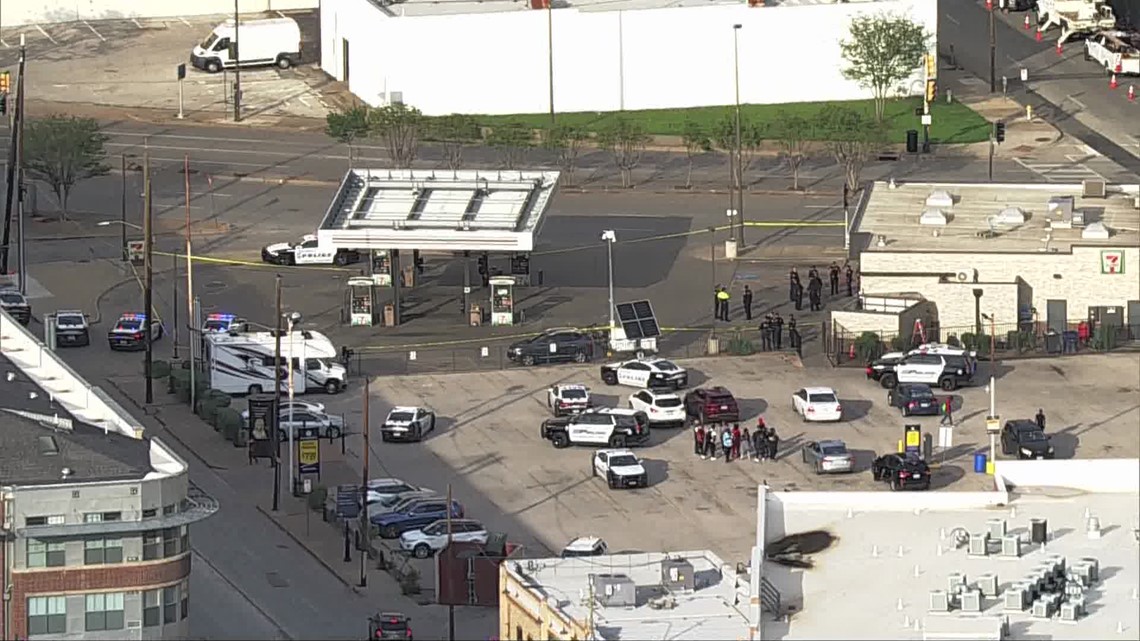 The accident occurred near Ross Avenue and North Griffin Street.
DALLAS — One person was killed and another was seriously injured in a shooting near a 7-Eleven in downtown Dallas Wednesday night, police said.
DPD officers were the first to arrive on the scene and found two adult male victims with gunshot wounds, according to the DPD. The DPD said two men were shot by an unknown suspect.
Police said one of the victims, identified as 17-year-old Omarian Jamal Frazier, died at the scene Thursday. Cafe Momentum Dallasaccording to, Restaurant GoFundMe and a cooking training facility.
Margaret Windham, executive director of Café Momentum Dallas, issued the following statement to WFAA:
"Cafe Momentum is devastated and deeply saddened to learn of the murder of Omarian Fraser. Omarian was an inspiration to all who knew him. The Café Momentum family remembers him as a bright and hardworking young man and our hearts and prayers go out to his loved ones who are grieving this unimaginable loss."
Another man was taken to hospital in critical condition.
On April 12, Dallas police announced they had arrested 24-year-old Donald Moore and charged him with murder. Moore was taken to the Dallas County Jail and put on a bond of $250,000.
https://www.wfaa.com/article/news/local/one-dead-one-injured-shooting-7-eleven-downtown-dallas/287-5e6f6895-2bd9-4745-936f-7c03126909d9 Downtown Dallas shooting: 1 dead, 1 injured near 7-Eleven