Texas
Dallas doctor describes medical mission to Turkey and Syria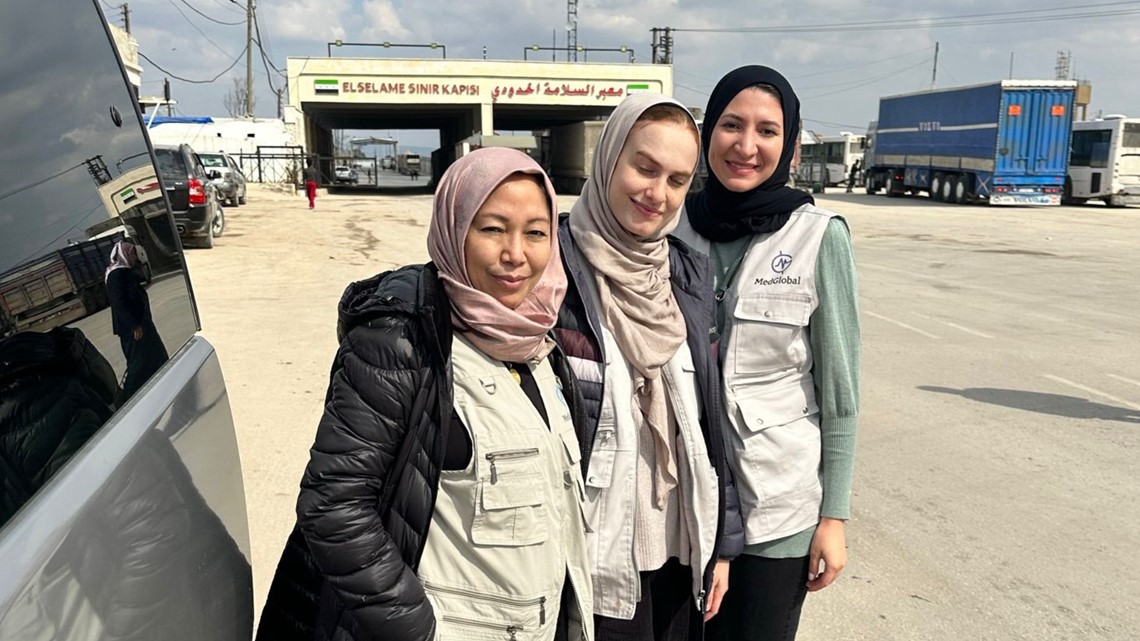 Dr. Nora Abdullah was born and raised in Texas, but her family is from Syria. She has just returned from her two weeks of surface life in an earthquake-ravaged area.
DALLAS — Long before Nora Abdullah knew she was going to be a doctor, she traveled Syria to see her family.
Born and raised in Texas, she fondly remembers visiting as a child.
The Syria she knew then is not the Syria of today.
"It's just incredible to see the number of people who have been forced from their homes and are looking for safety," Abdullah said hours after returning to Texas.
She is now Dr. Nora Abdullah, a psychiatrist at UT Southwestern Medical Center.
She returned to Dallas late Saturday night after spending two weeks in Syria and Turkey on an emergency medical mission for the nonprofit. med global.
The region was hit by a massive earthquake and several devastating aftershocks in February.
The death toll is now approaching 50,000.
Abdullah is one of 12 American doctors who made this journey.
They worked in a hospital in Darkush, where Abdullah treated a woman who had lost almost all her children in the earthquake.
"And all she could do was replay over and over what happened during the earthquake. She had been hospitalized for a leg bruise – her leg was charred," Abdullah said. Told. "All she can do is repeat. Did I kill my children? How did my children die?"
Abdullah said the most important thing for mental health care workers is to listen.
She said news reports from the region fail to capture the extent of the devastation or the horror felt by survivors.
"There are people sleeping in their cars or sleeping in tents even though their homes are pristine because of the fear that the next earthquake might come," she said.
While Abdullah and the team were in Turkey, they stayed in a facility with modern conveniences, but when they moved to Syria the situation was more difficult.
They were placed in a temporary container set up at a hospital in Azaz, in the frigid cold with a small heater.
"A safe country, which has given us so much, I feel guilty to be able to return to a country that is truly safe from natural disasters, but those people are still there," she said. "I knew this would be over in two weeks. We don't have to be in the cold anymore. We don't have to be in places where earthquakes can strike at any time. But the people there have that luxury." Is not."
Abdullah spent time training other psychiatrists working in the area, treating trauma victims of all ages.
Fatigue is obvious to everyone, she said.
"But I think one thing that we tend to overlook is the amount of resilience these people have," she said.
She hopes to coordinate virtual visits from her office in Dallas to victims in Syria.
And if I have the chance to come back again, I will.
https://www.wfaa.com/article/news/local/dallas-doctor-home-humanitarian-medical-mission-syria-turkey-earthquake/287-2e949a50-275a-486f-aaa3-130d5781e22e Dallas doctor describes medical mission to Turkey and Syria