Texas
Candidate's livestreamed sex videos a distraction from high-stakes election, some Virginia Democrats say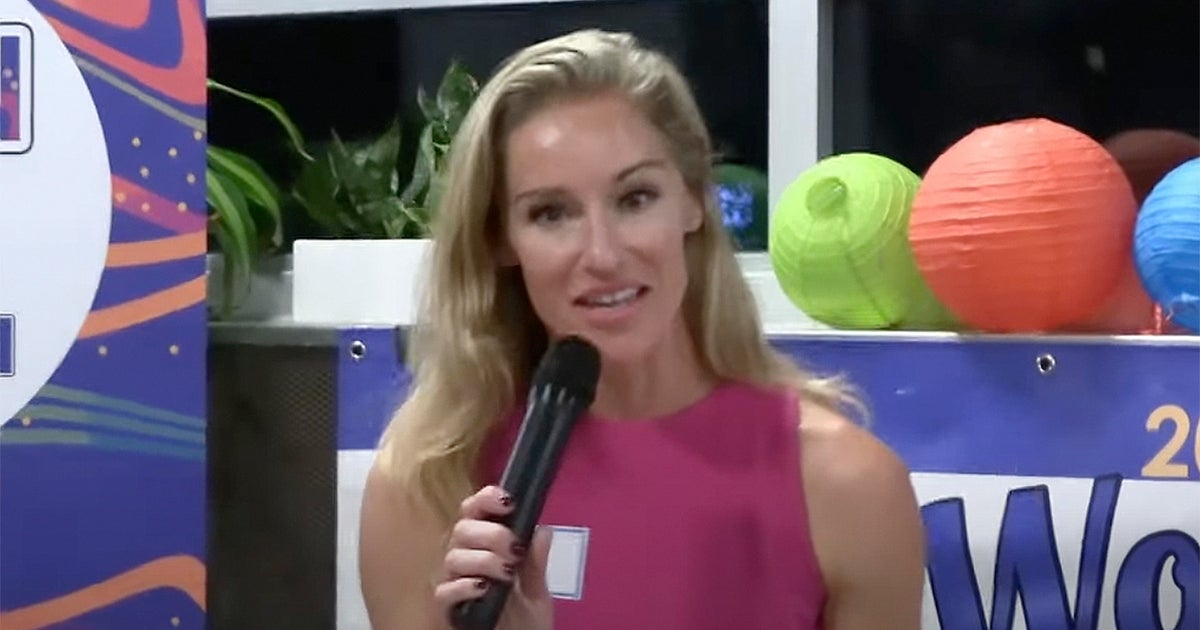 More Virginia Democrats on Tuesday cast the controversy surrounding a legislative candidate who livestreamed herself performing sex acts as a distraction from the stakes in this fall's elections, while stopping short of fully championing her continued campaign.
Neither the state party nor the House Democratic caucus has publicly called for Susanna Gibson to end her campaign after it was revealed last week that she had sex with her husband in live videos posted on a pornographic website and asked viewers to pay them money in return for carrying out specific sex acts.
But neither group has publicly declared how much support – financial or otherwise – Gibson can expect moving forward.
"Our focus is and has always been on flipping the House and taking back the majority. The MAGA Republicans are continuing to try to distract us while working to implement their plan to ban abortion and roll back the rights and freedoms of all Virginians," House Democratic Caucus Executive Director Amy Friedman said in a statement to The Associated Press.
House Democratic Leader Don Scott said in a brief interview Tuesday: "Us regaining the majority is all I'm focused on so that we can make sure we protect women's reproductive freedom."
Del. Dan Helmer, campaign chair for the House Democrats, said Monday his thoughts were with Gibson's family while emphasizing that she's running against an opponent who supports additional restrictions on abortion.
Every seat in the General Assembly, which is currently politically divided with the House of Delegates controlled by Republicans and the Senate by Democrats, will be on the November ballot. Both parties see a possible path to total control, and the suburban Richmond seat where Gibson, a nurse practitioner, is competing with retired home builder David Owen is seen as a critical battleground.
Virginia Democrats, Gibson among them, have made protecting abortion access a top campaign priority. Many Republican candidates in competitive districts, including Owen, have coalesced around GOP Gov. Glenn Youngkin's proposed ban on abortion after 15 weeks with certain exceptions. Most abortions take place before that cutoff, federal data show.
Virginia, an outlier in the South for its relatively permissive access, currently allows abortion during the first and second trimesters. The procedure may be performed during the third trimester only if multiple physicians certify that continuing the pregnancy is likely to "substantially and irremediably" impair the mental or physical health of the woman or result in her death.
Gibson's campaign did not respond to an interview request or a detailed list of questions from the AP on Tuesday. Gibson previously denounced the release of the videos as a violation of law and her privacy. She's given no indication of ending her campaign, saying she won't be intimidated or silenced.
On Tuesday, the Richmond Times-Dispatch published a commentary piece by Gibson addressing prescription drug prices and her work in health care. She didn't mention the controversy.
While the caucus and some of its leaders have weighed in, many other Virginia Democrats have either declined to comment, insisted on anonymity to discuss their frustrations or deliberations about the matter, or have not responded to media inquiries. The state party also maintained its silence on Tuesday, with spokesperson Liam Watson declining to comment.
Among elected officials, Democratic state Sen. Louise Lucas has stood out for her early, clear and vocal support of Gibson.
A spokesman for U.S. Rep. Abigail Spanberger, who previously endorsed Gibson, did not immediately respond to an emailed inquiry asking about a post on social media featuring Spanberger and Gibson that appeared to have been deleted.
Clean Virginia, an energy policy advocacy group that's a major donor to mostly Democratic candidates, is "not commenting on this story," spokesperson Cassady Craighill said. Clean Virginia gave Gibson $175,000 in August, according to campaign finance records, which also show Gibson ended the latest reporting period with over $460,000 cash on hand, about $220,000 more than Owen.
Citing what he called Gibson's "remarkable" fundraising, Bob Holsworth, a longtime political analyst, said he thinks it's entirely possible that Democrats "come back in the end" and help Gibson campaign and raise money.
"My big question is: Does she still have the organizational volunteers who are going to generate enthusiasm and turnout?" Holsworth said.
Most Republican elected officials also have kept their distance from the matter, although the state party has spoken out, casting Gibson's behavior as disqualifying.
In a social media post days after the news broke, the Republican Party of Virginia accused Democrats of "celebrating a candidate who moonlights as a porn star," adding: "They are the party of moral decay."
Aaron Evans, a campaign spokesperson for Owen, said Tuesday that Gibson's campaign was misrepresenting Owen's position on abortion.
"The Gibson campaign is dumping thousands of dollars into lying about David's commitment to defend choice during the first 15 weeks of pregnancy and his support for exceptions in the cases of rape, incest, and health of the mother. The fact they are lying about David reinforces that his common-sense, consensus building position is resonating with voters for a win in November," Evans said in a written statement.
https://www.cbsnews.com/news/susanna-gibson-livestreamed-sex-videos-distraction-virginia-election-democrats/ Candidate's livestreamed sex videos a distraction from high-stakes election, some Virginia Democrats say