Texas
Biden mourns the loss of "18 precious souls" in Maine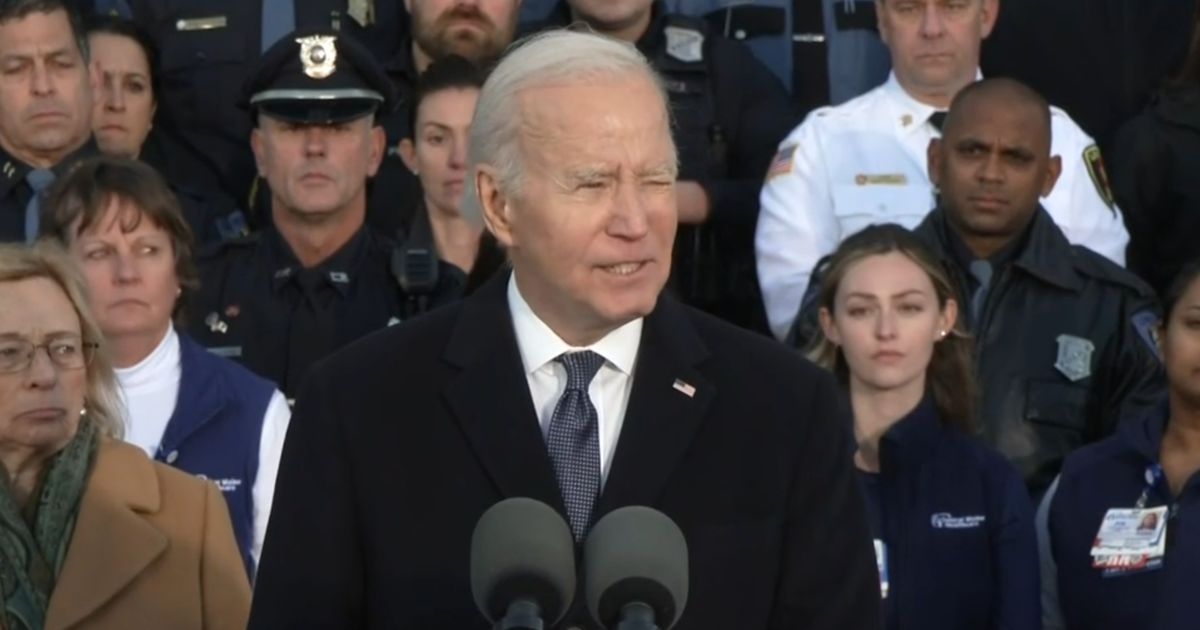 President Biden and first lady Jill Biden are visiting Lewiston, Maine, Friday to mourn the deaths of 18 people killed last week in the state's deadliest mass shooting in history.
The president delivered remarks to pay his respects to the victims, after meeting with first responders, nurses and other community members. The president will meet privately with families of the victims. In his remarks, the president did not call on Congress to pass specific gun control measures.
"You know as we mourn today in Maine, this tragedy opens a painful, painful wounds all across the country," the president said. "Too many Americans have lost loved ones or survived the trauma of gun violence. I know because Jill and I have met with them in Buffalo, in Uvalde, in Monterey Park, and Sandy Hook … too many to count. Too many to count. From places that never made the news all across America."
In addition to those who lost their lives in Maine, 13 people were injured last week when a gunman opened fire at a bar and a bowling alley. The shooter was found dead after a two-day manhunt. 
After the mass shooting, Mr. Biden ordered the flags at the White House and federal buildings to fly at half staff and said in a statement, "Far too many Americans have now had a family member killed or injured as a result of gun violence. That is not normal, and we cannot accept it."
https://www.cbsnews.com/live-updates/joe-biden-speaks-maine-shooting-victims-watch-live-stream-today-2023-11-03/ Biden mourns the loss of "18 precious souls" in Maine