Texas
Arlington Program Discourages Giving Money to Beggars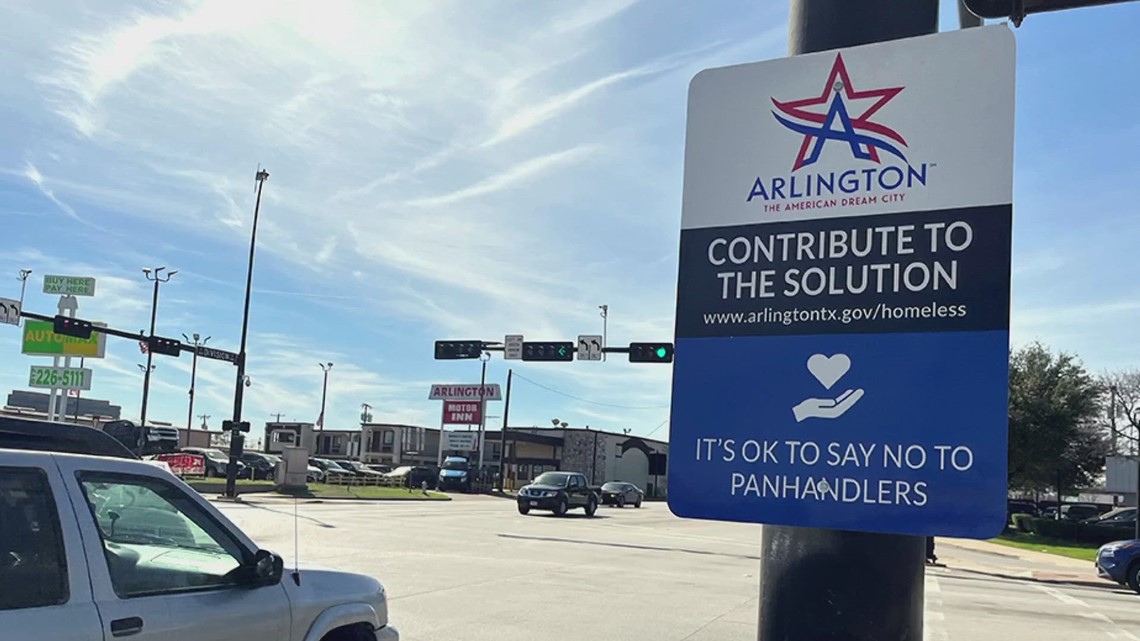 New signs will be installed at three busy intersections to address panhandling concerns.
Arlington, Texas — Through a new program, the city of Arlington wants residents and visitors to know that it's okay to say "no" to beggars on the street.
And that's exactly what's printed on new signs at busy intersections.
City leaders have approved a pilot program that shows signs discouraging giving money to panhandlers.
The program includes large signs at three busy intersections.The sign also encourages people to donate Arlington Homeless Service Instead of giving money to street beggars.
Signs are located at the intersections of Interstate 20 and Bowen Road, Interstate 30 and Collins Street, and Division Street and Collins Street.
Arlington Police believe that handing people cash on the street often encourages drug and alcohol addiction, but law enforcement understands that's not always the case. According to research, less than 10% of homeless people actually participate in begging activities.
In addition to addressing public safety concerns about panhandling, the City of Arlington will also address resources available to homeless people, including shelter services and organizations such as The Salvation Army, Arlington Life Shelter, and Tarrant Safe Haven. We started this program to raise awareness of county.
Signs have also been put up to improve safety for residents and visitors by discouraging beggars from walking through traffic and asking for money from drivers.
The new signs came after Arlington police began monitoring traffic cameras at nine intersections targeted by beggars in January. City leaders are also considering improving the design infrastructure of the intersection. This can discourage people from staging on busy medians.
There are also projects planned at the intersections of Matlock Road and Sublette Road and Rundle Mill Road and Green Oaks Boulevard.
https://www.wfaa.com/article/news/local/new-arlington-program-discourages-giving-money-panhandlers/287-488ae300-0835-4e3b-b751-d36a44bc9729 Arlington Program Discourages Giving Money to Beggars