Texas
Paxton's rise from Collin County to Austin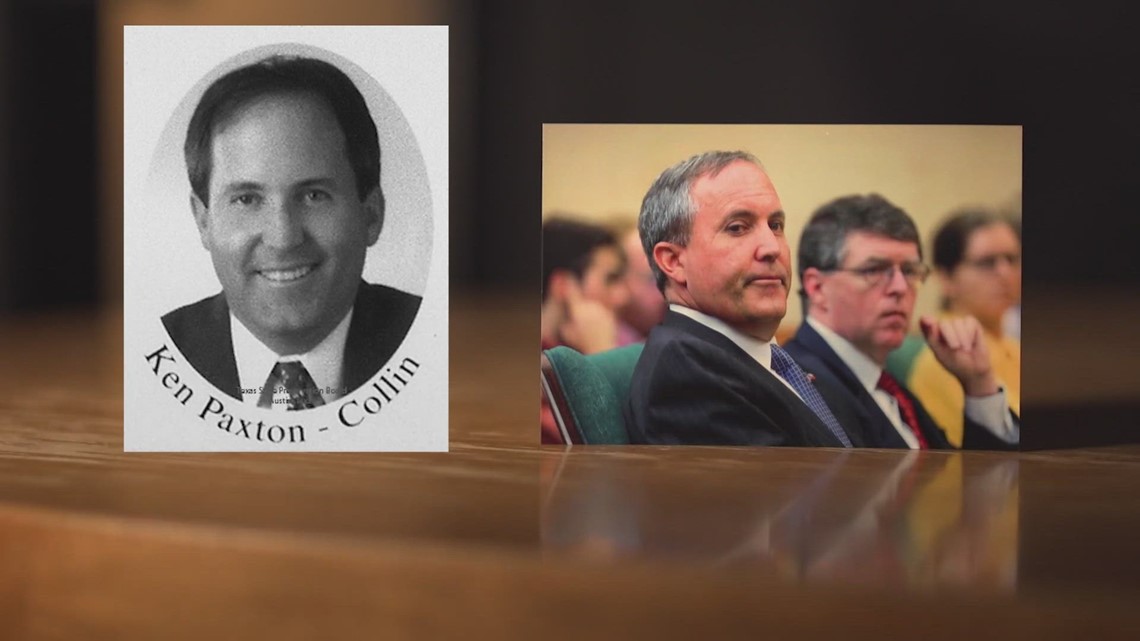 "[Collin County] was heavily white and conservative. It was a Republican strong-hold," said SMU Political Science Professor Cal Jillson.
COLLIN COUNTY, Texas — Collin County needs no introduction anymore. 
The fast growing, headline-making suburb of Dallas is now a prominent fixture in place and politics. And one reason for its place in politics is Ken Paxton.
His political career spans 20 years. Political experts tell WFAA that Paxton, at first, was not not a well-known candidate and he was not a gifted speaker and wouldn't be classified as a 'likable' candidate. But Paxton did do something that the Republican base did like: fight.
"When you run for state rep, it's a little more hand-to-hand combat," said Vinny Minchillo, a Republican political consultant. 
"He's a bare-knuckle fighter and that's what they want," said Cal Jillson, SMU Professor of Political Science.
Paxton was tactical. He would win his first House seat in 2002 in District 70 in Collin County. He'd keep that seat through five election cycles over 10 years. 
He was a break from the moderate, business-friendly Republican. Paxton was a social conservative when it was novel to be one.
"The guy just figures out how to win," said Minchillo. "Being a social conservative set you apart, got you donors, and got you grassroots. That was the difference maker."
And Collin County had everything to do with Paxton's rise in state politics. 
"It was heavily white and conservative. It was a Republican strong-hold," said Jillson, who specializes in Texas state politics.
Paxton's biggest backing was in Collin County, where there is a strong contingent of evangelical christians. 
"If you drive around, you see church after church after church and then a mega-church," said Jillson. 
According to Paxton's bio page he and his family attend Prestonwood Baptist Church in Plano, which is one of the largest churches in North Texas. Minchillo tells WFAA that riding the 'Christian right' wave carried Paxton because that segment of voters always show up to the ballot box.
In 2011, Paxton would bow out of the election for House Speaker. The next year, he won a Senate seat. His visibility was growing, and on the heels of former President Obama's re-election to the White House, the tactician picked up another ally: Ted Cruz and the Tea Party.
The Tea Party would propel him into 2014 when he ran against powerhouse and favorite Dan Branch for Attorney General.
"He was a distant third until a strange thing happened," said Minchillo, referring to the time Tea Party darling Ted Cruz voiced his approval but never formally endorsed him. "[At the time] there is not a more popular politician in the entire state than Ted Cruz…everything he said, went," said Minchillo.
Ken Paxton would win 2 more terms for Attorney General in 2018 and 2022. But his legal troubles began to mount and overshadow his accomplishments. The state's top lawyer was often in the national spotlight. He found another ally in former President Donald Trump. Paxton his wife, State Sen. Angela Paxton (R-McKinney), appeared at a pro-Trump rally on Jan. 6. It was an appearance met with both severe scorn and support.
"You could go through the Texas legislature and pull out 3 dozen Ken Paxtons, but Paxton caught the moment," said Jillson.
Indictments and impeachments are the most recent developments to Paxton's timeline.
"How they will remember Ken Paxton is being written in the coming months," said Jillson.
https://www.wfaa.com/article/news/special-reports/paxton-impeachment-trial/collin-county-austin-paxtons-rise-politics-spans-two-decades/287-a74c5c0a-4b83-41b6-a448-1a6242d8c0b9 Paxton's rise from Collin County to Austin