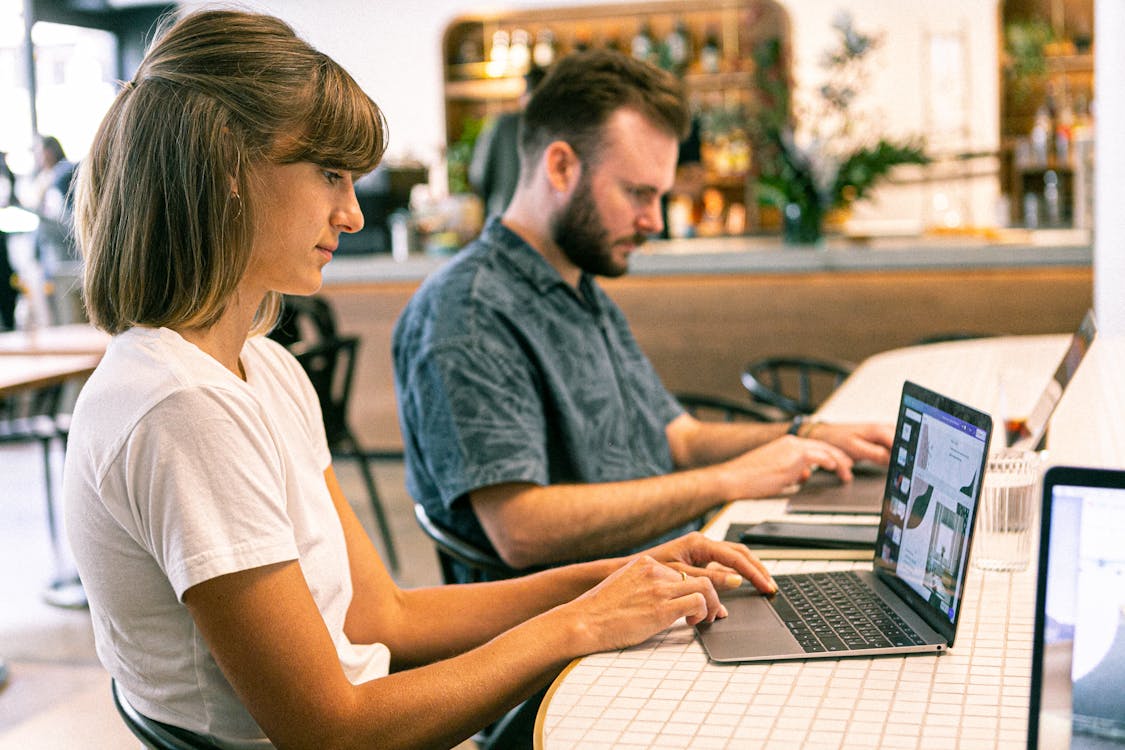 Unless you've been living under a rock for the last two years, you probably know that freelancers rule the world now. That explains the increasing number of new platforms to address the need for freelancers, like Brybe Marketplace, for example. It's still relatively new
Marketplace, but it has over 100,000 registered users, which is more than enough for you to find your ideal freelancer there.
Here are some of the benefits of using freelance platforms:
1.    Access to a pool of talents
Probably the best thing about using a freelance platform is the number of freelancers you'll have access to. When you're using freelance platforms you can hire freelancers from all over the world – you're not limited to hiring professionals from your local area only! The world is your oyster, and all you have to do is create an account and start your search right away! Or you can post a job ad and wait for applicants to find you and apply for your jobs.
2.    Millennials love them
Millennials love freelance platforms for multiple reasons! First, they're convenient to use, easy to
understand, most of them are free to use, and it's easy to create and fill in your profile. Secondly, they don't like the usual 8 – 5 working culture – they want to experience more out of life and live life to the fullest, which is enabled by these platforms. Plus, most of these platforms work in favor of freelancers, like Brybe.com. Brybe Marketplace gives 100% to freelancers of
what they make.
3.   Low costs
It's known that freelancers are much more affordable than full-time employees. When working with freelancers, you're paying for the job only. You don't have any of the common costs full-time employees have like insurance, security, pension plans, benefits, bonuses, etc. Plus, if you're working with freelancers only, you are not paying rent for the office or buying equipment for your employees – all of that is covered by the freelancers themselves. Hiring a freelancer is one of the best cost-effective solutions.
4.   Hire freelancers on a need-to basis
The perk of using freelance platforms is that they're available to you 24/7. So, if an employee leaves your company in the middle of the project and you're panicking about whether you'll get the project done or not, no worries – a freelance platform is a solution for you. You can find a freelancer for your project in no time. If you're not satisfied with their work, you're not obliged to continue with the collaboration, and you can easily repeat the process and find another freelancer.
5.   Utilize different features to simplify the hiring process
Almost every freelance platform has its own ranking system for freelancers. For example, buyers can leave a review after a job well done. Many freelance platforms use filters like location, price, experience, etc., and each one of these factors helps the buyers to come up with a better decision for their business. With just a few clicks, you'll be able to review multiple candidates for your business, and immediately eliminate the ones who aren't a good fit.
Freelance platforms are the future of work. Judging by the large number of registered users on new Marketplace like Brybe.com, they will become even more popular in the following years. It's best for you if you can adapt to this way of working, so you can experience all the benefits that come with it.