Texas
Why isn't Freddy Fender in the Country Music Hall of Fame?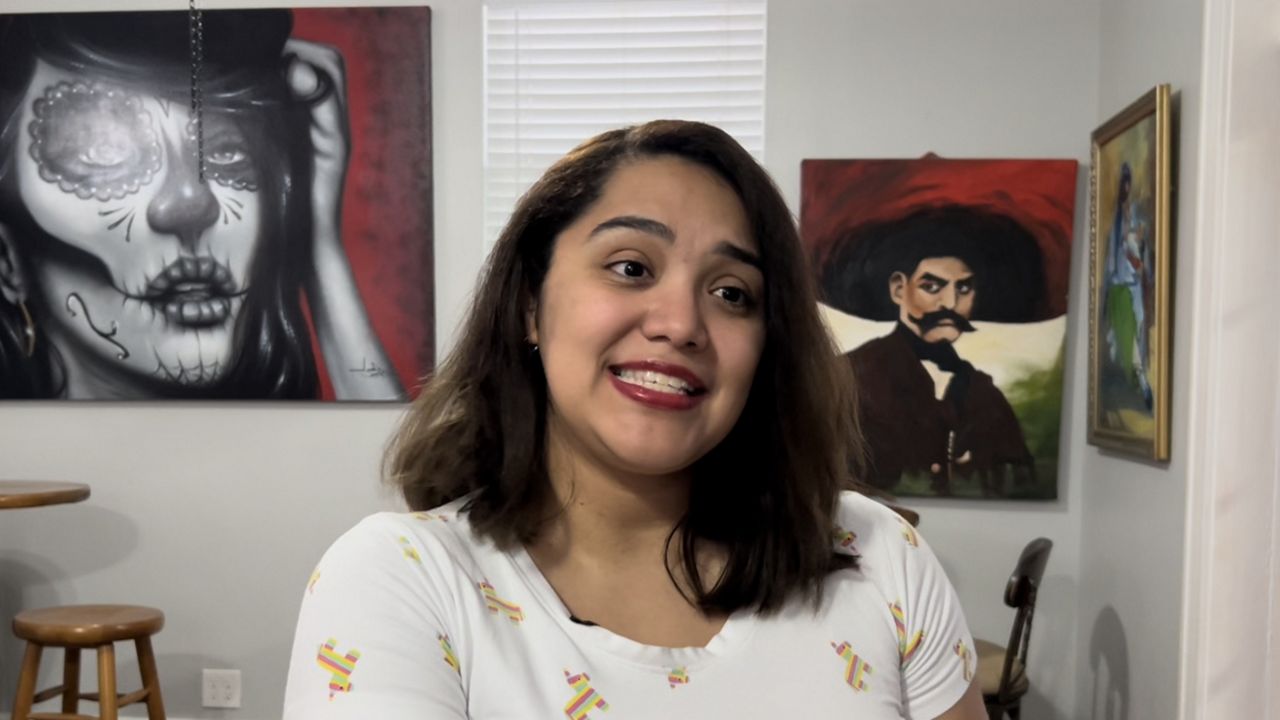 SAN ANTONIO – Texan artist Veronique Medrano appreciates the people who paved the way for her.
The Rio Grande Valley native took a trip to the Wittliff Collections at Texas State University and admired the costume of legendary country star Freddy Fender (born Baldemar Garza Huerta).
"Look at the state of it, you still see the sweat stains," Medrano says.
Fender was born in San Benito, Texas, and used to work in the field when he was 10 years old.
He sang the timeless hits "Wasted Days and Wasted Nights" and "Before the Next Tear Drop Falls." He had great success on the Billboard charts with four country songs number one, two country albums number one and eight country songs in the top 10. He then produced more classics with the Texas Tornadoes.
"He was literally the person for everyone and that's why his music had so much impact," Medrano says.
During this time, Fender was one of the few Mexican-American musicians to achieve mainstream success, so Medrano posed an important question: why isn't Freddy Fender in the Country Music Hall of Fame?
"You're starting to notice how much of our history isn't being told in a national sense," Medrano says.
She recently started a petition for them to incorporate it, but it doesn't stop there. He is working on his master's degree in information science with a focus on conservation and archiving.
She essentially wants to continue the work that historian Ramón Hernández, 81, has done for more than 40 years. Hernández currently runs Street Talk magazine, where he continues to highlight the culture of both the past and the present. He met with Medrano and Spectrum News 1 in the Wittliff collections to be interviewed.
"He (Hernandez) was the one who taught me about conservation and this is only from his own personal experience. I didn't learn it before in my master school. This is literally from someone who does it, "Medrano said.
Hernandez answered.
"Well, my education just goes as high as high school," Hernandez says.
Hernandez has an exhibition that bears his name in the Wittliff collections, where his photos, souvenirs and costumes are preserved.
This passion for preserving his culture people he started in the 1980s when he was a freelance writer for the San Antonio Express-News and the first artist he interviewed: Freddie Fender.
"The reason I chose Freddy Fender was because he was Chicano and, like Johnny Rodriguez, he was in the spotlight as a country singer," says Hernandez.
Hernandez developed such a strong relationship with the country music star that they gave him a Fender suit, the same one that Medrano admired.
"That 's what I want to leave ours peopleours race", By Hernández.
Hernandez looked at Medrano and praised her for the work she is doing.
"What you're doing for Freddy Fender is very commendable. I applaud him for that," Hernandez says.
Medrano's eyes shone as Hernandez rained her with kind words.
Fender's music inspired Dolly Parton, who was inducted into the Hall of Fame in 1999 and even performed it with him. Country music star Tim McGraw is another of those who covered Fender music. Medrano believes there is time to devote to Fender.
Medrano says consecrating Fender in the country music hall of fame will allow the next generation of artists who look like her to feel like they belong in spaces like these.
"Freddy Fender is just the beginning of the door we want to open and have equity in history," Medrano says.
Why isn't Freddy Fender in the Country Music Hall of Fame?
Source link Why isn't Freddy Fender in the Country Music Hall of Fame?