Texas
Uvalde PD and UCISD cooperating with DPS research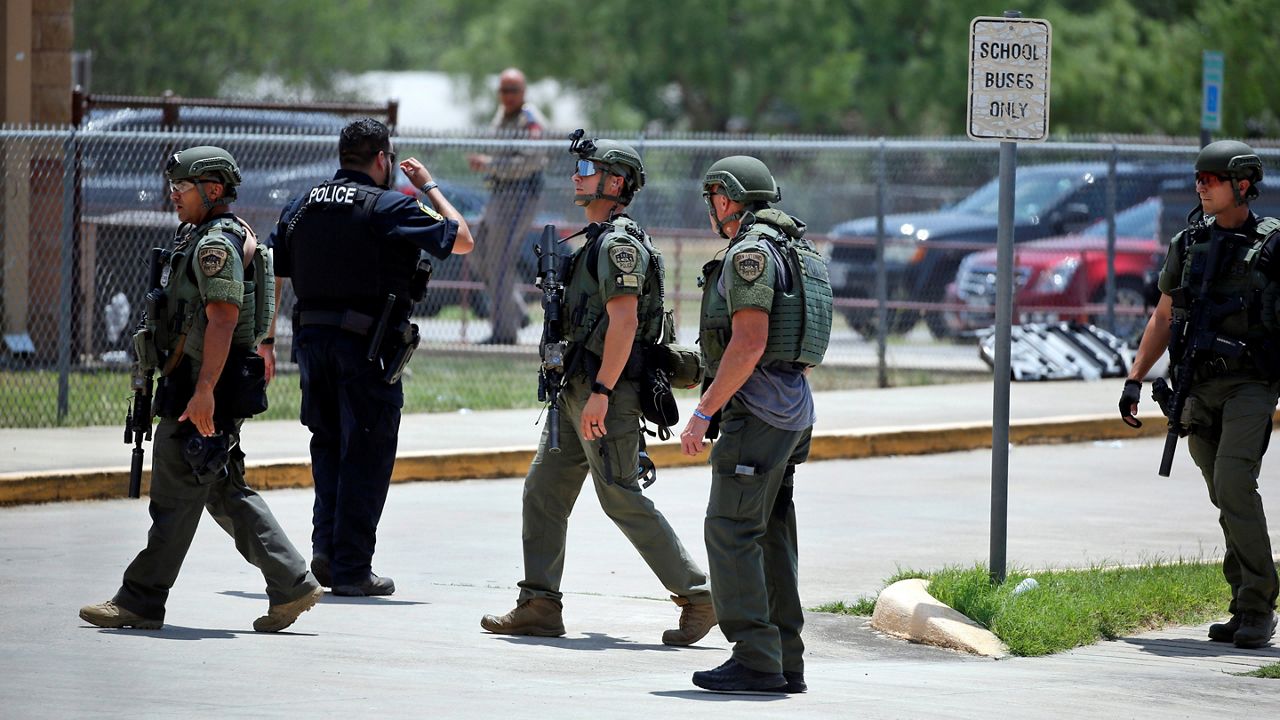 UVALDE, Texas – Uvalde Police Department and Uvalde Consolidated Independent School District continue to cooperate with the Department of Public Safety's investigation into the Robb Elementary shooting in Uvalde last week, according to a statement provided to Spectrum News.
On Tuesday, ABC News reported that the school district and the agency stopped cooperating with DPS in their investigation. Asking for clarification, a DPS spokesman told Spectrum News that only Uvalde CISD police chief did not respond to the Texas Rangers' request for a follow-up interview.
That request for an additional interview was made a couple of days ago, according to the DPS statement.
DPS is conducting a full investigation into the May 24 shooting at Robb Elementary, which killed 19 students and two teachers.
The Justice Department also announced on Sunday that it would conduct its own review of the police response to the shooting at Uvalde's school. The goal is to provide an independent account of law enforcement response that day, according to a DOJ spokesman.
Uvalde PD and UCISD cooperating with DPS research
Source link Uvalde PD and UCISD cooperating with DPS research