Texas
Ukrainian hiding in a bomb shelter calls in 'America's Newsroom'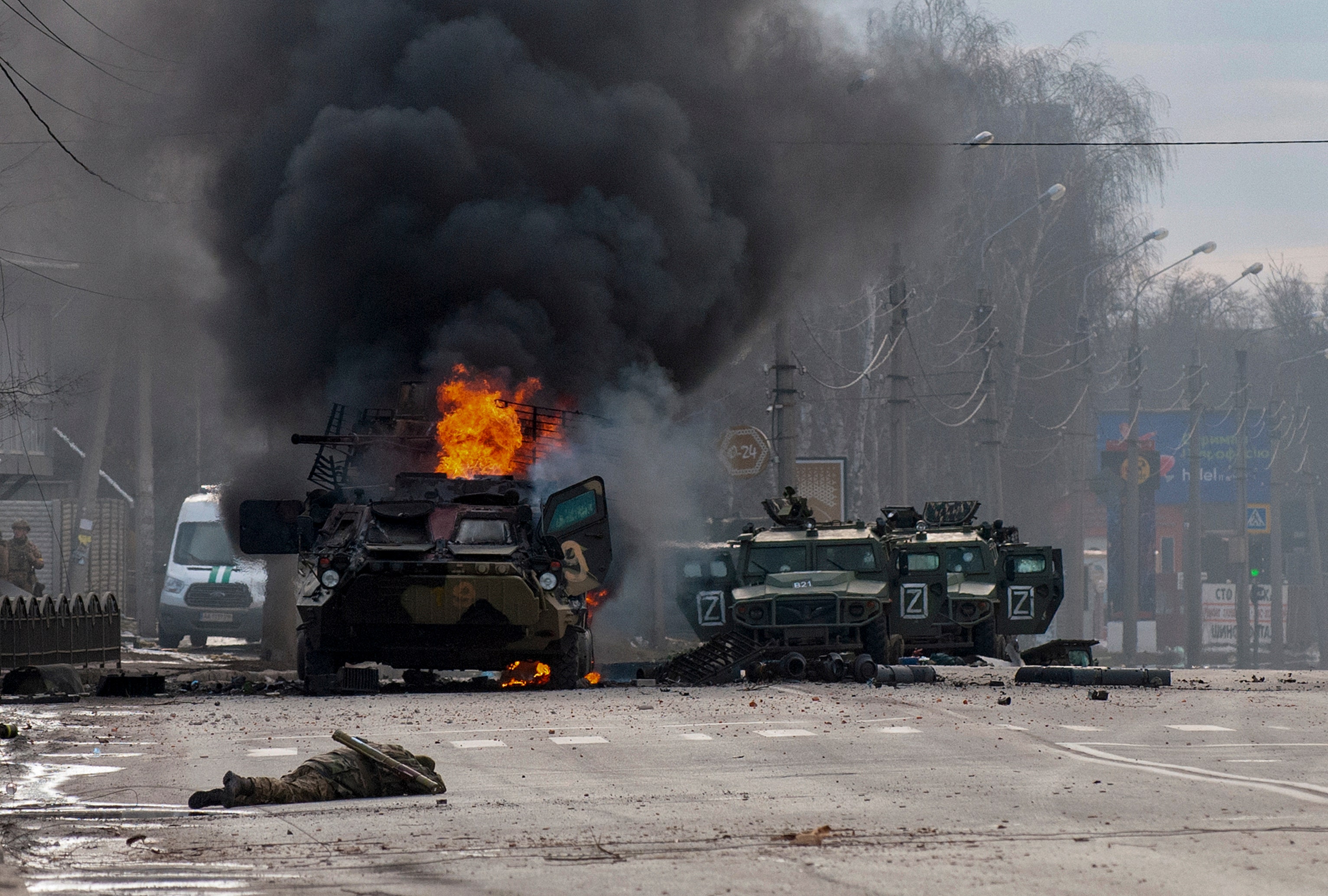 NEWYou can listen to Fox News articles!
A Ukrainian man hiding in a bomb shelter in Kharkiv called Fox News on Monday after a fire broke out in the country's second largest city.
"Everything [is] Not as bad as a few hours ago when Putin's forces attacked the citizens of our city, "said Vladimir Dubinin," America's Newsroom "co-host. Dana Perino | [for] a new attack in a few hours. "
RUSSIA to UKRAINE: UPDATE
Dubinin was speaking from a hideout near the city of Kharkiv City, about seven kilometers from the coffins reported by local media and Ukrainian officials.
"If you stay here, everything [that] as if it had come, you know [us]. It's no different, "he said." Just like you [are] arguing. You are worried. You are red[ed]. "
Hundreds were reported killed in the city and hundreds injured, local media reported. A Ukrainian official also told Facebook the city was "heavily inundated with large Grad rocket launchers."
"Dozens of dead and hundreds of injured! This horror must be seen by the whole world! Death to the inhabitants!" Anton Gerashchenko, adviser to the Minister of the Interior of Ukraine, wrote on his Facebook page.
Monday is the fifth day of conflict between the nations since Russia invaded Ukraine last week. The Ukrainian army maintained control of the capital of Kyiv.
Dubinin believed that Ukraine would win the invasion of President Vladimir Putin.
"Or Russia [were] in Kharkiv yesterday, but our soldiers caught them and killed most of them, "he said.
"All of our soldiers are ready to fight and I know, like 100 percent, we will win this battle."
Fox News' Emma Colton gave the show.
Ukrainian hiding in a bomb shelter calls in 'America's Newsroom'
Source link Ukrainian hiding in a bomb shelter calls in 'America's Newsroom'