Tech
Top 4 Internet AI Chatbots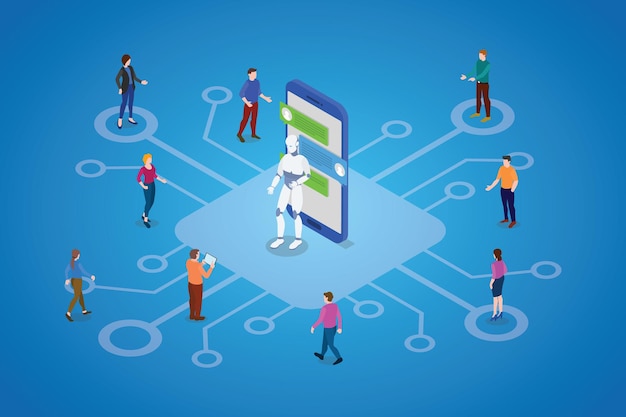 Almost everything these days is automated: our food is delivered straight to our door through a mobile application, the bills we have to pay each month are automatically taken out by our banks, and we can order online clothes by having a quick chat with an AI chatbot.
Given the efficiency of chatbots, many companies and businesses have taken to researching the field in order to create or buy one of their own. It can be easy to be impressed by the idea of chatbots given their complexity, but there are hundreds of models out there, and it would be smart to compare them in order to make a good purchasing decision.
We've prepared a list of the most popular chatbots on the internet so that you can make an effortless and informed decision. Take a look!
1. ManyChat
The lovechild of Facebook, the goliath of the social media industry. ManyChat is a relatively simple and highly modular chatbot that can be used for a variety of different purposes. One of the most frequent uses for ManyChat is to facilitate selling your products in an automated manner as well as to schedule appointments and meetings.
Why Use ManyChat?
If there's a primary advantage to using ManyChat, then it's absolutely the fact that it is very easy to use. You don't have to have any coding experience whatsoever, instead offering you an intuitive user interface that allows you to drag and drop your chatbot into existence.
Features:
Offers basic reporting and analytics.
Very easy to use without prior knowledge.
Integrates with Shopify and most popular platforms.
2. Xenioo
Just like the previous contender in the list, Xenioo is a simple conversational chatbot platform that features a particularly intuitive user interface that makes it surprisingly effortless to set it up within a matter of minutes. A superb choice if you're to create a simple, no-frills chatbot that can take care of automating your basic business needs.
Why Use Xenioo?
Creating a chatbot is as simple as dragging and dropping individual elements into a cohesive whole. You don't need to know too much about the technical aspect of building a chatbot, as it is mostly self-explanatory. The chatbot also offers built-in AI & NLP support that allows you not only to determine intents and entities but also to test the algorithm you've created.
Features:
Offers basic reporting and analytics.
Very easy to use without prior knowledge.
3. Zendesk Answer Bot
Considered to be an industry standard, Zendesk is a highly popular AI chatbot that is primarily used by businesses that have a lot of customer inquiries. If you're part of a large company that needs a very efficient chatbot to take care of customer interactions, then the Zendesk Answer Bot might be what you're looking for.
Why Use Zendesk?
Is your business constantly getting contacted by customers who need answers to their questions? The Zendesk Answer Bot has been designed to solve any qualms or confusions a customer might have without needing to put them in contact with a real, human agent.
An interesting feature of the Answer Bot is that it collates together and presents a small list of articles that are relevant to the questions at hand, answering the user with more than just a sentence.
Features:
Advanced degree of customization.
Integrates with other Zendesk programs.
Deep learning support.
4. MobileMonkey
Claiming to be the end-all of text chat and SMS chatbots, Mobile Monkey offers a solid package of features for an affordable price, that, unlike other chatbots, does not directly correlate to the number of inquiries you're receiving. The major pro to using MobileMonkey is its OmniChat™ technology, which allows the user to access both Facebook, Whatsapp, Instagram, and SMS chats within one single platform.
Why Use MobileMonkey?
Organization is the name of the game with MobileMonkey. Having all customer chats within a single window is extraordinarily useful and greatly helps increase efficiency. It features both desktop and mobile applications, so you can remain in contact with customers from all mediums, anytime, and anywhere.
Features:
Updates very frequently.
Extremely easy to use without prior knowledge.
Unified chatting platform.
Robot Revolution
With all of the technological advancements rearing their head over the horizon every other month or so, we can't help but wonder when we will finally be able to have organic, hour-long conversations with chatbots without them making a hiccup somewhere.
That time is probably far in the future, although we're confident it's coming. Until then, we should learn all we can about chatbot AI – maybe that knowledge is going to be very useful in three dozen years from now.