Entertainment
"The View" is a positive host to COVID-19 prior to an interview with Vice President Harris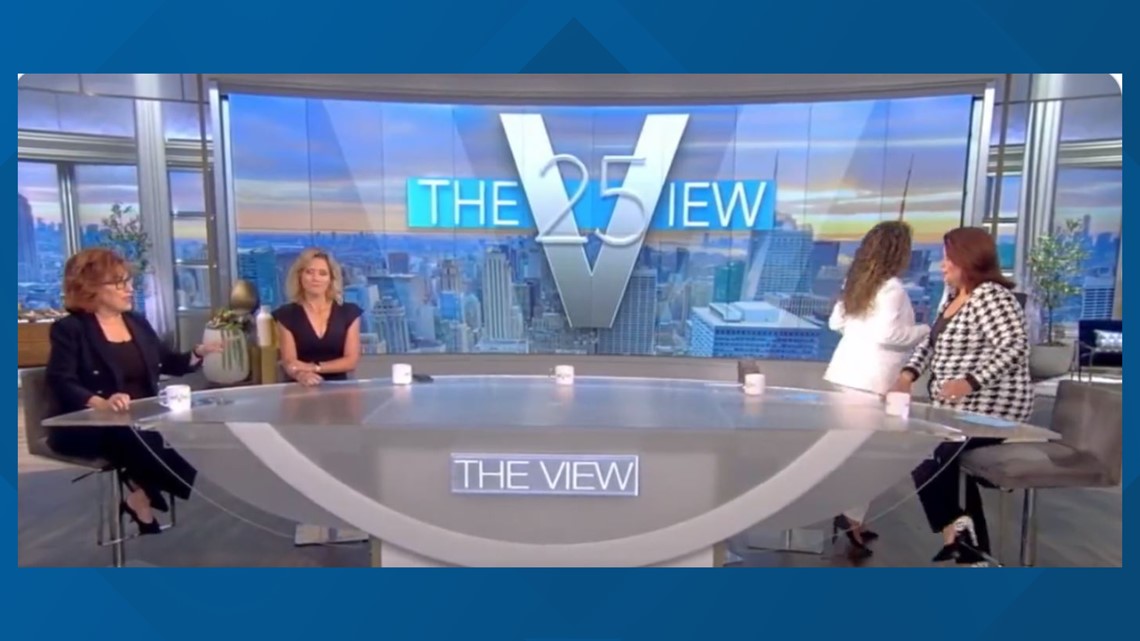 Co-hosts Sunny Hostin and Ana Navarro were asked to leave the set during the live broadcast of the talk show, and the vice president joined the remaining hosts remotely.
Audiences were shocked to see co-sponsors Sunny Hostin and Ananabaro rushing off stage by producers after the positive COVID-19 results were revealed when "The View" was broadcast live on ABC Friday. received. It all happened just before Vice President Kamala Harris was scheduled to have a live interview on the set.
CNN's Brian Stelter in the middle of a one-hour live show I reported the news on Twitter He labeled the positive test results as a "breakthrough" and said Vice President Harris would not cancel the interview.
Joy Behar, a longtime co-host, didn't reveal why Hostin and Navarro rushed away until the commercial was over, but later told the audience that the COVID-19 test was positive. Did. The audience was reassured that both hosts were vaccinated against the virus and should be okay.
Joe Concha, a media columnist at The Hill and Fox News, Written on twitter At that time, Vice President Harris was "apparently" waiting behind the scenes.
The clip at the moment posted on Twitter shows when both co-hosts have finished the set. When the show returned after the commercial, the remaining two hosts had moved to different locations in the center of the desk set.
White House Correspondent April Ryan Tweeted The vice president stayed in a remote location in a building outside the studio.
View soon released a clip of the show that allowed Harris to join Joybeher remotely for an interview.
This is a developing story and will continue to be updated as needed.


"The View" is a positive host to COVID-19 prior to an interview with Vice President Harris
Source link "The View" is a positive host to COVID-19 prior to an interview with Vice President Harris