Texas
The Texas African American Museum is setting a big fundraising goal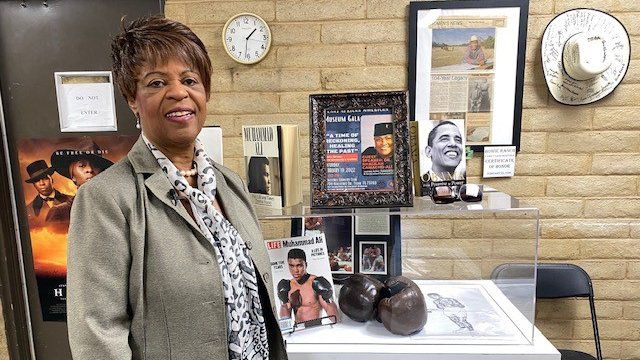 TYLER, Texas – The Texas African American Museum in Tyler, Texas, received a $ 1 million donation commitment on February 19 from Dr. Khalilah Camacho-Ali, the former wife of boxer Muhammad Ali.
The museum was established in 2016 and comprises a 5,000-square-foot building and is located on about 1.8 acres on Martin Luther King Boulevard.
"Right now we have a five-year strategic plan. We will expand and improve on that, our five-year strategic plan along with the donation she made to the museum, "said Gloria Washington, executive director and curator of the Texas African American Museum.
According to its Facebook page, the museum launched its $ 1 million Campaign on November 20, 2021 with the goal of reaching that figure in a year. The main goal is to renovate the museum, which housed an old fire station.
"This installation [which was] Fire Station number 4, "he said. "The City Council donated or gave us this building."
The museum houses the history of local Black East Texans and prominent figures such as former Secretary of State Condoleezza Rice.
"We want individuals to come in and see our history and learn about our history and continue to educate about our history," he said.
Washington says the museum is important because they are trying to reach out to their younger generation.
"I think they're recently trying to get history or black history out of schools," he said. "So we're going to take the strike and teach about that story here at the African American Museum in Texas."
Washington says the history housed in the museum from the past to the present fills the gaps for everyone to learn.
"Our ancestors endured a lot," Washington said. "We've come a long way, but we have a long way to go."
The Texas African American Museum is setting a big fundraising goal
Source link The Texas African American Museum is setting a big fundraising goal