Texas
The student hid from the 'wake mob' in the bathroom when angry protesters recorded Allen West: 'I'm scared for my life'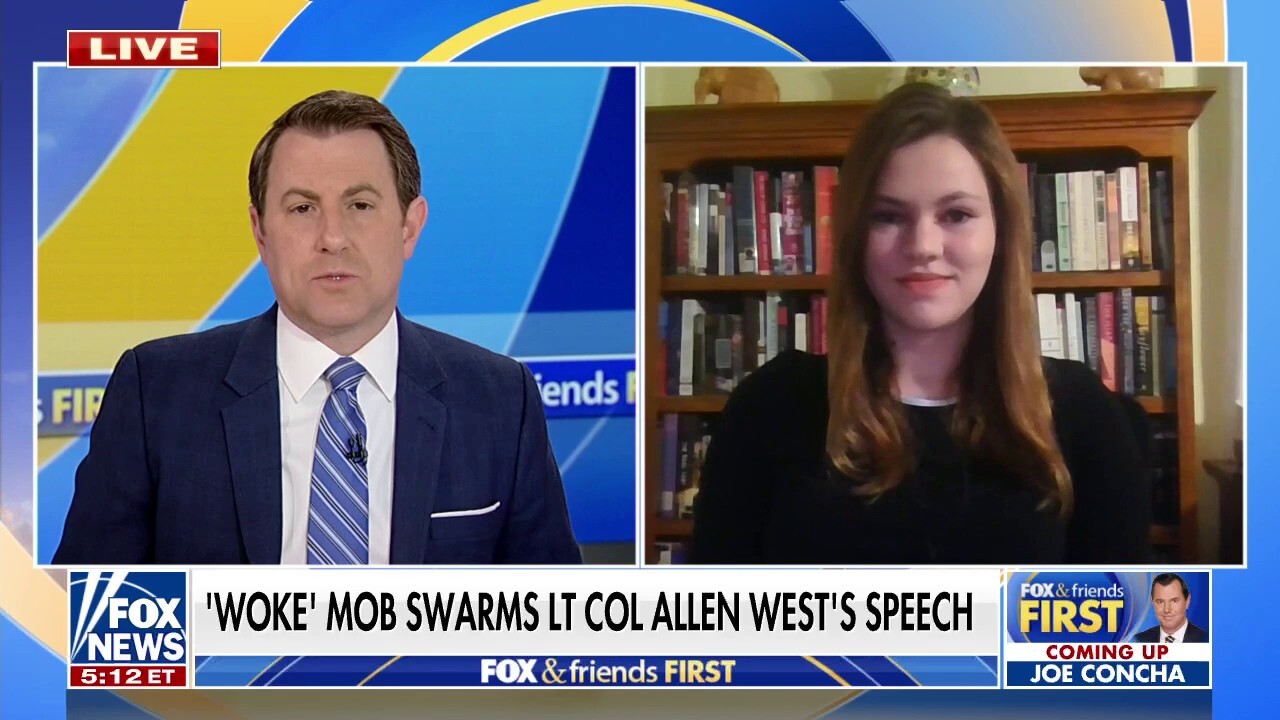 NEWYou can listen to Fox News articles!
A University of Buffalo student speaks after he was chased by protesters at an incident on campus with Lt. Col. Allen West said he feared for his life.
ALLEN WEST touched on 'WoKE MOB' for insulting his statement: 'these kids want to be victims'
U.S. President for Independence Therese Purcell joined "Fox & Friends First" on Monday to discuss what happened and how the meeting went.
"I was really scared for my life because they physically abused my friend, and like I said, they were screaming, there's no peace," Purcell told co-host Todd Piro. "I don't think they're going to do anything peacefully. They're very angry, and they say they're clearly trying to chase me, they want to arrest me."
"So I'm afraid of what's to come if I can't hide from them," he continued.
LIBERAL LAW YALE HOLD BIPARTISAN 'Free Speech' EVENT IN PUBLIC; THIS IS THE MAKAI
Purcell said the threat escalated as protesters began shouting "no peace," and "hitting the walls," demanding Lt. Col. Col. West is led by the police.
Purcell said he followed him out with officers, but the crowd soon began to arrest him as they were demanding that each other "arrest" him. She escaped into a bathroom to avoid the angry mob.
"It's a very crazy event we're trying to bring a Black voice to the campus to talk about these issues of American art and culture, and while they're screaming we're trying to stop them. Black voices, we really tried to take this. talk on campus, "Purcell said.
Click here to download the FOX NEWS program
Purcell said he called 911 after running to the bathroom with a friend.
"I don't think it would be an argument… to say on an American campus that American goods are good," Purcell said. "American property needs to be protected. I don't think they like Colonel West's statement that he knows racism…."
"I think these people want to see for themselves the victim, and his words are literally," he continued.
The student hid from the 'wake mob' in the bathroom when angry protesters recorded Allen West: 'I'm scared for my life'
Source link The student hid from the 'wake mob' in the bathroom when angry protesters recorded Allen West: 'I'm scared for my life'