Texas
The former Secretary of State said Biden's administration was doing wrong 'every now and then.'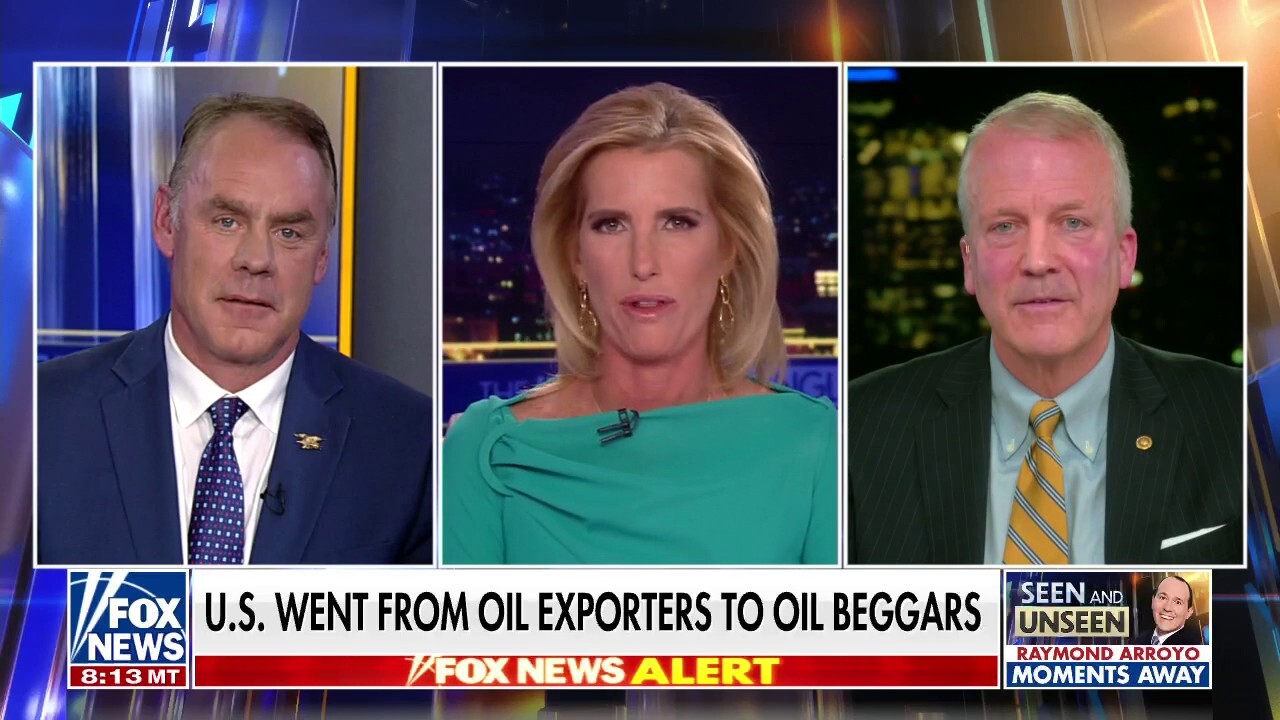 NEWYou can listen to Fox News articles!
Trump Interior Secretary Ryan Zinke spoke with "The Ingraham Angle" about the nature of the poor decisions made by the Biden administration regarding the use of energy and independence.
RYAN ZINKE: You see, it's real. The first two years of the Trump administration, we went from 8.3 million barrels a day to a decrease in just two years to 12.5 million barrels a day, the largest producer of energy. And it's not fossil wood, it's on board. So we are in a hurry now to Russia and we need to immediately ban Russian oil. We need to accept Keystone immediately [XL pipeline]. We need to immediately agree to drilling in the National Petroleum Reserve in Alaska. This isn't Anwar, it's a petroleum conservation and quick fix that allows us to capture our flammable gas so we can build LNG tanks and provide our allies with energy. That's easy. However, this driver, well, and every now and then, they make the wrong decision. These are errors that have real consequences because we cannot put in place a preventative measure to prevent this. And real people are suffering the consequences.
FULLY ENJOY HERE:
The former Secretary of State said Biden's administration was doing wrong 'every now and then.'
Source link The former Secretary of State said Biden's administration was doing wrong 'every now and then.'