Texas
The Beatles'Get Back': 1964 Interview with a Dallas Band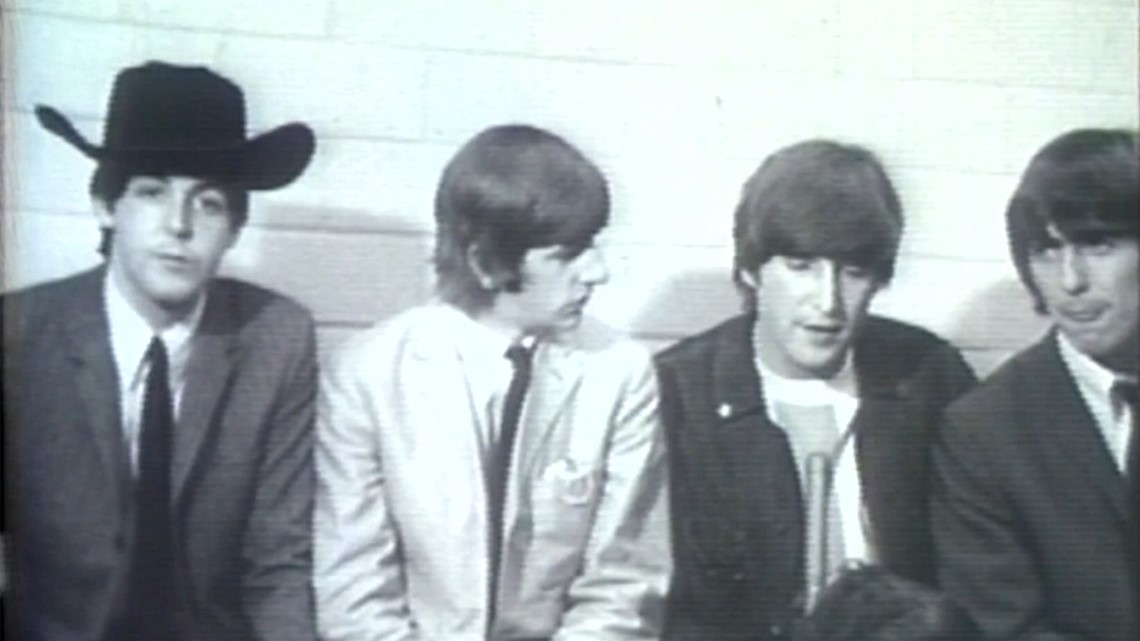 The Beatles played a 30-minute set at the Memorial Auditorium in 1964. Before the show, they visited WFAA.
The Dallas-The Beatles have gained public attention with their almost crystal-clear colors in the release of the "Get Back" documentary streamed on Disney +.
The film sees the band smashing into the wall as they put together what would be their final studio album, Let It Be.
The Beatles, who weren't even thirty at the time, looked like rock'n'roll veterans who were meticulously creating and rehearsing new albums in empty studios. It's easy to forget that their understated portrayal in the film was the same round-eyed band they caused Beatlemania just five years ago when they first toured the United States.
One of their stops of the year? In Dallas, I played a tight 30-minute set at the Downtown Memorial Auditorium.
When the Liverpool star landed in Lovefield in September 1964, the city first saw the Liverpool star and held a press conference the next day. And the WFAA bartship was there.
His interview with the band, and the subsequent press conference he filmed, covered topics ranging from tobacco to ferocious after the Beatles went to the United States.
Watch the entire 13-minute video from the archive.
When asked about his first thoughts on Dallas, Paul McCartney in a black cowboy hat called the city "really wonderful."
"No matter where it was, when I drove to this place, it looked like a great place," said John Lennon.
The topic moved to the Beatles' personal life. Was Ringo Starr looking to settle down with his wife?
"Oh, I don't know," said the star. "I haven't organized one yet. I like them all."
When the question was directed to George Harrison, he showed who he wanted as a partner.
"John's wife," Harrison said, and Lennon hit him on the shoulder.
"No one likes the clever Alec," Lennon said.
When they arrived in Dallas, WFAA reporter Shipp asked the group if it was okay because there was a large crowd there to meet them. Except for Harrison, they said not so many.
"I was hit in the face several times, but that's part of my life, right?" Harrison said.
The Beatles also appeared at a larger press conference during their stay in Dallas, and the subject remained the band's adulthood, primarily in the United States. One reporter informed the star that a Californian girl had eaten the grass he walked.
"I hope they don't get indigestion," Star said.
The reporter replied, "What do you think about American girls?"
Another reporter asked if the band had plenty of time to go sightseeing while in the United States.
"We expect that all the tours we do are in remote areas and we don't have many opportunities to see cities, etc.," McCartney said.
"Because we are here for work," Lennon chimed.
"Because we are here for work, as John told me," McCartney said. "Don't look at cities or monuments, as Ringo tells me."
The Beatles'Get Back': 1964 Interview with a Dallas Band
Source link The Beatles'Get Back': 1964 Interview with a Dallas Band