Texas
Russians in North Texas speak out against Putin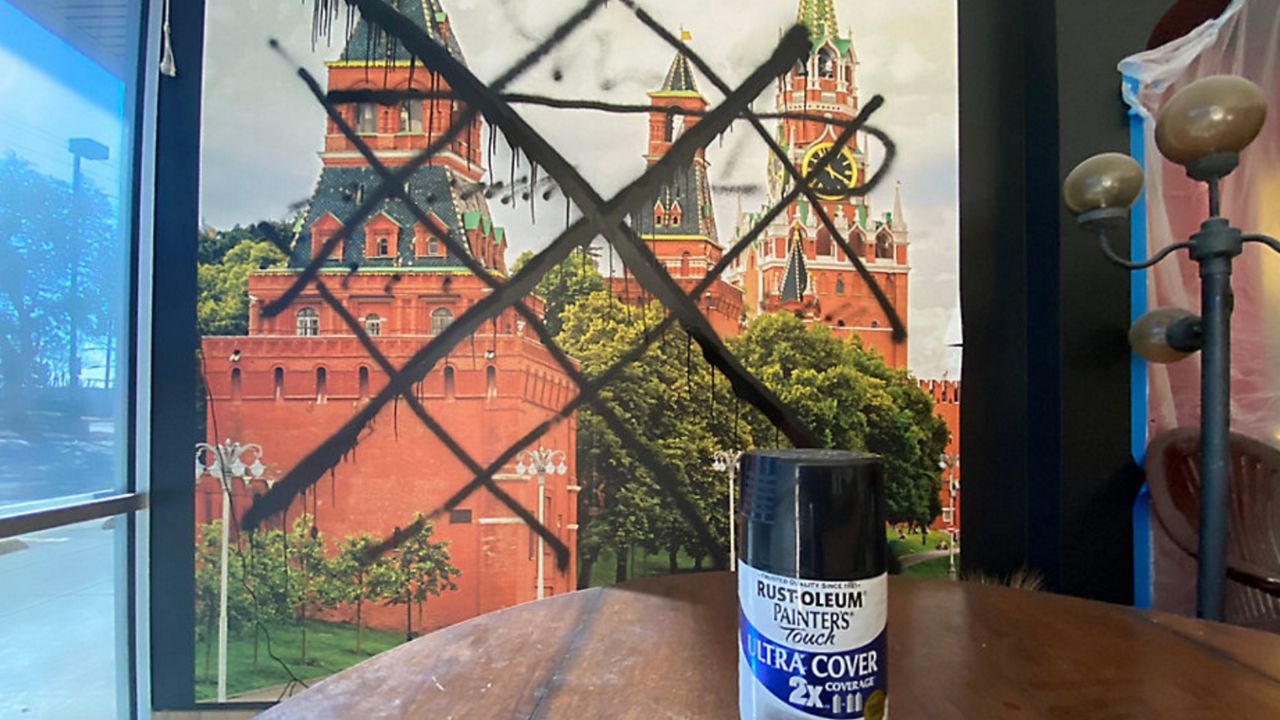 As the Ukrainian people continue to fight an invasion, Russians living in the United States are showing their outspoken comments against President Vladimir Putin. Dallas-based Russian Banya owner Mikhail Uspensky shared a video on social media in which he spray-painted lines on an image of the Moscow Kremlin inside his establishment. Uspensky said he wanted to show his friends, family and strangers that the Russians are speaking out against his government's war in Ukraine.
"They are not Russians. They are traitors. They are something else," Uspensky said, referring to Putin. "I needed to prove to my friends that I do not support this. I do not support Putin, I do not support the war. I am with Ukraine."
Uspensky still has family in Russia and said his son, who is partially Ukrainian, is at risk of being recruited by the Russian army.
"I can't imagine how it feels inside," Uspenski said.
Uspensky fled the Kremlin's authority four years ago after trying to take political action against the pro-Putin party. He said before moving to America; he tried to warn US government officials about the dangers of the Kremlin.
"This man had to be arrested years ago," Uspensky said. "No one listened, no one understood."
At the River of Life Church in Dallas, Pastor Leo Regheta weaved a message of unity to his international congregation of Ukrainians and Russians.
"I think it was a challenging message, but it had to be a challenge," Regheta said.
He said Sunday's special service was a message about fighting evil and union instead of fighting. It's something both he and Uspensky want to see.
"We need to have that peace, that shalom, that transcends all understanding and keep looking to the sky where our help comes from," Regheta said.
The congregation of the River Life Church is actively sending financial support and aid to Ukraine. If you want to know more, you can visit their website.
Russians in North Texas speak out against Putin
Source link Russians in North Texas speak out against Putin