Texas
Rising is what makes Americans sick | Fox News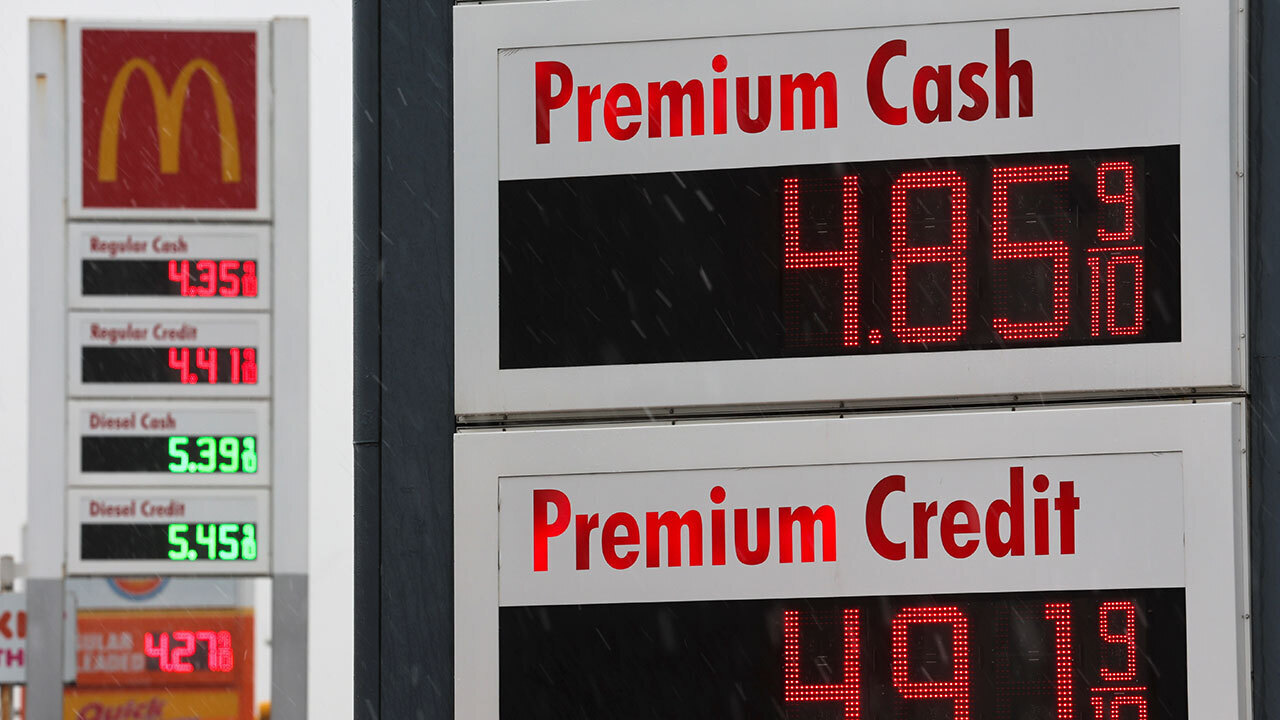 NEWYou can listen to Fox News articles!
The problem of overpopulation continues in Americans – and when we emerge from the COVID -19 disease.
For two years, COVID -19 disease has posed a major challenge to the American health care system and its patients – our family, friends, and neighbors. Hospitals have also provided resources to treat patients with COVID-19 complications and not just COVID-19. At the same time, patients are reluctant to see their doctors – much afraid that the disease will be reported in the news.
WASHINGTON POST COLUMNIST in BIDEN hopes to allow more immigrants within us to manage the increase in revenue.
At the onset of illness, these answers may be appropriate. But it has come a long way – backed by fear and political instability – with many developers failing to provide a plan to return to a normal life.
The bottom line was devastating for Americans. Founding father Benjamin Franklin once said, "an ounce of defense is worth a pound of wood." Not only that, but it is a much easier way to provide health care. But COVID-19 has diverted our attention from this traditional design, and we are paying the price for short-term information now.
Today, based on those guidelines, we have a large backlog of patients seeking routine health care. We cannot diagnose diseases quickly.
On the other hand, people who have gone through routine blood tests, medical tests, or have not been able to get care in the past two years. In fact, 1 in 5 Americans are late and unable to access health care during illness. Many people have serious health consequences, such as having preventable diseases or having cancer before. Not only will this make the health care system more important, but more importantly, human pain will hurt emotionally – especially because we can prevent pain.
The same problem applies to many young patients and the elderly who do not have access to preventive care, such as age -related monitoring or standard medical interventions during illness. Today, these patients still need their own preventive care, but they face barriers to accessing such care due to the backlog of patients and the lack of resources to "change it. to be different. "
As COVID-19 scores improve and the nation learns to live with the disease, we hope to see a resurgence of preventative health care visits and a re-emergence of the taboo-doctor relationship. for those who missed office visits during illness. Both groups of patients need care, and this seems like a good time to look into it. But progress in diagnosing these diseases has been limited despite the demand for pent-up.
Why? Make money.
We hear about it in the news, but Americans see it every day as it rises at the table, in the store line, and at the gas station. Inflation has been the biggest tax in the middle class in recent years, and it's a real concern. It's no surprise that about 6 in 10 Americans believe the industry is going to grow significantly and more than a quarter think that the serious crisis facing the United States is on the rise.
But what does inflation have to do with American health?
With consumer prices rising 8.5 percent since last March, Americans are worried about the economy and put food on the table. Our brothers and sisters are trying to spend their money to make ends meet. That means less money left to pay for health care. Seeing a doctor for what is thought to be a non-health problem — such as a mild illness, stomach ache, or medication — is even more difficult when money is running out of our money. There is less money left to pay for medical care. In the face of financial incentives fueled by inflation, basic health care has become second in the daily struggles. In many ways, this is the same situation that was associated with high COVID-19 when general health care was assigned to the patient.
The sad truth is that we see a lot of inflation in the troubled industry on a daily basis. While patients go to the clinic without thinking for diagnosis and treatment, patients come to the emergency room when the pain or symptoms are severe. worried about not looking at home. Conversations with these patients are thought -provoking, and they show us as physicians that American disease is on the rise. And while we are doctors who are called to cure, there is no prescription we can write in the emergency department to cure the disease of overdose.
Click here to get the idea news
One can see the impact of increasing health care and argue for larger government programs such as "Medicare For All" or the workers who have invested in introducing more. Americans on traditional Medicaid. These are the wrong ways. Attempting to pay for programs like this that would impose unreasonable and unstable tax increases would only add to the American financial crisis by taking their money. If the government tries to increase these programs without raising taxes for political gain, it will need to pump more money to pay for health care – a way to boost growth. make up.
Click here to download the FOX NEWS program
Instead of expanding government, we need to address the problem of overgrowth by revisiting our health care system to patients, not programs. The only result will continue to be to redesign our health care system through real competition (for example, by buying the price) and comparing incentives between stakeholders. .
By prolonging care, inflation is pushing our health care system at a time when it is expected to be rebuilt after the high COVID-19 disease. There is more money in our country and our health care system if we don't have it, and it hurts our fellow Americans. We need to focus on improving and streamlining the delivery of health care with proven outcomes that match incentives, strengthen competition, and focus on maintaining the patient-physician relationship. .
David N. Bernstein, MD, MBA, MAY is a resident physician in the Harvard Combined Orthopedic Residency Program at Massachusetts General Hospital, Brigham and Women's Hospital, Beth Israel Deaconess Medical Center, and Boston Children's Hospital.
Jonathan R. Crowe, MD, MPH, MSc is a resident physician in the Mass General Brigham Neurology Residency Program at Massachusetts General Hospital and Brigham and Women's Hospital.
Click here to read more from SEN. ROGER MARSHALL, MD
Rising is what makes Americans sick | Fox News
Source link Rising is what makes Americans sick | Fox News