Texas
Riots, protests against police shootings in Minnesota, Chicago, and elsewhere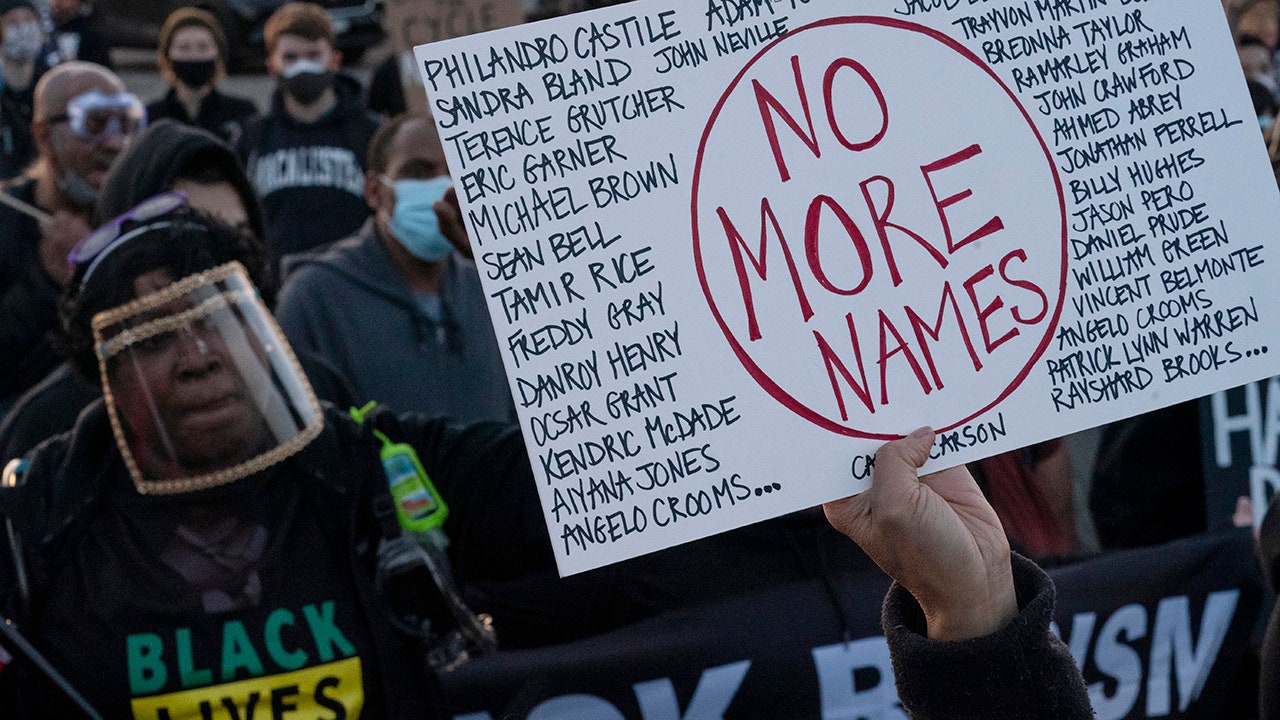 On Friday night, crowds rushed to the streets of several cities in the United States in response to the shootings of Dauntelite in Minnesota and police shootings in Adam Toledo in Chicago.
Friday's biggest concern appeared at Brooklyn Center, Minnesota, on the outskirts of Twin Cities, where Wright was hit deadly last Sunday, but reports of a fire and possible shootings in Portland, Oregon. The event seemed to be getting worse.
Details on some areas where the crowd clashed with law enforcement agencies are as follows:
Brooklyn Center: 100 arrests
FOX9 in Minneapolis reported that police imposed a curfew on Friday night as the riots escalated outside police headquarters. As of early Saturday, Public Safety Commission John Harrington estimated that about 100 people had been arrested.
According to FOX 9, city officials initially tried to go without a curfew since the protests broke out on Sunday after police shot and killed Daunte Wright.
Minneapolis City Council calls on police to stop using tear gas, rubber bullets against protesters
However, Mayor Mike Elliott's attempt to "take another approach" was reversed around 10:30 pm, with a curfew issued from 11:00 pm Friday to 6:00 am Saturday.
At around 9:30 pm, the riot broke through the barriers surrounding the building, eliciting police reaction from flash bangs and pepper sprays, the agency reported. According to FOX 9, the rally, including those thrown by police, was soon declared an illegal rally.
Chicago: Logan Square Park Collision
Thousands of crowds gathered at Logan Square in response to this week's release of video footage from a police shooting on March 20 by 13-year-old Adam Toledo.
FOX32 in Chicago reported that police and protesters were seen in a temporary clash, but the rally was largely unproblematic.
Warning: Violence and blasphemous expressions
According to the station, children wearing face masks were seen handing out water bottles to police officers.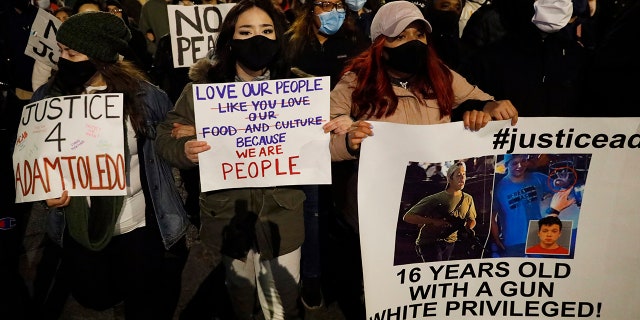 Chicago police officers in Adam Toledo are "in line with the law," lawyers say
On Thursday, Chicago Mayor Lori Wrightfoot vowed that Toledo's death would be fully investigated and called for the city to remain calm.
Portland: Third riot of the week
According to FOX 12 Oregon, two separate marches began on Friday night in downtown Portland, at least one of which declared a riot. They occurred hours after police shot the suspect deadly in a city park.
Separate marches began at Waterfront Park and Director Park. A heavy law enforcement agency was seen late at night.
Portland police have posted an online photo of a destroyed window to the Oregon Historical Quarter. Police claimed that the rioters also tried to break into some businesses.
The Oregonian newspaper demolished to identify police shooting victims as white "in the light of social unrest"
A video posted on social media showed a fire near the Apple Store.
The riots on Friday were declared third in Portland this week, following the turmoil on Monday and Tuesday nights, the agency reported.
A police officer at Lenz Park killed a suspect who pointed his gun at the police on Friday morning. Neither the deceased nor the police officer was immediately identified.
Police said some spectators interfered with the shooting investigation, stripped tapes of the crime scene, and attempted to enter the police work area.
FOX 12 reports that some officers were attacked by objects thrown in an attempt to restore order.
Raleigh / Durham: The flag burns
In two cities in North Carolina, crowds gathered to protest recent police shootings across the country.
Protesters marched downtown Raleigh, but fewer than were seen last spring after George Floyd's police death in Minneapolis, according to Raleigh News & Observers. Newspapers reported that many companies boarded in advance of potential troubles.
In nearby Durham, more than 100 people gathered near the courthouse, according to the newspaper. Many people had placards with messages such as "Stop killing us," the report said.
Some of the crowd were seen flipping trash cans and spray-painted buildings, while others burned the American flag and shouted "F — police!". The paper reported.
Auckland: "Illegal Rally"
The Bay Area's FOX2 reported that some downtown businesses boarded early in anticipation of a Friday night protest.
Click here to get the Fox News app
Demonstrators began to gather around Frank Ogawa Plaza around 8 pm and called it "Oscar Grant Plaza" after a 22-year-old black man who was killed by a BART transit police officer in Oakland on January 1, 2009.
FOX 2 reported that Friday's rally began to disband as the night went on, and some groups broke store windows as they left the area.
According to police, around 11:00 pm, police declared a rally of about 200 people an illegal rally.
Riots, protests against police shootings in Minnesota, Chicago, and elsewhere
Source link Riots, protests against police shootings in Minnesota, Chicago, and elsewhere