Texas
Richardson ax attack: Witnesses say the fight was an ongoing one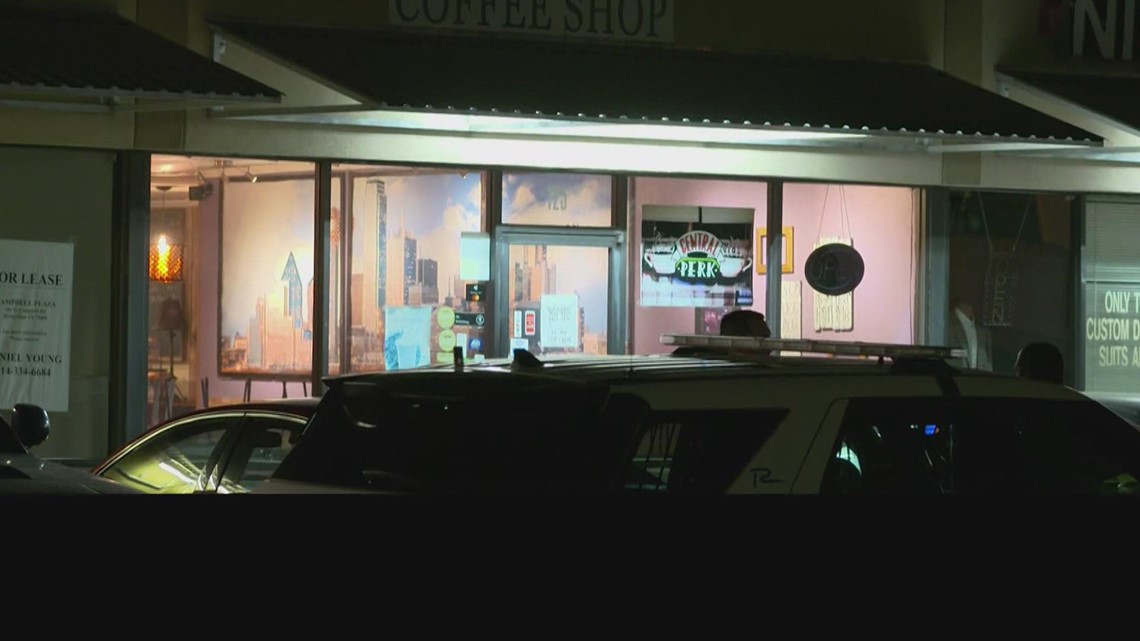 The witness told WFAA that he saw the shop owner attacked by two other people, one of whom had an ax.
RICHARDS, Texas – Chaos erupted on Friday night as three people fought in front of a coffee shop in Richardson and one of them had an ax.
Police said they responded to the case at around 8pm in the 500th block of West Campbell Road, near the University of Texas in Dallas.
The caller said that several people, including one, entered the fight with an ax and were injured. Two people were taken to hospital, and a third was treated at the scene.
Several witnesses told WFAA that the fight took place outside the I Love You A-Latte cafe. Sean Insalaco, a pizza delivery driver working in the neighborhood of the cafe, said he witnessed the ax attack.
Insalaco said the fight started on the edge of the coffee shop. He said the owner of the cafe was attacked by two men and saw two women standing nearby.
"Something was wrong, and then two of them grabbed him and dragged him in," Insalaco said.
He said he called 911 after watching the coffee shop owner dragged into his work.
"[The owner] no doubt he was attacked by several men. Both of these gentlemen beat him and he was very injured, "said Insalako.
Insalaco, the message remained on the phone until the police arrived.
"Suddenly I saw a hand ax and the boy has it and he starts walking towards the front door and I stand in front of the door … so I closed the door and said 'you don't come out until the police come here.' You stay inside, "said Insalaco.
From there, an ax attack took place.
"He pushed the door a little and came back and started hitting the boy, took his ax [owner] with him, "said Insalaco." Then the owner holds the head of the ax with his hand, and he clearly keeps it dear for the rest of his life. "
Nick Chiku, owner of the Nick's Tailor store next to the cafe, told WFAA that the current coffee shop owner and the former owner of the store are still arguing over money.
"He told me he was fighting before," Chicu said.
Chicu said he watched the current owner and the previous owner roll over on the move after the fight.
"He said he was not worried. If he wanted to fight, I would fight. That was two weeks later, "Chicu said.
Police did not say whether there were any charges.
Richardson ax attack: Witnesses say the fight was an ongoing one
Source link Richardson ax attack: Witnesses say the fight was an ongoing one