Texas
Rangers, Cowboys radio engineer Ted Nicholls-Payne dies aged 56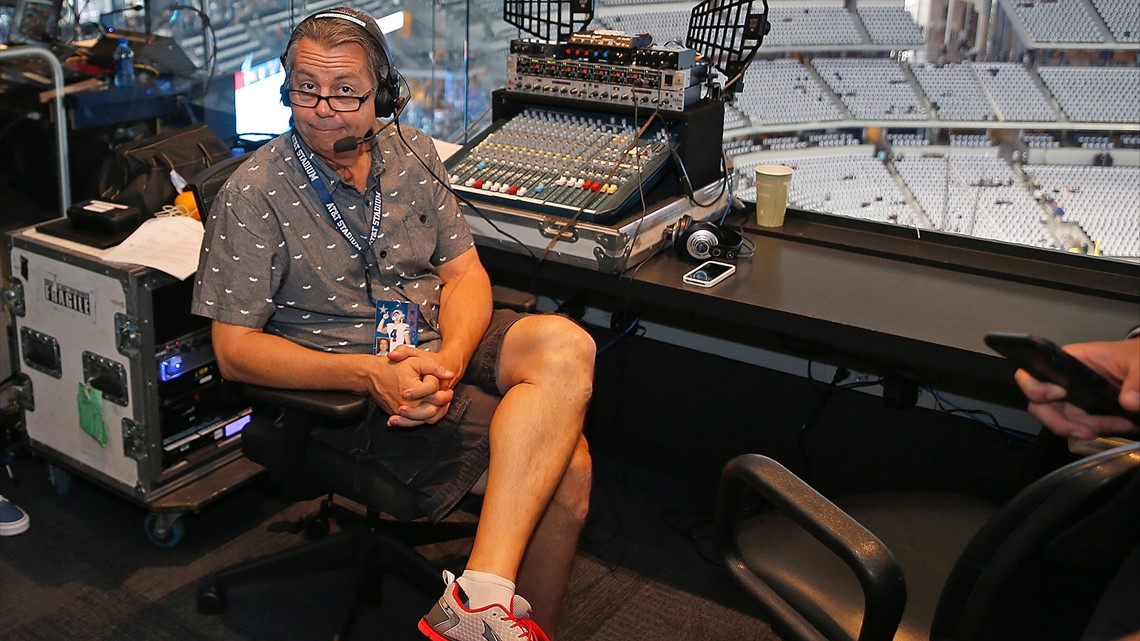 ARLINGTON, Texas – Ted Nichols-Payne, a radio network engineer for the Texas Rangers for nearly 30 years, collapsed in the ballpark at Globe Life Field before Sunday's game against Minnesota and died at a hospital. He was 56 years old.
Nichols-Payne worked for 31 years in Dallas at what is now Audacy and formerly CBS Radio. He was the primary engineer and technical director for the Rangers' radio broadcasts from 1995-2010, first at KRLD-AM and then at 105.3 The FAN. He resumed the role when Rangers' English radio rights reverted to 105.3 in 2015.
"Ted's dedication and attention to detail make him an expert engineer who provides superior technical quality to our broadcasts," Rangers spokesman John Blake said. "All of us at the Rangers organization send our deepest condolences to Ted's family. He will certainly be missed."
Nichols-Payne was also a radio network engineer for the Dallas Cowboys.
"We are all deeply saddened by the sudden death of Ted Nicholls-Payne, a longtime radio network engineer and friend to those who knew him. Our deepest condolences to his three daughters, friends and family, and the Audacy family," Cowboys said.
Many who worked in radio in the North Texas area and knew Nichols-Payne offered their condolences.
"We are all devastated. Ted was a great friend and a kind, compassionate and caring man. He adored his three daughters so much. I can't imagine what we would all be like without him. RIP Ted," Rangers radio voice Eric Nadel He said on Twitter.
"When people work together for decades, they are a family. We lost a family member today. DEAR ENGINEER @dallascowboys and @rangers radio broadcaster, Ted Nichols-Payne, died suddenly at the age of 56. He is perfect in his work. A better person. Gutted," the radio voice of the Cowboys Brad Sham tweeted.


Rangers, Cowboys radio engineer Ted Nicholls-Payne dies aged 56
Source link Rangers, Cowboys radio engineer Ted Nicholls-Payne dies aged 56