Tech
Prepare for climate change like ransomware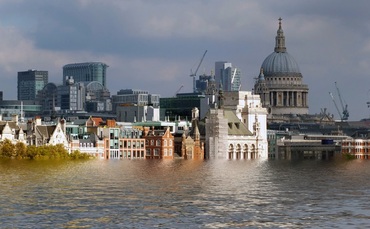 Technology can increase the resilience of your business in the face of fires, floods and freezes
Enterprises need to plan climate disasters in the same way they prepare for ransomware and other IT disasters.
This is the conclusion of W. Curtis Preston, Chief Technical Evangelist of Druva. He anticipates an increasing frequency of natural disasters such as wildfires in California this year, freezing weather in Texas, and floods throughout Europe, threatening areas that have never been endangered.
The direct impact is clear. Excessive deaths, widespread destruction, and above all, supply chain and business disruptions. Indirectly, governments may tighten relevant regulations and legislation to encourage climate-friendly processes such as alternative power sources and cloud computing.
"I'm not a cloud purist. Not all problems can be solved, but this is where the cloud can help," Preston says. "If you live in California and are worried about earthquakes, or Florida is worried about tornadoes, you can use the cloud to electronically place your business wherever you like.
"You don't have to protect your business from the direct impact of a disaster, but you can easily move your infrastructure to another location that is less susceptible to natural disasters."
Watch a video interview with Preston now to learn more about how businesses prepare for the direct and indirect effects of climate change.
Prepare for climate change like ransomware
Source link Prepare for climate change like ransomware