Sports
Oklahoma beats Texas in Women's College World Series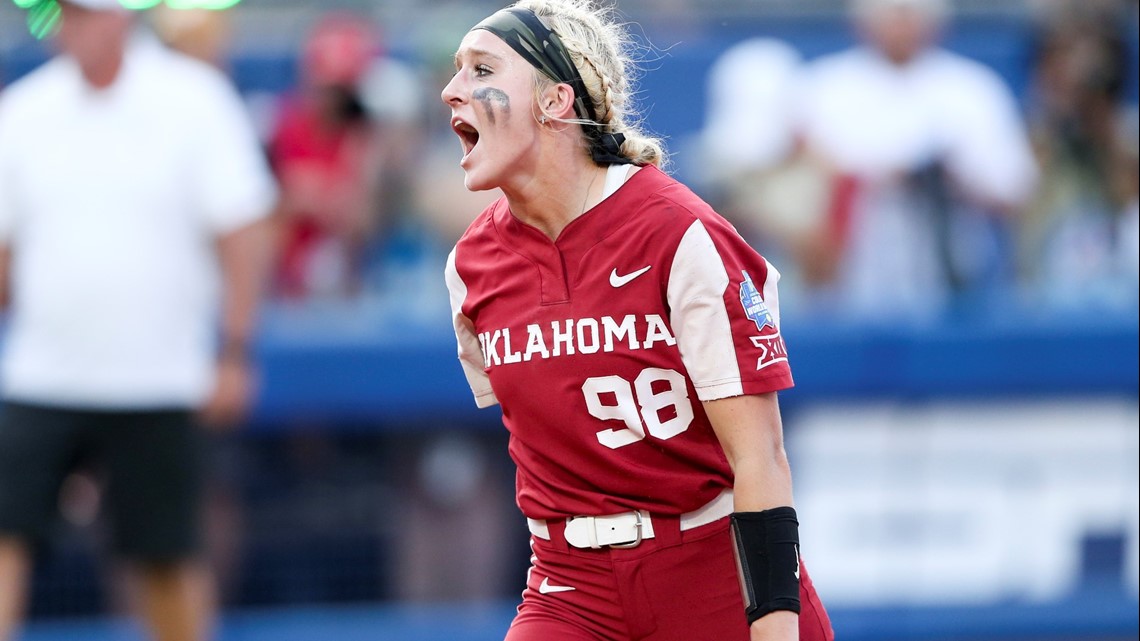 OKLAHOMA CITY – Kinzie Hansen and Grace Lyons hit three-run homers, Jayda Coleman made two spectacular defensive plays, and Oklahoma, No. 1, beat Texas Thursday night by 10-5 to win her second consecutive college Women's World Series title .
The Sooners (59-3) won the series best of three by 2-0 after winning Game 1 by 16-1 on Wednesday.
Jocelyn Alo, the two-time U.S. softball college player of the year who had dominated during the World Series, hit a hard single in her final round to bat in the sixth inning and later scored. In the seventh, he came in to play on the left field and caught two fly balls for outs before leaving the game with a standing ovation. He finished his career with a record 122 home run in Division I.
It was Oklahoma's sixth overall championship and fifth in the last nine World Series.
Oklahoma's Jordy Bahl (22-1), the NFCA's first student of the year, settled in after a difficult start. He allowed two runs and four hits in four innings.
Estelle Czech (13-2) started the match with three innings without the ball, but had problems in the fourth and fifth and was replaced.
Mia Scott hit a 3-run homer and JJ Smith had two hits for the Longhorns (47-22-1), who had survived six playoff games in the NCAA tournament before Thursday night.
Oklahoma beats Texas in Women's College World Series
Source link Oklahoma beats Texas in Women's College World Series