Tech
Not all SSDs are created the same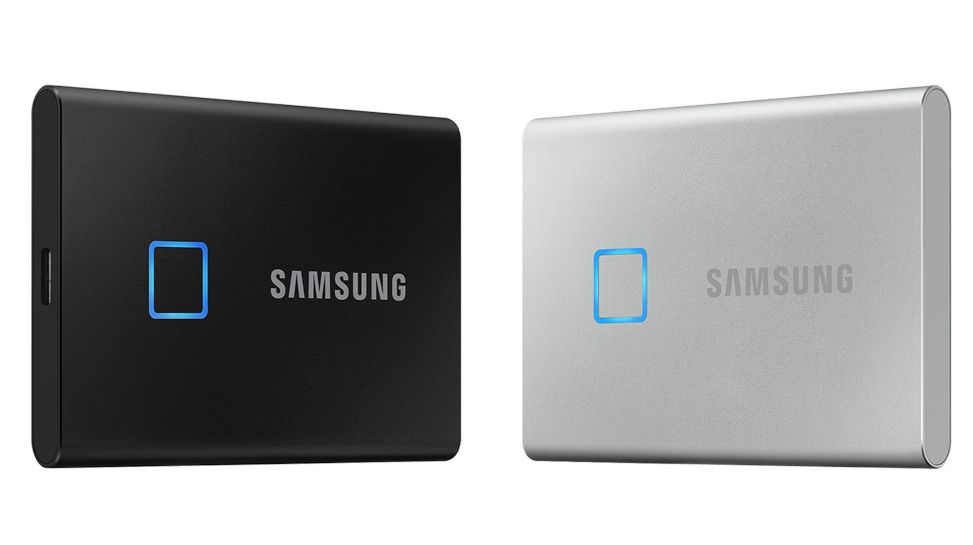 If you've caught up with technology trends, you know that having an SSD (Solid State Drive) is an important factor whether you're buying a laptop or building a PC. With multi-core processors and gigabytes of RAM these days, it's often slow storage devices that bottleneck performance and hinder the overall performance of your computer.
However, like any other technology, SSDs have more than they can see. If you're new to the SSD world and haven't taken the plunge yet, here's everything you need to know to make an informed decision.
SSD structure
SSD basically consists of three components.
1. NAND Flash: These are the components where the data actually resides. NAND flash consists of several blocks of non-volatile memory that do not require power to store data.
2. Controller: This is an embedded processor that acts as the brain of operation. Includes firmware to manage SSD read and write tasks.
3. DDR Memory: Many SSDs also have a small amount of volatile DDR memory used to cache information, which basically further improves the write speed of SSDs.
NAND flash memory in SSDs consists of many cells that hold bit-by-bit information that can be turned on or off. The number of bits in these cells determines the type of SSD. Different types of SSDs have different characteristics.
Single-level cell (SLC) SSDs store 1 bit in each cell. This improves excellent performance and durability. SLC SSDs are the recommended flash technology for critical enterprise applications and storage services. SLCs tend to be more expensive, and it's not surprising that they aren't usually sold to consumers.
Then there are multi-level cell (MLC) SSDs that can store 2 bits per cell. Saving extra bits is slightly less reliable than SLC SSD. However, this makes the MLC SSD more affordable.
Triple-level cell (TLC) SSDs are even cheaper than MLC SSDs because they store 3 bits per cell. Initially, TLC SSDs were typically prescribed for read-intensive use cases, but thanks to the constant improvement in flash technology, TLC SSDs are more efficient and reliable than ever before, even in enterprise storage applications. It came to be used.
Samsung announced the 840 series, the first 3-bit SSD, in October 2012. One of the best 3-bit SSDs for professionals is the 970 EVO Plus, which can store (3.6GB) Full HD movie files to. 1 second!
Finally, there is a Quad Level Cell (QLC) SSD. It stores 4 bits per cell, as you might expect. There were times when QLC disks were not considered reliable enough for the average desktop user. However, thanks to Samsung's constant improvement, QLC SSD is one of the best SSD options for current price sensitive users. One of Samsung's latest 4-bit SSDs is the 870QVO. This is probably the best high capacity SSD that consumers can use without spending money.
Stack
One of the biggest innovations that will hit the flash storage market is 3D NAND or Vertical NAND (V-NAND). When SSD vendors tried to increase storage by packing NAND memory cells closer to each other, they found that flash memory began to become unreliable if the cells were too dense.
That was when Samsung announced the 850 series. The difference between these drives is that the storage cells are stacked in layers. The company has taken advantage of its breakthroughs to extend its high-capacity SSD products, which have established 3D V-NAND as the standard for Samsung's consumer SSDs.
Samsung announced 24-layer V-NAND in 2013, 32-layer V-NAND in 2014, 48-layer V-NAND in 2015, 64-layer V-NAND in 2016, 9x-layer V-NAND in 2016, 1xx Did-Layer V-NAND in 2019 will help pave the way for a new era of terrabyte-class SSDs. Virtually all modern SSDs use V-NAND to stack multiple layers of NAND flash.
Why are SSDs so popular?
SSDs have, at an amazing pace, replaced traditional hard disks, which have been the flagship of the consumer storage industry for decades. And justification:
1. Superior performance: NAND flash SSDs are orders of magnitude faster than traditional hard disks with mechanical components by their design alone. Even first-generation SSDs, which cannot be compared to the latest SSDs, were several times faster than the fastest hard disks. Improved performance leads to faster startup times and faster data transfers.
2. Smooth multitasking: By reducing data access time, SSD allows you to easily operate and switch between multiple applications. Background tasks such as antivirus scanning and automatic backups are not related to foreground tasks such as image editing and 4K video streaming.
3. Low energy usage: All disks consume power. However, hard disk mechanical components require more power than SSDs, which require very little current. This can reduce the running cost of your PC.
4. Colder system: As an extension of low energy use, SSDs are kept much cooler than traditional hard disks due to the lack of moving mechanical parts. Also, SSDs keep cooler than hard drives, so cooling fans don't work very often, which helps keep your computer quiet.
5. Flexible storage: SSDs come in a variety of storage sizes, from hundreds of GB to several TB. They are available in multiple form factors and can be used on everything from 10 year old machines with SATA ports to modern machines with M.2 PCIe slots.
6. Better games: As the demands of games become more demanding, traditional hard disks are struggling to keep pace. SSDs with fast access to data are perfect for ensuring a seamless gaming experience.
Which form factor do you need?
SSDs have several different form factors and work on several different ports.
The type of drive you need depends on the device you are using. If you own a machine with a fairly recent mid-end to high-end motherboard, you may be able to incorporate the latest SSDs into your system.
On the other hand, most modern ultra-portable laptops and convertibles don't have the space for traditional 2.5-inch SSD drives. Instead, it can only support gum stick type M.2 form factor.
SSDs are typically available in the following form factors:
1. 2.5 inch Serial ATA (SATA): These are similar to traditional laptop hard drives and are the most common type to connect with the same SATA cable. If your machine has 2.5-inch hard drive bays and spare SATA connectors, just plug them in and you're ready to go.
2. SSD Add-in Cards (AICs): These drives are much faster because they operate via the PCI Express Bus (PCIe). The AIC drive connects to a slot on the desktop motherboard commonly used for graphics cards. Again, if your motherboard has empty PCIe x4 or x16 slots, you can install them without much hassle.
3. M.2 SSD: These are the shape of RAM sticks, but the size of gum sticks. M.2 drives have become the standard for installing SSDs on laptops.
Why Samsung SSD is the best
Samsung has long been involved in leading and leading the industry with SSD innovation. This is facilitated by the approach of developing each of the key components in the SSD in-house.
This strategy helped push Samsung to the top of the global SSD market. This is the position since 2006.
Samsung's innovative product portfolio is equipped to provide industry-leading performance without compromising long-term durability and reliability. The company offers SSDs in a variety of form factors to suit all types of computers, old and new.
Thanks to its own production capacity, Samsung has achieved an unmatched price / performance ratio and a range of SSDs suitable for all types of consumers, regardless of budget.
Having its own manufacturing unit gives Samsung the added benefit of being a vertically integrated supplier of all SSD components. This puts you in a unique position that guarantees end-to-end integration and unmatched quality. All key components of SSD, including custom Elpis controller, V-NAND, DRAM, are designed entirely in-house.
This puts Samsung in an enviable position to bring major innovations to market first. The recently launched SSD 980 PRO is a perfect example of leveraging its benefits to bring your own SSD to consumers.
Optimized for data-intensive applications such as graphics-intensive games, the 980PRO is designed for professionals and consumers looking for cutting-edge performance on high-end PCs, workstations and game consoles.
Today, Samsung boasts the largest capacity and market share in the NAND flash market, in addition to its innovative and well-integrated SSD technology. Samsung has the best controllers and firmware in the industry, along with the best of all the major determinants of SSD performance and reliability. Together, Samsung can manufacture a wide range of SSDs that provide users with the performance they need to take their PC experience to the next level.
Not all SSDs are created the same
Source link Not all SSDs are created the same