Texas
McCorriff rebukes Yongkin for not asking "difficult questions" after ambushing a television interview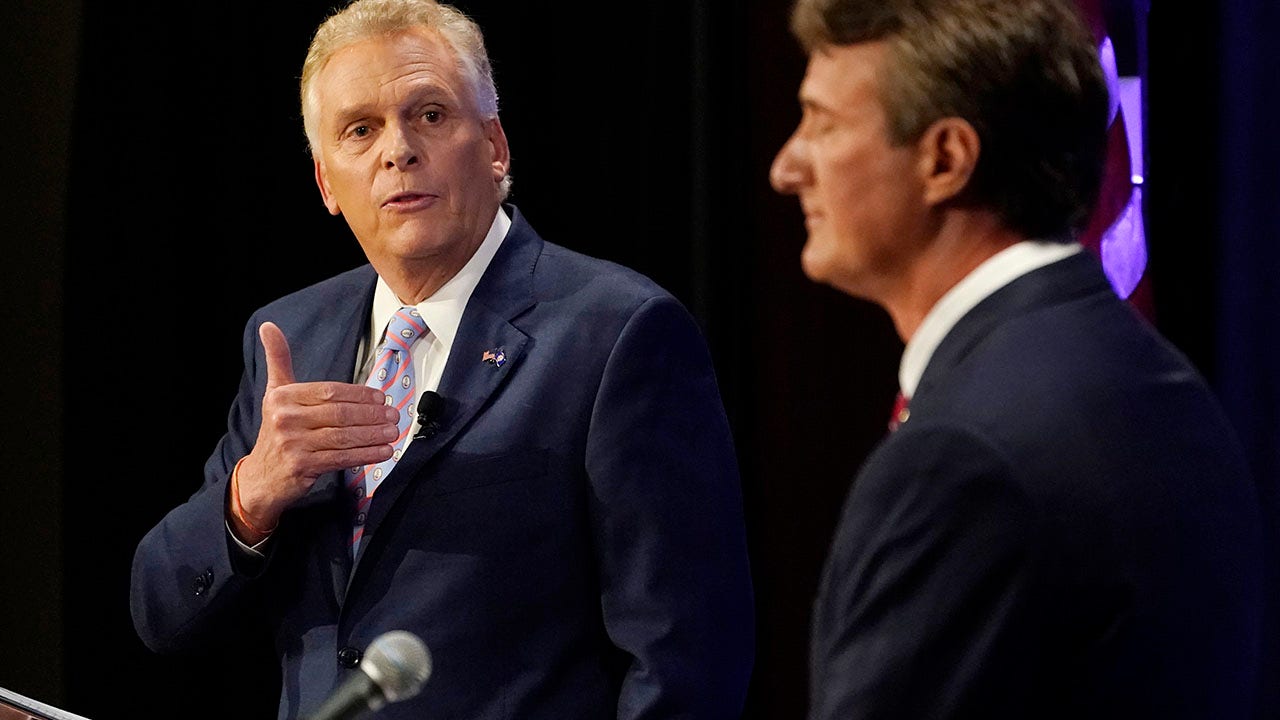 Democratic governor candidate Terry McAuliffe targeted Glenn Youngkin for not receiving "severe questions" from MSNBC just one day after the former governor became biral in the middle of a reporter's interview.
Towards the end of the "Morning Joe" interview, co-host Joe Scarborough admitted to McCorriff that Yongkin has not yet accepted the invitation to appear in his show.
"Your opponents again-he's avoiding us. He's scared to come to the show I guess," Scarborough said.
"I tried it!" Co-host Mika Brzezinsky intervened.
Terry McAuliffe suddenly ends the interview and tells a local Virginia reporter, "I should ask a better question."
"I would like to ask you now if he discusses you, if he intends to ask him again. The middle question for you two. He discusses" Morning Joe ". If you accept, will you come? Would you like to discuss him here with the show? "Scarborough asked.
"I want to do a 24/7 special anytime, anywhere. I'll do it," McCorriff replied. "He was invited-I think I did 6 or 10 shows last week. All shows say the same thing at the end." We invited Glen Yongkin, he refused. Do-'You are running for governor! He has to stop hiding. He didn't discuss me for months. So it's just not sane. You are running for governor. Why can't I answer difficult questions? "
"You are running for the office. You need to get up. You need to show up. Stop being a chicken," McCorriff added later.
CNN and MSNBC have avoided the storm of MCAULIFFE television interviews and criticized reporters' questions.
Yongkin campaign spokeswoman McCawley Porter dismissed McCorriff's comment and told Fox News, "Terry needed a treatment session after a disastrous week. Everyone knows how dependent he is on Mika. I have. "
McCorriff's jab in Yongkin followed an interview with a local Virginia broadcaster, and despite Yonkin's full 20-minute seating, the Democratic Party abruptly ended 10 minutes later.
Click here for the FOX News app
"So if you look at those interviews on our website in their entirety, I would like to point out that the interview with Terry McAuliffe is shorter than the interview with Glenn Youngkin. That wasn't our way," said WJLA Anchor. Jonathan Elias told viewers in a newscast on Tuesday night.
""[WJLA reporter Nick Minock] To be fair to the interview, we provided both candidates with exactly 20 minutes. McCorriff suddenly ended the 7News interview just 10 minutes later, saying he should have asked Nick a better question, and Nick should have asked the question that 7News viewers care about. That's what he said. "
"Morning Joe" couldn't ask McCorriff about the moment of the virus, which was completely ignored by MSNBC and CNN.
McCorriff rebukes Yongkin for not asking "difficult questions" after ambushing a television interview
Source link McCorriff rebukes Yongkin for not asking "difficult questions" after ambushing a television interview