Texas
Mavs 1 to 1 with GM Nico Harrison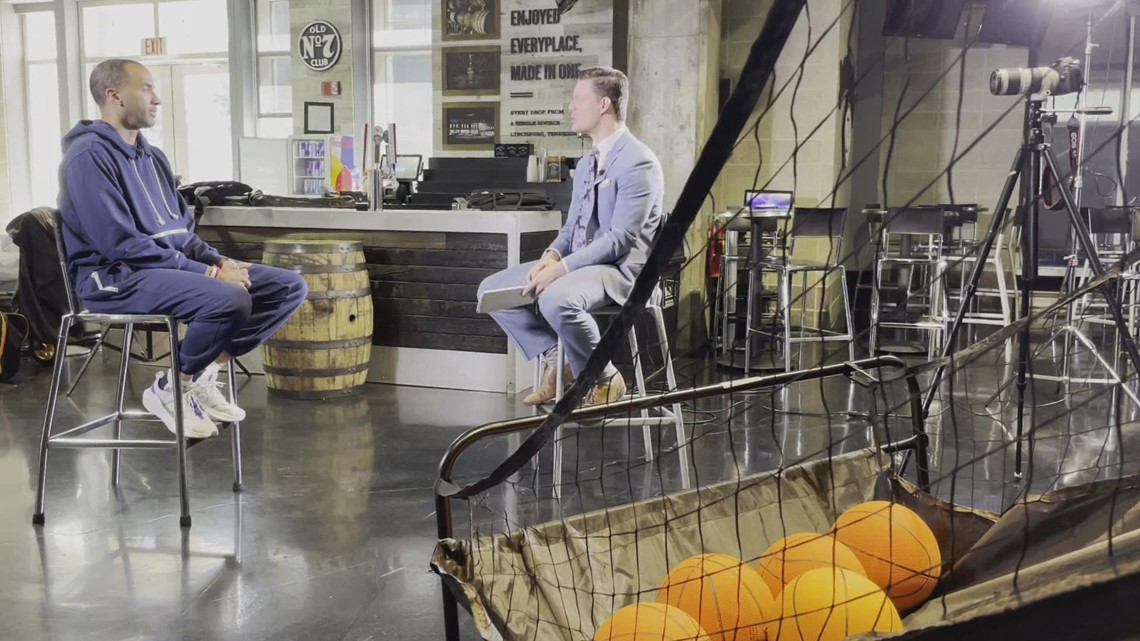 Why did the Mavs trade Kristaps Porzingis, those who came after him in the list building around Luka Doncic, and so on.
DALLAS – About nine months ago, the Dallas Mavericks hired Nico Harrison to become the new general manager amid a month-long turmoil following the departures of longtime General Donnie Nelson and head coach Rick Carlisle.
"I didn't know which hornet's nest I was in," Harrison said, laughing before discussing how he had taken control of the situation. "Leadership is everything. When there's a bit of confusion, I think that's when leadership is – you have to have it. It's the most important time. So just be prepared and then look at it as an opportunity. Oh, a lot needs to change." . ' No, this is an opportunity. So come here, get ready and be the leader they need. "
It should be noted that these statements came during an interview recorded on March 9, about a week before the news of Nelson's lawsuit against the Mavericks.
Harrison took office and began making his mark on the Mavericks list, bringing in several roles in Reggie Bullock and Sterling Brown. And then before the end of the trading period, he took the biggest step, replacing Kristaps Porzingis with the Washington Wizards, merging Spencer Dinwiddie and Davis Bertans in the deal.
"At the end of the day, trading was really about the Mavericks and how we could do better," Harrison said. "It was less about Kristaps. A lot of people would say, 'oh, he's very injured.' Davis and Spencer really had a chance to do well. And it was ultimately a decision. "
Although this move has yielded very good results so far. Dinwiddie hit a triple that won a pair of games for the Mavs in the first weeks in town.
"You want it to be that way," Harrison said. "But hey, this is basketball, this is the period. If we do this interview in a week and who knows, Spencer played two bad games, couldn't hit any shots, why did you do this trade?"
The trade was the last step in the evolution of the Mavericks list, which should now continue in the free agency this summer as Dallas superstar guard Luka Doncic tries to build a championship list around him.
"I think we continue to be better on the list. How can we get players who fit Luke? I don't think there is a magic bullet. I don't think there is a player who does that. I think you just keep going. Work until you get the right combination. and work. "
In the process, though, Harrison's connections with many of the NBA's biggest stars will be helpful, since he began working as a senior executive at Nike.
"Dallas will be at the table for the free agents they want," Harrison said. "I'm not sure Dallas used to sit at the table. But I don't think it's just about me – if you look at Jason Kidd, if you look at Mark Cuban – among the group, we will definitely be at the table."
Click below to watch an unedited 16-minute conversation with Nico:
Mavs 1 to 1 with GM Nico Harrison
Source link Mavs 1 to 1 with GM Nico Harrison