Tech
Major cyber attacks shut down multiple Ukrainian government websites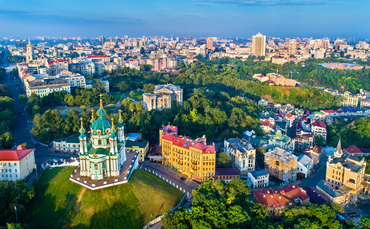 Last night, several Ukrainian government websites were hit by persistent hacking attacks, leaving threatening messages apparently aimed at threatening Ukrainian citizens.
According to a Facebook post from the Ministry of Education, the attacks occurred late Thursday and early Friday morning.
The Ukrainian government has stated that it has restored many of the affected websites, but at the time of writing, it was unable to access some websites, including those of the Cabinet Office and the Ministry of Foreign Affairs.
At some of the affected sites, attackers left messages in Ukrainian, Russian, and Polish, threatening to disclose civilian personal data.
According to Ukrainian media reports, "All information about you has been released. Fear, expect worse. It's your past, present, and future," the hacker wrote.
The Ukrainian government has denied that personal data has been leaked.
The Ukrainian government has not officially named suspects of what appears to be a DDoS attack so far, but has turned its finger to Russia. "It's too early to come to a conclusion," a Foreign Ministry spokesman said, adding that "but there is a long history of Russia's attacks on Ukraine."
The Department of Energy said police forces specializing in cyber attacks have begun investigations.
The EU has convened an emergency meeting to discuss this issue. "There is no evidence of who was responsible," but "I can imagine who is behind it," said Josep Borrell, EU foreign policy director, accusing the attack.
"We will mobilize all resources to help Ukraine tackle this, sadly, we knew it could happen," Borrell added.
Cyber-attacks are raising concerns about the possibility of Russia's invasion of Ukraine, with Russia mobilizing 100,000 troops and conducting tank exercises with live ammunition at the eastern border of the country.
According to the Russian side, high-level meetings between NATO, US and Russian envoys in Vienna do not seem to go anywhere.
Hacker groups suspected of having a relationship with Russian intelligence have made multiple attacks on Ukraine in the past. In 2015, the Ukrainian power grid was attacked, resulting in a power outage of 200,000 people. A similar attack occurred a year later.
Ukraine was also one of the first countries to be hit by NotPetya ransomware in 2017, also due to Russia.
The country states that it received 288,000 cyberattacks in the first 10 months of 2021 and 397,000 cyberattacks in 2020.
Major cyber attacks shut down multiple Ukrainian government websites
Source link Major cyber attacks shut down multiple Ukrainian government websites