Texas
Los Angeles suspects mug mother with baby outside home in a bright red daytime robbery captured by a camera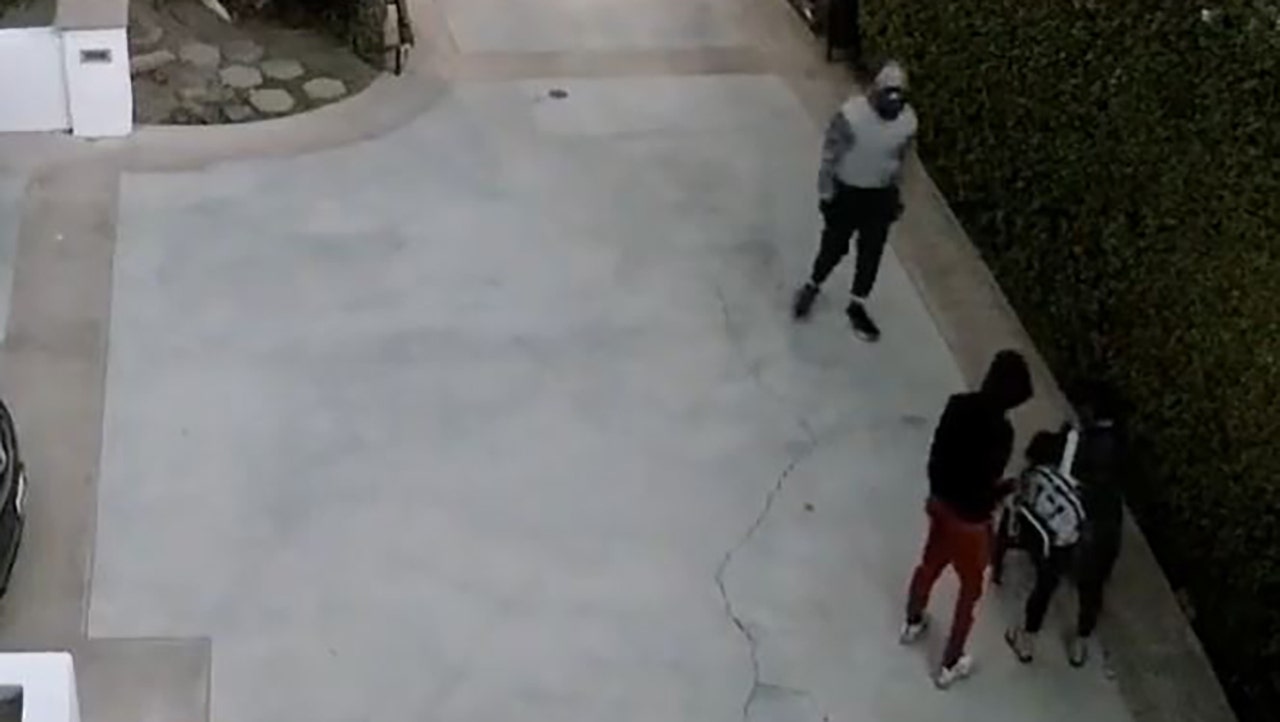 Police in Los Angeles were looking for two suspects who allegedly killed their mother and baby in a bright red daytime crime captured by a security camera last weekend.
The robbery video shows the main gate to the driveway at home in the wealthy Hancock Park district west of downtown Los Angeles, while the suspect parked across the street and jogging to get into what's still open. Shows the mother entering. Gate.
The family was killed during a robbery in response to the death of a senior shot at Temple University.
The suspect hunted down his mother on a driveway and demanded his belongings.
Los Angeles police have announced that they have given the suspect a diaper bag and a bottle cooler for fear of safety for himself and his children. The suspect then ran the car in a silver four-door sedan with colored windows.
Click here to get the Fox News app
The suspects are black men between the ages of 20 and 29, one wearing a light-colored face mask, a black hoodie, red sweatpants with white letters or logos and white shoes, and the other a gray black mask. He was described as wearing a hoodie and black sweatshirts. Trousers and black shoes, the police said.
Los Angeles suspects mug mother with baby outside home in a bright red daytime robbery captured by a camera
Source link Los Angeles suspects mug mother with baby outside home in a bright red daytime robbery captured by a camera