Entertainment
Large Hadron Collider to unlock secrets of the universe, celebs face backlash for transphobic comments, and more trending topics | National News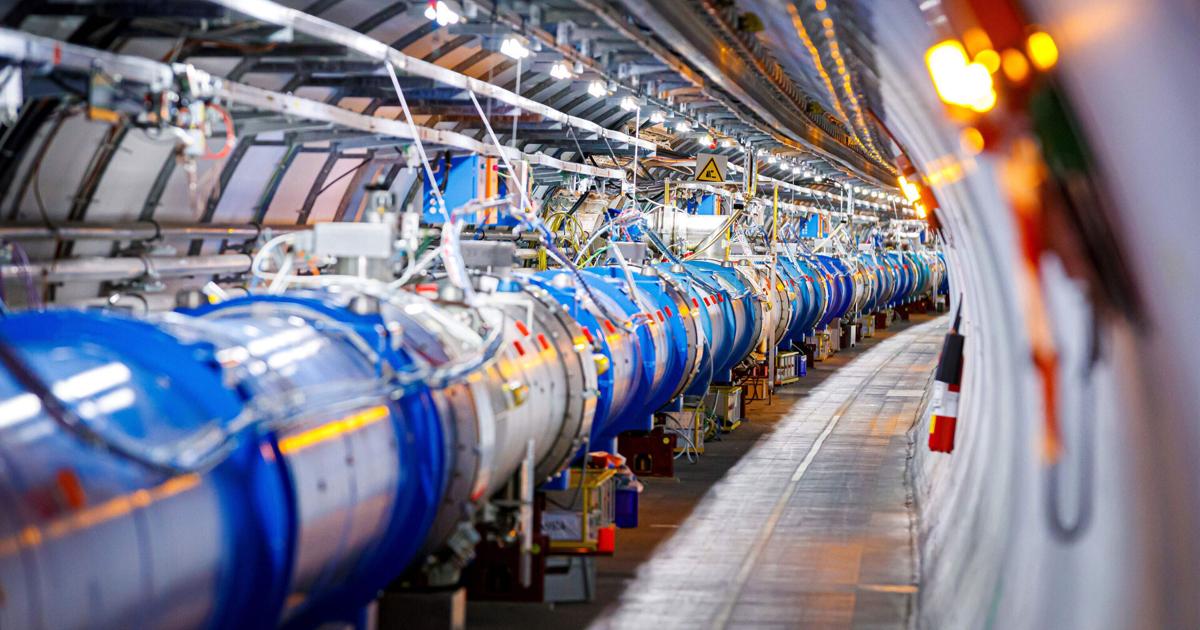 Here's a look at trending topics for today, July 5.
CERN
A decade ago, the Large Hadron Collider, Earth's most powerful particle accelerator, proved the existence of an subatomic particle called the Higgs boson — thought to be a fundamental building block of the universe dating back to the big bang billions of years ago.
Now, physicists at the European Organization for Nuclear Research (CERN) on the Swiss-French border are restarting the collider with the aim of understanding more about the Higgs boson, other subatomic particles and the mysteries of dark matter — an invisible and elusive substance that can't be seen because it doesn't absorb, reflect or emit any light.
Consisting of a ring 27 kilometers (16.7 miles) in circumference, the Large Hadron Collider — located deep underneath the Alps — is made of superconducting magnets chilled to ‑271.3°C (-456 F), which is colder than outer space.
Find out more about it here: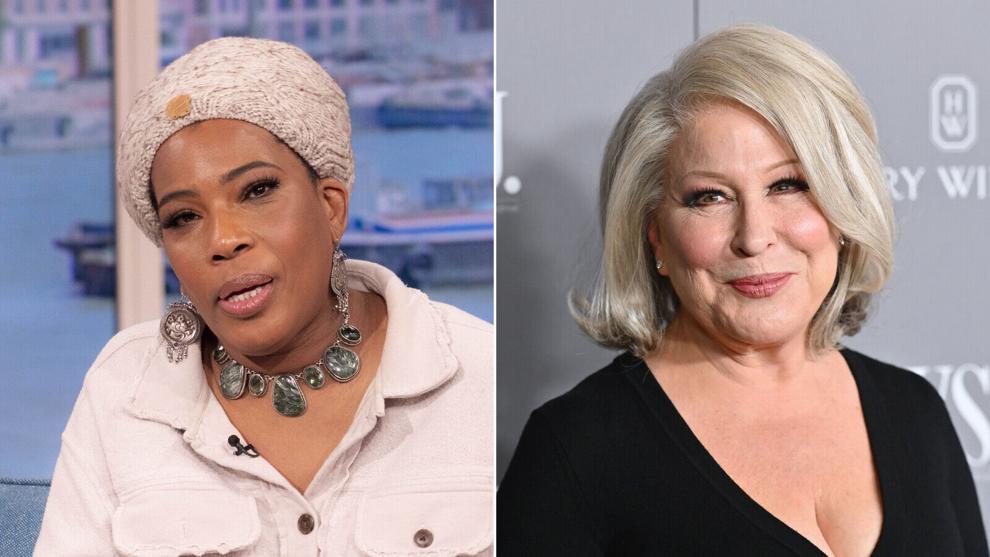 Macy Gray, Bette Midler
Both Macy Gray and Better Midler are being accused of being transphobic.
Gray, best known for her 1999 hit song "I Try," seemed to anticipate the backlash during an appearance that aired Monday on Fox Nation's "Piers Morgan Uncensored."
"I will say this and everyone's gonna hate me but as a woman, just because you go change your (body) parts, doesn't make you a woman, sorry," Gray said after Morgan brought up the issue of trans athletes in sports.
"Right, you feel that?," Morgan responded.
"I know that for a fact," Gray replied.
Read more about what they said here: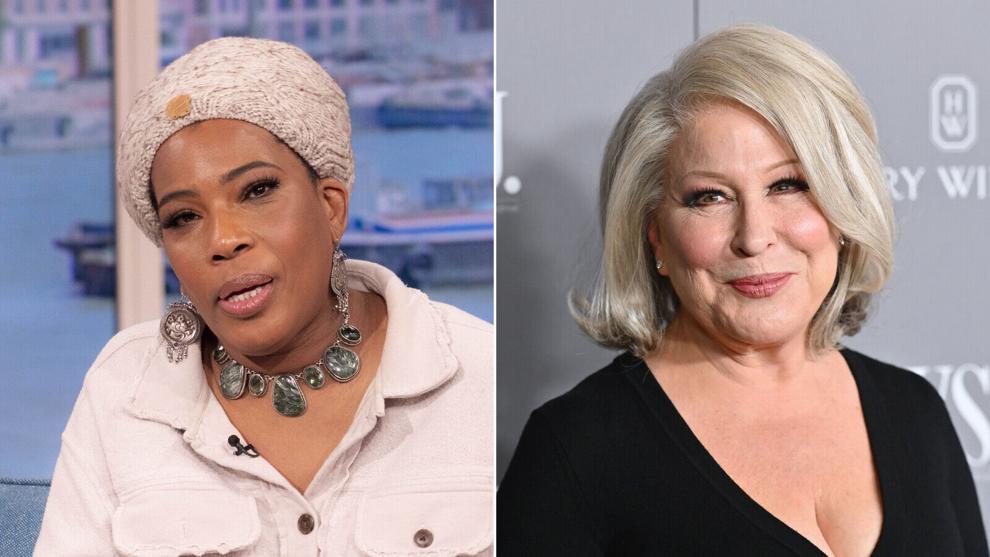 CTE
Former NFL Pro Bowl wide receiver Demaryius Thomas is the latest in a growing list of football players diagnosed with CTE.
His family said Tuesday that researchers found that Thomas, who died in December at age 33, suffered from chronic traumatic encephalopathy. The four-time Pro Bowl wide receiver was dealing with depression, anxiety and other CTE symptoms at the time of his death.
CTE, a degenerative brain disease which can only be diagnosed posthumously, has been found in hundreds of former NFL players as well as semi-pro and high school soccer players. Hall of Fame linebacker Junior Seau had CTE when he died in 2012 of a gunshot wound to the chest.
***
Get more on today's trending topics here:
Electra Fire
Highland Park shooting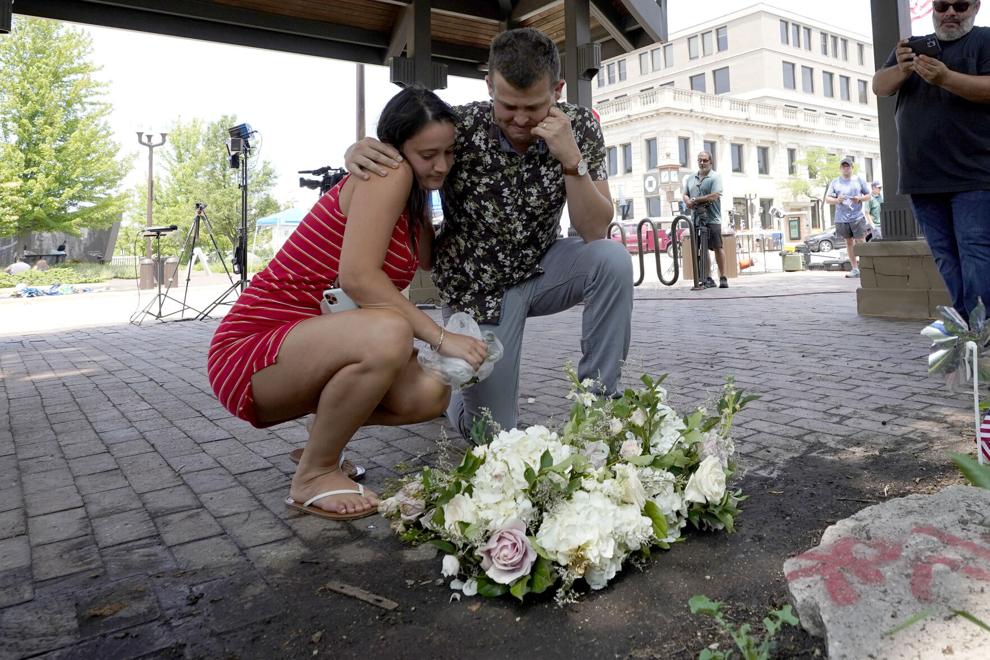 Boris Johnson
A shooting that left at least six people dead at an Independence Day parade in a Chicago suburb rattled Monday's celebrations across the U.S. and further rocked a country already awash in turmoil over high court rulings on abortion and guns as well as hearings on the Jan. 6 insurrection.
The July 4 shooting was just the latest to shatter the rituals of American life. Schools, churches, grocery stores and now community parades have all become killing grounds in recent months. This time, the bloodshed came as the nation tried to find cause to celebrate its founding and the bonds that still hold it together.
The latest high-profile shooting in the United States happened on July Fourth, when a gunman opened fire on parade-goers in a Chicago suburb. Other notable episodes of gun violence in recent weeks:
Akron police released video of the shooting of Jayland Walker, 25, who was killed June 27 in a pursuit that had started with an attempted traffic stop. The mayor called the shooting "heartbreaking" while asking for patience from the community.
Brittney Griner made an appeal to President Joe Biden in a letter passed on to the White House through her representatives saying she feared she may never return home and asking that he not "forget about me and the other American Detainees." Griner's agent says the letter was delivered on Monday. The Phoenix Mercury All-Star and two-time Olympic gold medalist is in the midst of a trial in Russia that began last week after she was arrested on Feb. 17 on charges of possessing cannabis oil while returning to play for her Russian team. The trial will resume Thursday.
After the U.S. Supreme Court revoked the federal right to an abortion, companies like Amazon, Disney, Apple and JP Morgan pledged to cover travel costs for employees. But they gave scant or no details on how they will do this.
The 30 NATO allies have signed off on the protocols needed for Sweden and Finland to become members. The move means the question of admitting the two nations now goes to the capitals of existing members for legislative approval. Their ambassadors and permanent representatives on Tuesday approved the invitation to join the club that NATO leaders extended to Finland and Sweden at a summit in Madrid last week. Securing parliamentary approval in Turkey, however, could still pose a problem. Turkey's president has said his parliament might block the process even though Sweden, Finland and Turkey reached a memorandum of understanding at the Madrid summit. NATO Secretary-General Jens Stoltenberg says he expects no change of heart.
Stocks fell broadly in morning trading on Wall Street Tuesday, extending a slump for the major indexes as investors continue to worry about the state of the economy. The S&P 500 fell 1.8% and more than 95% of stocks in the benchmark index were in the red. The Dow Jones Industrial Average fell 2% and the Nasdaq fell 1.3%. Small-company stocks fell sharply in a signal that investors were worried about economic growth. Energy companies had some of the biggest losses as U.S. crude oil prices fell 5%. Banks also slipped along with falling bond yields.
The war in Ukraine has abruptly drawn millions of dollars away from longer-running humanitarian crises. Somalia is perhaps the most vulnerable as thousands die of hunger amid the driest drought in decades. Aid funding for Somalia is less than half of last year's level as donors, overwhelmingly from the West, have sent more than $1.7 billion to respond to the war in Europe. The Norwegian Refugee Council secretary general tells The Associated Press he's "angry and ashamed" watching under-resourced aid workers in Somalia forced to make "horrific" choices about which desperately hungry people to help.
Ukrainians displaced in Borodyanka near the capital wonder what will happen to their war-damaged homes. Russian troops retreated from the area around Kyiv in late March. But authorities say they left behind 16,000 damaged residential buildings in the Bucha region where Borodyanka is located. There are 257 people living in a shipping container camp for displaced people in Borodyanka's camp with 35% of them older residents. The camp's coordinator says that he expects two containers for 160 people to be added this month. But even this isn't enough. He has 700 families waiting.
Hundreds of homes have been inundated in and around Australia's largest city in a flood emergency that was causing trouble for 50,000 people. Officials said Tuesday emergency response teams made 100 rescues overnight of people trapped in cars on flooded roads or in inundated homes. New South Wales state Premier Dominic Perrottet said 50,000 people in and around Sydney were given evacuation orders and warnings to prepare to abandon homes. That's up from 32,000 on Monday. Days of torrential rain have caused dams to overflow and waterways to break their banks, bringing a fourth flood emergency in 16 months to parts of the city of 5 million people.
From the snowcapped peaks of Tibet to the tropical island of Hainan, China is sweltering under the worst heatwave in decades while rainfall hit records in June. Extreme heat is also battering Japan, and volatile weather is causing trouble for other parts of the world in what scientists say has all the hallmarks of climate change, with even more warming expected this century. The China Meteorological Administration says the northeastern provinces of Shandong, Jilin and Liaoning saw precipitation rise to the highest levels recorded in June. The average temperature across the nation also rose to its highest since 1961. A city in the northern province of Henan recorded 42.1 degrees Celsius, or 107.8 Fahrenheit, in late June. The south meanwhile experienced floods.
Rescuers using drones are resuming the search for an estimated 13 people unaccounted-for following an avalanche in northern Italy that killed at least seven people and is being blamed in large part on rising temperatures that are melting glaciers.  After rain hampered the search Monday, sunny weather on Tuesday allowed helicopters to bring more rescue teams up to the avalanche site on the Marmolada glacier, east of Bolzano in the Italian Alps. A huge chunk of the glacier cleaved off Sunday, sending torrents of ice, rock and debris down the mountainside onto unsuspecting hikers below. At least seven people were killed, and a further 13 remain unaccounted-for, officials said.
A satellite the size of a microwave oven successfully broke free from its orbit around Earth and is headed toward the moon. It's the latest step in NASA's plan to land astronauts on the lunar surface again. The Capstone satellite will take four months to reach the moon as it cruises along using minimal energy. Rocket Lab company founder Peter Beck told The Associated Press the experience of seeing the project come together and send the spacecraft on the way to the moon was "just absolutely epic." The plan is for the satellite to orbit the moon in a stretched-out egg shape to save fuel and stay in contact with Earth. NASA eventually plans to put a space station in the same orbital path.
Large Hadron Collider to unlock secrets of the universe, celebs face backlash for transphobic comments, and more trending topics | National News Source link Large Hadron Collider to unlock secrets of the universe, celebs face backlash for transphobic comments, and more trending topics | National News