Entertainment
Kendrick Lamar N95's new music video features Fort Worth locations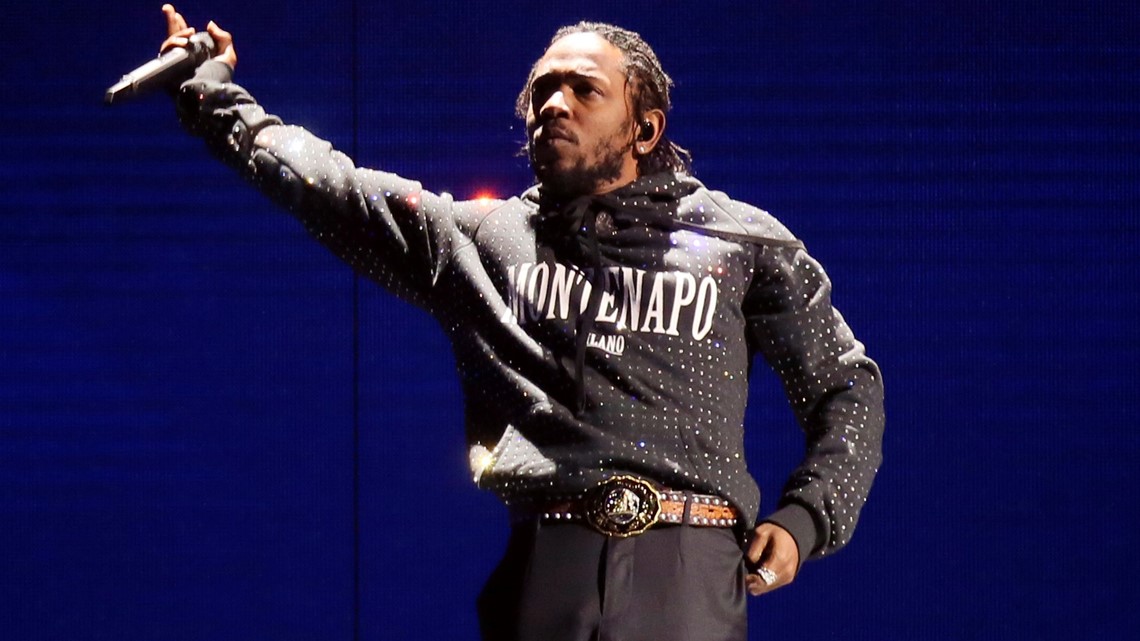 The rapper's latest music video for his song "N95" included the Fort Worth Water Gardens and the Kimbell Art Museum's Piano Pavilion.
FORT WORTH, Texas – North Texas fans of Kendrick Lamar may have noticed some familiar views in his latest music video.
The Grammy-winning rapper released the music video for his new song "N95" on Saturday, and quickly jumped to 2 million views on YouTube.
To the surprise of some fans, the video showed at least two places in the heart of Fort Worth.
Lamar hired Fort Worth-based Red Productions. Owner Red Sanders and his team looked for places to match Lamar's ideals.
"We've collaborated with someone else on his team before on a previous music video and they reminded us of the movie friendly that was Fort Worth …," Red Sanders said. "They sent it as a mood board, and as ideas of how they wanted the shots to be."
One of the places seemed to be the Renzo Piano Pavilion auditorium of the Kimbell Art Museum. This can be seen in the mark: 53 of the video.
The Piano Pavilion was inaugurated in 2013 and has an art gallery, several studios, a library and a 299-seat auditorium.
Perhaps the easiest attraction to spot for North Texas residents is the Fort Worth water gardens at the 1:24 mark. The video shows Lamar going down the stairs to the Active Pool.
Warning: The following video contains explicit language.
The iconic landmark was built in 1974 and is located just south of the Fort Worth Convention Center, between Commerce and Houston streets.
Water gardens, however, are no strangers to pop culture.
The milestone appeared in the 1976 science fiction film "Logan's Run" and in another music video for "Almeda" by Solange Knowles.
Sanders said he started Red Productions in Fort Worth, as many of his colleagues competed to work in cities such as LA and New York. He is from North Texas and wanted to give entrepreneurship a chance after graduating from college.
In 2019, Sanders partnered with the Fort Worth Film Commission formed in 2015 to attract more filmmakers to North Texas. Now, years later, it was a big plus for "N95".
"This has been a very collaborative piece with both the city and the film commission. With the museums and the cultural district," Sanders said.
Lamar was in trend recently after the release of not only "N95" but a brand new album titled "Mr. Morale & The Big Steppers".
As of Monday, May 16, the "N95" music video had more than 8 million views and was the second trending video on YouTube, which took the city of Fort Worth by storm.
Sanders now hopes that the success of Lamar's video will lead to even more artists claiming his company. More importantly, expect the message to compare how Fort Worth, a filmmaker's friend, compares to other cities.
"Seven years ago we worked with then-Mayor Price and visited Fort Worth to start the film commission here," Sanders said. "Jessica Kristofferson and Taylor Hardy just did a great job taking that vision and expanding it and bringing so many amazing projects to the city, like '1883' to '12 Mighty Orphans. '"
Fans of North Texas will also be able to see Lamar in person this summer, as his latest tour will take him to Dallas.
The hip hop artist's "Big Steppers Tour" is scheduled for a stop at the American Airlines Center on July 23.
Kendrick Lamar N95's new music video features Fort Worth locations
Source link Kendrick Lamar N95's new music video features Fort Worth locations