Texas
Jordan Battle in Alabama leaves national title game, emotional as a side job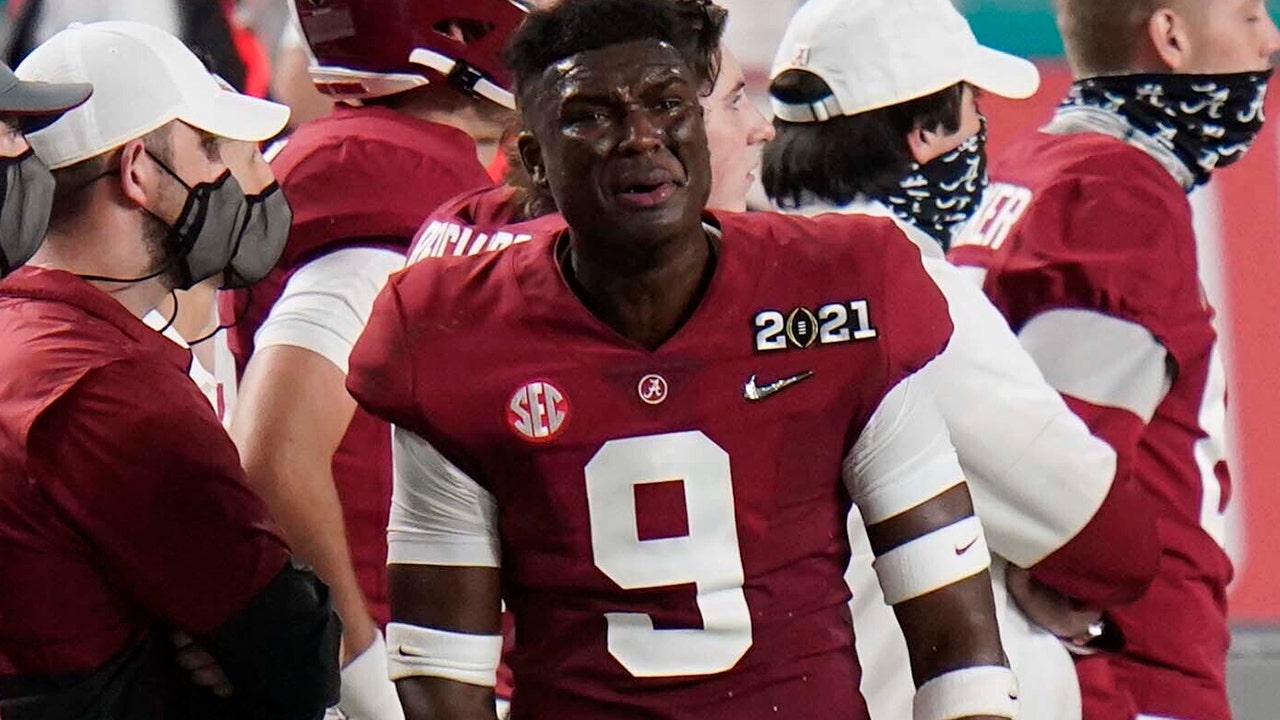 Jordan Battle of Alabama Defensive Back was sent off from the National College Football Championship game on Monday night after receiving a targeting penalty in the second quarter.
The battle was flagged as a penalty after Ohio State University was aiming for a goal after Buckeyes' tight end Jeremy Luccat appeared to hit with a helmet crown.
Click here for more sports coverage on FOXNEWS.COM
Authorities determined that the battle leaned against his helmet and came into contact with Rakkelt's helmet. Due to NCAA rules, the battle has been sent off.
The young defensive back was seen by bystanders who were a little emotional after leaving.
NFL Stars advises Alabama's Jaylen Waddle to remove himself from national title games
Second graders participated in the national championship with a total of 63 tackles, including three defeats and intercepts in 11 Crimson Tide games this season. He returned a touchdown interception in a match against Kentucky.
In the freshman season battle, there were a total of 30 tackles, two of which were losses, passcuts and sack.
Alabama showed a narrow lead to Ohio 21-17, leaving about five minutes in the first half of the game.
Click here to get the FOX News app
Alabama is looking for a third national championship since 2015, and Ohio State University is looking for a second national championship in the same period.
Jordan Battle in Alabama leaves national title game, emotional as a side job
Source link Jordan Battle in Alabama leaves national title game, emotional as a side job