Texas
"Involuntary displacement" has gone by the standards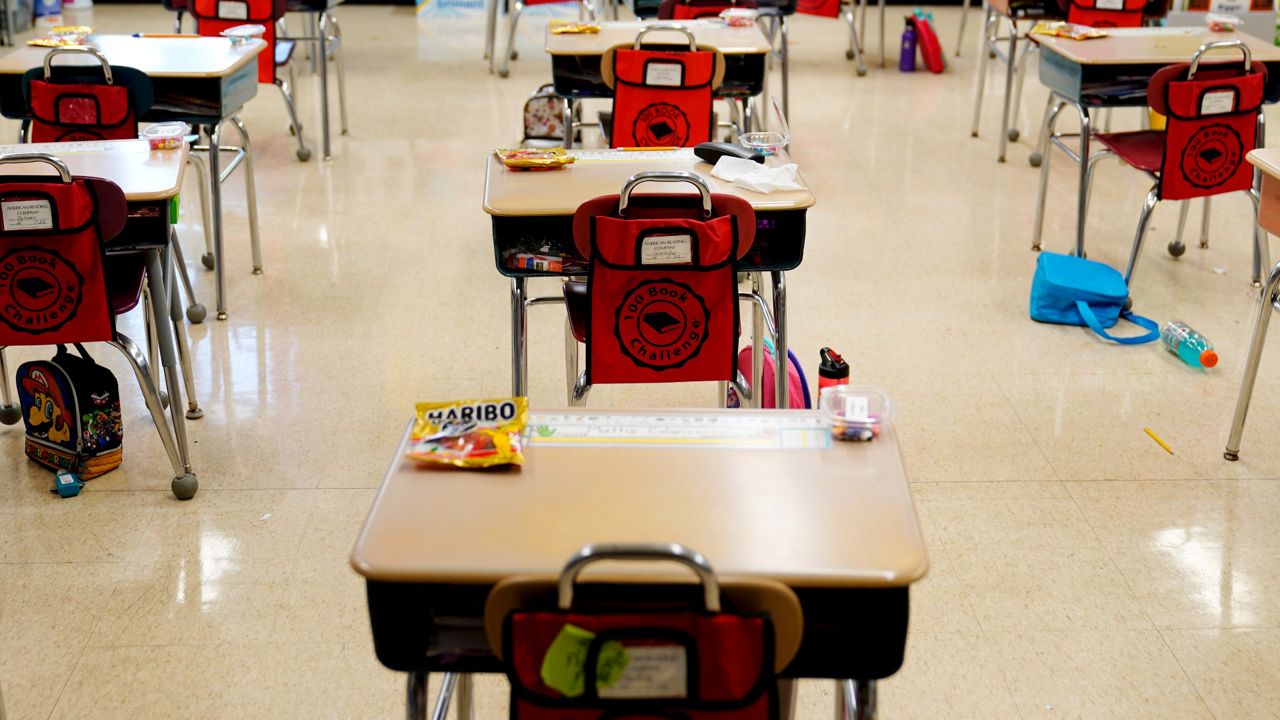 An early reference to "involuntary displacement" — a euphemism for defining slavery — was deleted from social studies standards being considered by the Texas State Board of Education at a special meeting Monday morning.
The Texas State Board of Education conducts an approximately seven-year review cycle of the Texas subject standards. In the rewrite being considered by the SBOE Monday, slavery was defined as "involuntary displacement" in an early draft of secondary standards on migration; specifically why people made the journey to America.
Dallas board member Aicha Davis raised concerns when SBOE board members were given an early draft of the K-8 social studies rules in June. Board President Keven Ellis then issued a statement directing the SBOE task force to review language referring to slavery.
During a July 19 Zoom hearing with the Texas Council for the Social Studies, Ellis dismissed the idea that the board was trying to downplay slavery as misguided.
"That unfortunate choice of words created quite a storm," Ellis told the social studies teachers. "I think there was a real misconception that we were trying to whitewash slavery or want to come up with another word for that 'voluntary displacement'."
The revised standards, in fact, now have an entire section called "Slave America that has three distinct student expectations," Ellis said.
The Texas Freedom Network, which tracks Texas textbook revisions, also downplayed the task force's intentions while raising the latest specter: how Texas' new critical race theory bill — which limits some aspects of teaching about race — will be implemented in Texas classrooms.
"The writing was clearly a poor choice because the drafts published since then are clear and explicit about slavery," said Caleb Ajinomoh, TFN's communications coordinator. "But the fact is that elected leaders like (Governor General) Dan Patrick recklessly fueled the controversy by passing legislation last year to limit what students learn about such issues."
Sen. Bryan Hughes, R-Mineola, who carried the critical race theory bill last session, insisted that subjects like slavery, eugenics and racism be taught. Texas standards Martin Luther King Jr. Dr. is cited as often as George Washington, Hughes said.
"I defy anyone to find a word in this bill that says we don't teach the ugly parts of our history," Hughes said on the Senate floor, defending the 3rd Senate. "Yes, we teach them and how we teach them. overcome them. Not by dividing ourselves by race, which is what Critical Race Theory wants to do."
Critics of the Critical Race Theory bill question—unlike Hughes—whether slavery and racism have been fully addressed. They say the broad language of the critical race theory bill, also known as Senate Bill 3, will leave quicksand for more complicated racial discussions in Texas classrooms.
"The question now is whether the political pressure to censor and whitewash our history will lead the state council to water down drafts going forward," Ajinomoh said. "It's important that parents and other constituents speak up to let the board teach public schools the truth."
Conservatives also have particular concerns about the rewriting of some parts of the social studies standards. Texas Values ​​urged its members to protest the removal of the historical figure of Moses and the national motto "In God We Trust" from high school standards, which are also being reviewed.
"It is important that Christian values ​​and references not be politically correct in US History and Government classes," said Senior Policy Advisor Mary Elizabeth Castle. "Even social studies should not be so weighted towards an extreme political point of view. It's important that the SBOE sets the standards right so that Texas students can become well-educated and well-rounded citizens."
The SBOE will spend six hours Monday hearing testimony about the social studies standards. Board members will then spend hours offering revisions to various sections of the standards, known as Texas Essential Knowledge and Skills, or TEKS.
These amendments are usually discussed more controversial elements in curriculum standards.
Board members are expected to approve the first reading of the social studies rules on Monday. This will be followed by a second reading at the SBOE meeting in November.
In a Zoom session with Ellis, social studies teachers and SBOE Board member Rebecca Bell-Metereau discussed the issue raised by Ellis: when and how should slavery be brought into the classroom? What would small children understand easily?
"First, do you teach about freedom? Is slavery because of lack of freedom? Then you have to start with freedom," Ellis asked. "Or how slavery happened around the world, and then brought it into the context of Texas and used it as you went up the ranks?"
Social Studies teachers at Convocation said that younger students are able to grasp the idea of ​​slavery, often more than adults. The concept can be introduced as soon as children enter school, using references such as "friends" or "Juneteenth".
It's a complicated topic to address, but an important one, said participant Amber Godwin, a professor at Sam Houston State University who supervises social studies teachers.
"You have students who go home and have family stories. You'll never get away from hard history, period. Because our students are human beings living human lives and they have human stories," Godwin said. "If they're not listening in school—whatever it is—that's sending a message, too. And it's a difficult place to make that decision."
"Involuntary displacement" has gone by the standards
Source link "Involuntary displacement" has gone by the standards