Tech
Huawei Launches All-New Band 6 in South Africa | Huawei Tech Radar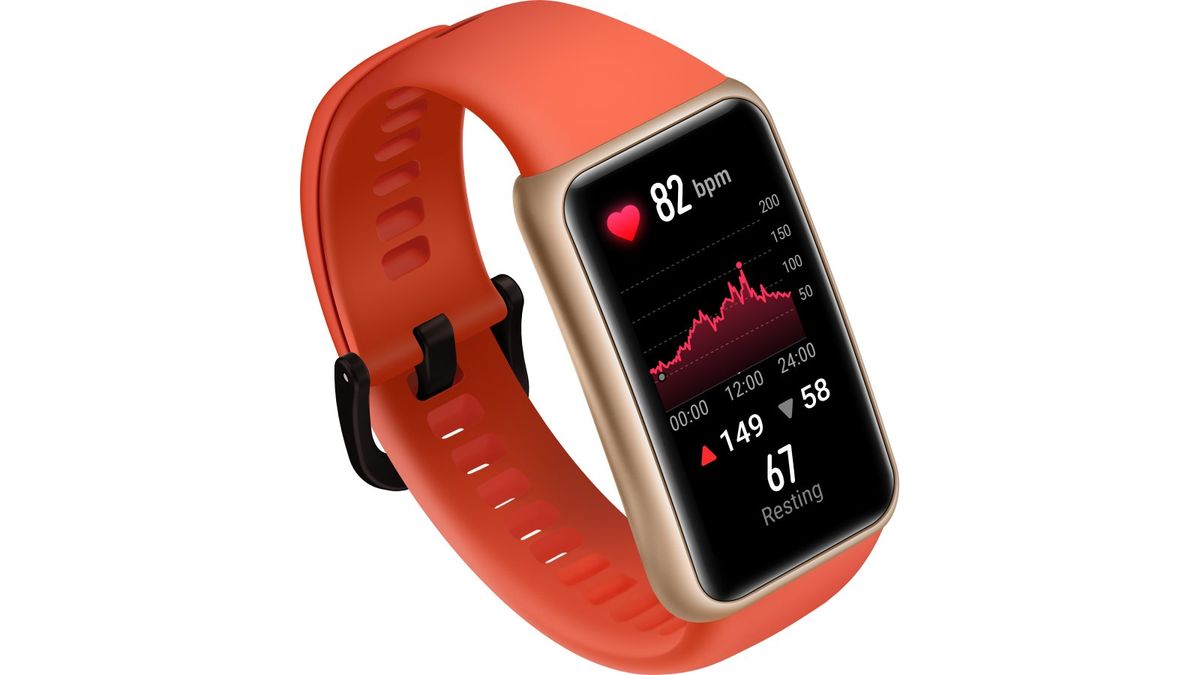 Where to buy
Huawei Band 6 is available at the Huawei online store and some retail stores in South Africa and is priced at: R1699..
Pre-orders will begin on June 11, 2021 and will be available in stores in South Africa from June 18, 2021. There are two color variations, Graphite Black and Sakura Pink.
Huawei today announced Band 6, the latest member of the Huawei Band series. Experience like a smartwatch at a more familiar price range for smart bands.
Justin Sun, General Manager of Huawei Consumer Business Group, said: It has health monitoring and fitness tracking functions.
However, the premium price of these devices is often a headache for budgeting South Africans. Huawei addresses this with Huawei Band 6. It incorporates all the features found in smartwatches into the smartband's form factor and price, allowing access beyond just a smartband. Huawei's commitment to innovation, quality and customer service has made the brand No. 1 in the South African wearable market. "
All-day SpO2 monitoring
The health monitoring feature is one of the most common features for smart band users. Thanks to Huawei TruSeen 4.0 and hardware modules optimized based on the new smart power saving algorithm, Huawei Band 6 now supports SpO2 monitoring throughout the day. It monitors your health and alerts you when your blood oxygen levels drop, allowing you to take quick action and take more active health care. Huawei Band 6 also provides continuous, real-time, accurate heart rate, sleep, and stress monitoring. It also warns the user if the resting heart rate is too high or too low.
1.47 inch FullView AMOLED display
Huawei Band 6 is Huawei's first smart band with a 1.47-inch AMOLED FullView display with a screen-to-body ratio of 64%. This means that you can display more information while remaining stylish.
The Huawei Band 6 comes with a 1.47 inch AMOLED FullView display with 194×368 resolution and 282ppi of crisp content. The colorful screen display allows users to get clearer information and provides workout and health data in a more user-friendly display ratio. You can easily swipe up, down, left and right like the touch screen of a smartphone.
2 weeks battery life
Supported by a high-efficiency chipset and smart power-saving algorithms, Huawei Band 6 enables continuous heart rate and sleep monitoring and can be used uninterrupted with a 14-day battery life. In addition, Huawei Band 6 supports fast charging with a magnetic charger. With a single 5-minute charge, you can maintain your smart band for 2 days under normal use. Weighing only 18g, the Huawei Band 6 is a great kit.
New lifestyle with active fitness management
Huawei Band 6's fitness features also bring a whole new experience to users. 96 workout modes include 11 professional workout modes such as indoor and outdoor running, cycling and skipping rope, and 85 customized modes including fitness, ball games and dance types to track your workouts. Covers a wide range. Huawei Band 6 uses the Huawei TruSportTM Professional Exercise Algorithm developed by Huawei to deeply analyze a user's athletic performance based on multidimensional parameters such as heart rate variability data and exercise data, and provide scientific evaluations and suggestions regarding athletic performance. Offers.
Wrist smart companion
Huawei Band 6 is designed to provide users with essential and smart features over time in a variety of scenarios due to its incredible battery life and lightweight design. Huawei Band 6 can intelligently identify unknown numbers and control music playback and remote camera shutters.
Huawei Band 6 not only leads the way in reshaping the traditional shape of smart bands, but is also the most versatile entry-level wearable product on the market. With Huawei Band 6, users can easily establish new ways to live a healthy and active lifestyle.
Buy Huawei Band 6 for R1699 at Huawei Store (online)..
Huawei Launches All-New Band 6 in South Africa | Huawei Tech Radar
Source link Huawei Launches All-New Band 6 in South Africa | Huawei Tech Radar