Lifestyle
House Essentials: Top 5 Tips In Getting A Mattress Every Shopper Should Know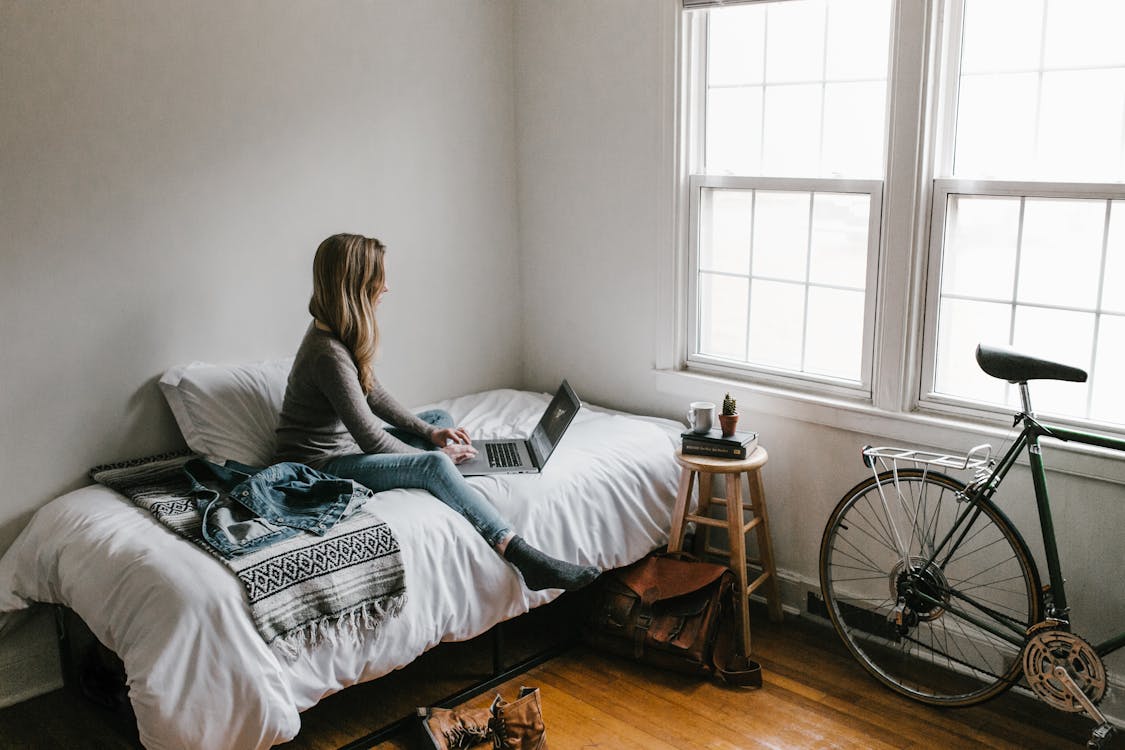 Most people spend most of their time in their bedrooms lying on their bed, especially on weekends, doing fun activities like watching a movie, talking to a friend, and so many more. We can't deny the fact that having good mattresses does make a difference in our lives.
There are many places where you could find mattresses for sale, but not all people know how one differs from another. Distinguishing how one bed differs from another will greatly help you arrive at a reasonable and best shopping decision. Here are some top five tips you should know when getting a new mattress.
Gain Knowledge About The Mattress Types
Not all mattresses could feel great for everyone. This is why mattresses have lots of variations and types you could choose from. You must know the difference between one mattress to another to know which is the best mattress to buy. To help you, here are some mattress types you might find interesting.
Innerspring mattresses are a mattress type that has coils and springs in the core that allows it to keep its shape and have a bouncy motion for sleepers. This mattress is great for sleepers who are looking for inexpensive but comfortable mattresses.
Memory Foam mattresses are famous for effectively responding to heat and relieving the pain you get from having a too firm mattress. Also, it's known to help distribute body weight in the mattress and helps in correcting a poor sleeping posture.
Air mattresses are perfect for sleepers who want to change the firmness level of their mattresses from time to time. This mattress could be inflated based on the sleeper's preference, and there is also a separate chamber of air if ever you sleep with someone who desires another firm preference in bed.
Ask About Other Benefits That Comes With It
Shopping for a mattress is costly, and this is why some sellers give their consumers some extra benefits to enjoy and make them feel more satisfied with their purchase. Other benefits that companies could offer are product discounts and free shipping. If you are eligible to have product discounts, this could help you save more money. This extra money could be used to purchase any mattress accessories you want to buy, like mattress pads and new bedsheets.
Another thing about benefits is that they could come in the form of free deliveries. Let's face it, transferring a mattress from one place to another is tiring. Not to mention, mattresses are huge items, so you can't just squeeze them into your vehicle and transport them immediately-unless; the mattress you purchase is a bed in a box. So, when you can enjoy free delivery, grab the opportunity, and you'd be glad that you'll receive your item with no hassle!
Visit Nearby Stores
If you can't travel far and you need to get a mattress in an instant, you can visit even the nearest local mattress stores around you. For sure, they have mattresses of various types that could get your attention.
There are many perks why visiting nearby stores is a good idea. In this way, you can give yourself enough time to check out mattresses and feel the surfaces. If the store owners permits, try lying down on each mattress for at least five to ten minutes so that you get to feel how the mattress would feel once you get them. This is one effective way to tell if it's right for you or not. If you feel conscious while doing this, remember that mattresses' price is not low, so take your time, to avoid wasting money.
Know that Firmer Mattresses are Not Always The Best
Some people may suggest that you should get a firmer mattress for reasons like they are more durable and the like. But remember that you are buying the mattress for your sleeping needs and body type. You are not buying a mattress that depends on the opinion of others. You have to know which mattress firmness would work best for you.
There could be times where a firmer mattress would promote more body ache to a person. For example, if you're a side sleeper, most of your weight is centered on one side of the body while you sleep- specifically on the hips, shoulders, and arms. If you have a firmer mattress, you would not feel comfortable in them since the mattress could not conform to your body, and you would only wake up feeling extra tired and experience some joint pain.
Search Reviews From Legit Customers
Allow yourself to learn from other people's experiences too. You could do this by searching for various unbiased reviews online and even from word-of-mouth. In this sense, you would gain knowledge of whether the mattress companies' claims do work. Also, having a mixed knowledge of the positive and negative sides of the mattress could help you know more about them- even the ones that sellers do not want you to know.
Takeaway
A home would not feel complete if you can't feel relaxed in it and one way for you to have a good rest at home is to have the right mattress for your needs. Although mattresses are high-priced, they are key elements in making the home feel cozy and comfortable.