Texas
Hegseth said of the use of COVID funding for CRT in schools: 'The goal is not education'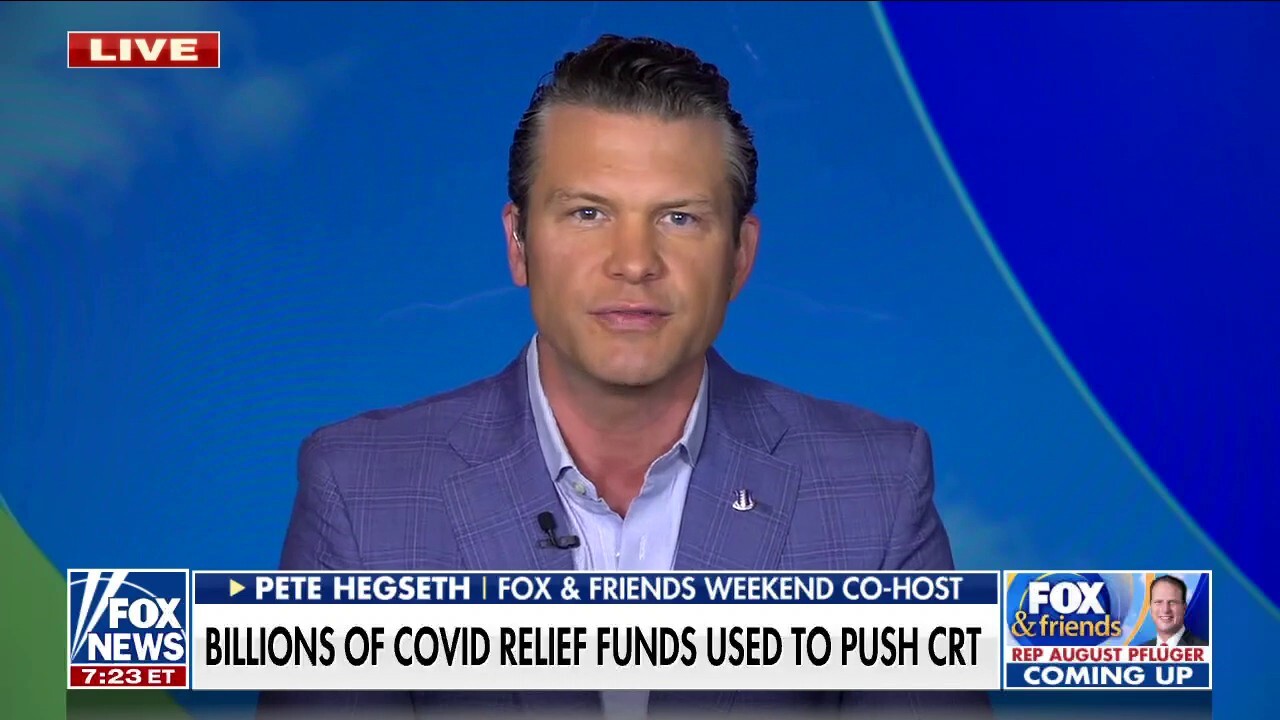 NEWYou can listen to Fox News articles!
"Fox & Friends Weekend" co-host Pete Hegseth lashed out at states for pulling billions of dollars from COVID-19 to help fund high-racial counseling in schools on "Fox & Friends" Thursday . Hegseth argued that the success of the "pipeline" funneling "social change" and not education in the classroom.
CALIFORNIA, NEW YORK, ILLINOIS used COVID-19 grants to install CRT in schools.
PETE HEGSETH: As the big money ponds landed on the lap of the states and school districts, they sought their own. We see this. We want to believe for COVID. It's not for COVID. So these ponds land where they want to land. … The first step in healing is to acknowledge the depth of your problem. And when it comes to American education, we have to acknowledge that the unions and the left have a deep grip on what they are teaching our children. And maybe you have a good teacher and a lot of people to work with, or maybe you have a great teacher and a lot of people to work with or a great manager. But the main points of the pipeline, from teachers, colleges to unions to the curriculum, are not the nature of the curriculum, but how the children are taught, captured by progress. .
The
Their goal is not education, it's social change. And that's why you see pronouns and masculine pronouns and implicit meanings coming into the classroom and not the basics. They want to impress your kids because they care about your kids. I'm not going to talk about every reason. I'm talking about the establishment of management education. And it's public and private all over the country. And if we don't know the depth, we will continue to boil down COVID money in school districts with no guards on it, and it will become an implicit bias.
Watch the full video below:
Hegseth said of the use of COVID funding for CRT in schools: 'The goal is not education'
Source link Hegseth said of the use of COVID funding for CRT in schools: 'The goal is not education'