Texas
Hannity: The Taliban knew that raising their heads under Trump would "wipe out"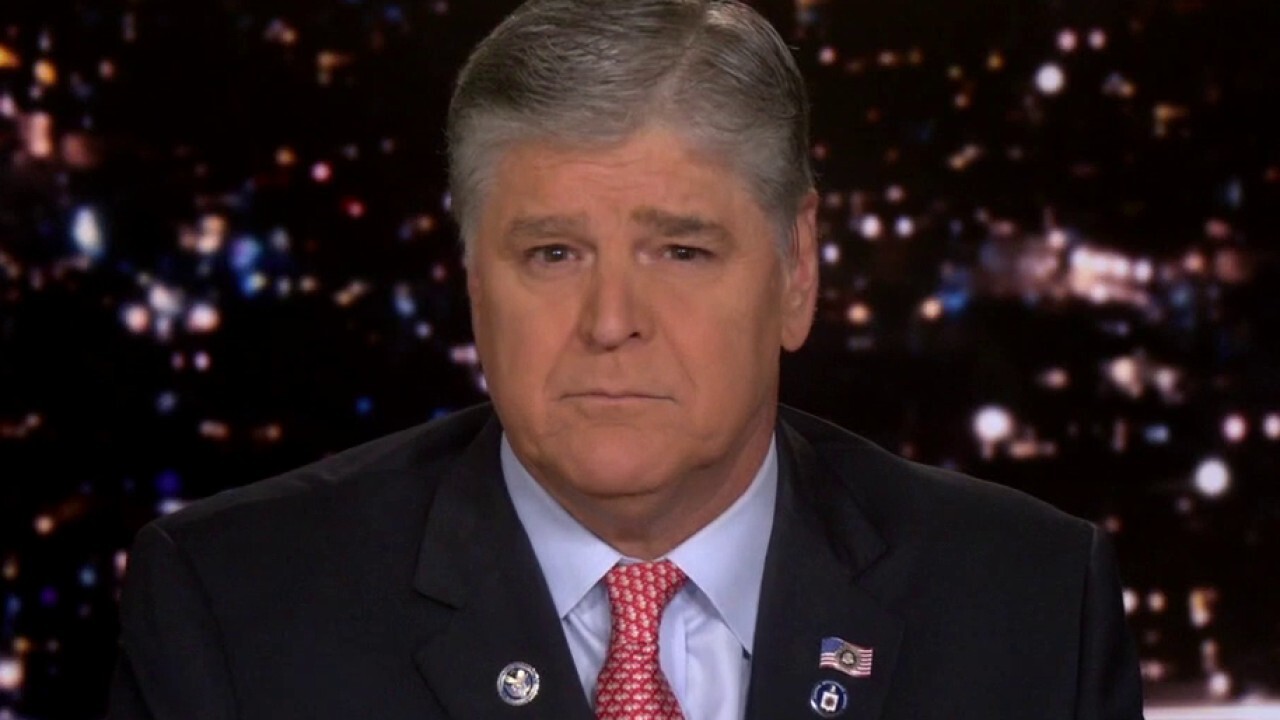 Fox News host Sean Hannity said Tuesday that the bomb Reuters reported revealing it. President Biden Expressed a desire to manipulate the "recognition" of the Taliban's progress Afghanistan"Whether it is true or not," proves that he knew that things were "going south" before Kabul fell to the Taliban.
"In July, Biden knew things were getting worse … the Intel community, and we've been reporting this, but it was right from day one," Hannity said. "That's why the CIA left six or seven weeks ago. But instead of stopping the Taliban and stopping the withdrawal and protecting our interests, Joe Biden worried only about optics and projected another picture. Did."
Biden urged President of Afghanistan to "change perception" that the Taliban were in control
Biden did not expect the Taliban to move rapidly across Afghanistan, according to a record of the July 23 presidential convocation reviewed by Reuters. Instead, Biden focused many of his 14-minute calls with Ganny on the "recognition" issue of the Afghan government, Reuters reported.
"You don't have to tell you that things are going wrong with the fight against the Taliban, all over the world, and in parts of Afghanistan," Biden said. "And whether it's true or not, we need to project another picture."
At the time of the call, the Taliban controlled about half of Afghanistan's district center. Biden urged Ganny to hold a press conference with other prominent Afghan leaders to outline the new military strategy.
"This is shameful. Joe Biden knew it wasn't working and was in danger, and when he was able to do it safely, he didn't speed up his withdrawal. "Hannity told the viewer. , "And don't leave the Americans behind the line of enemies, and our Afghan allies will be killed – and they will."
Hannity said the report should infuriate Americans who can no longer rely on the "commander-in-chief."
"Frankly, the White House has no president. There is no commander-in-chief. There is no leader," he said. "Instead, we have a commander-in-chief who complains of dishonest self-involvement, who firmly believes that he deserves all the work that has driven the United States out of Afghanistan.
The host later counterattacked Biden in an attempt to partially blame former President Donald Trump for some of the turmoil that unfolded during the withdrawal.
"Don't blame Trump," Hannity argued. "And if you want the truth, we'll give you the truth about the Trump deal. Here's the fact. It was a conditional agreement before they negotiated things, Donald Trump. Warned the Taliban if they didn't follow me on all the dotted lines, crossed Ts, all commas, all periods, they would be erased.
Click here to get the Fox News app
"If they marched in Kabul while the Americans were still nationwide, they knew they would be wiped out as they did. The Taliban knew this. One in Afghanistan. The Americans were not killed. "
"So definitely look at that timeline. We might have gone out in April, May, June, July, but didn't do that, and now I We know what he knew. Now we know him [Biden] I wanted to make a fake façade. "
Hannity: The Taliban knew that raising their heads under Trump would "wipe out"
Source link Hannity: The Taliban knew that raising their heads under Trump would "wipe out"