Entertainment
Guest lineup of Sunday news programs | Government. & Politics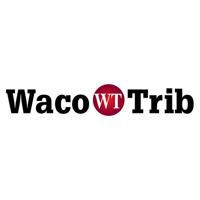 Washington (AP) — ABC's "This Week" — Senator Bill Cassidy, Republican Party, Amy Klobuchar, Democratic Party.
NBC's "Meet the Press" — to be announced.
CBS's "Face the Nation" — Amazon's Worldwide Consumer CEO David Clark, Dr. Anthony Fauci, Director of the National Institute for Allergic Infectious Diseases.
CNN's "State of the Union" — Congressman Adam Schiff, D-Calif. Governor Asa Hutchinson, R-Ark.
"Fox News Sunday" — Senator John Barasso, Republican Party. Mohamed Ellerian, Chief Economic Advisor of Allianz.
Copyright 2021 AP communication. all rights reserved. This material may not be published, broadcast, rewritten, or redistributed without permission.
Get the latest information on local governments and national governments and politics in our newsletter.
Guest lineup of Sunday news programs | Government. & Politics
Source link Guest lineup of Sunday news programs | Government. & Politics