Texas
DFW Weather: Drought, high fire danger continues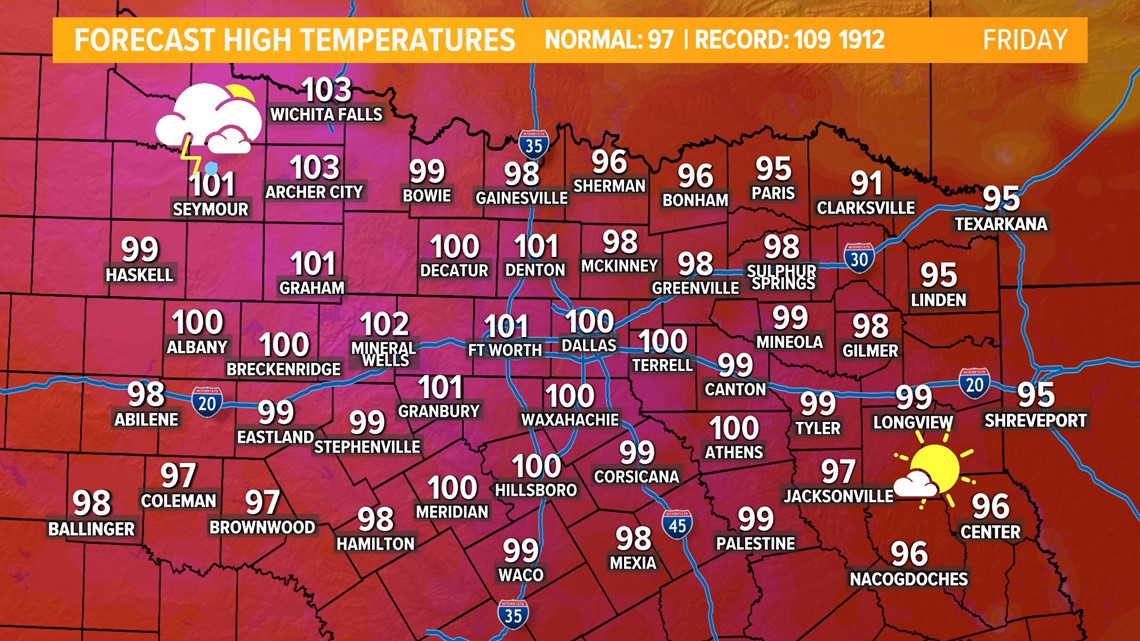 Chances of rain may return towards the weekend, but it remains warm.
DALLAS –
The rest of the week
The triple digit heat continues and so does the dry weather.
For those watching:
33 triple-digit days so far this summer.
A normal, North Texas summer averages 20.
Rain fell in parts of North Texas and even parts of Dallas-Fort Worth. Officially, however, no measurable rain has been observed at DFW Airport.
Drought conditions will continue to worsen until we get widespread, soaking rain across North Texas. So far, 2022 is on track to be the 10th driest year on record.
Where is the comfort?
The front will stop near or north of the Red River. This scenario would leave much of Texas without rain. Best to bring scattered storms to NTX on Friday-Sunday. Highs just below 100° and anything but scattered showers and thunderstorms looks unlikely. But at least it's something!
DFW Weather: Drought, high fire danger continues
Source link DFW Weather: Drought, high fire danger continues