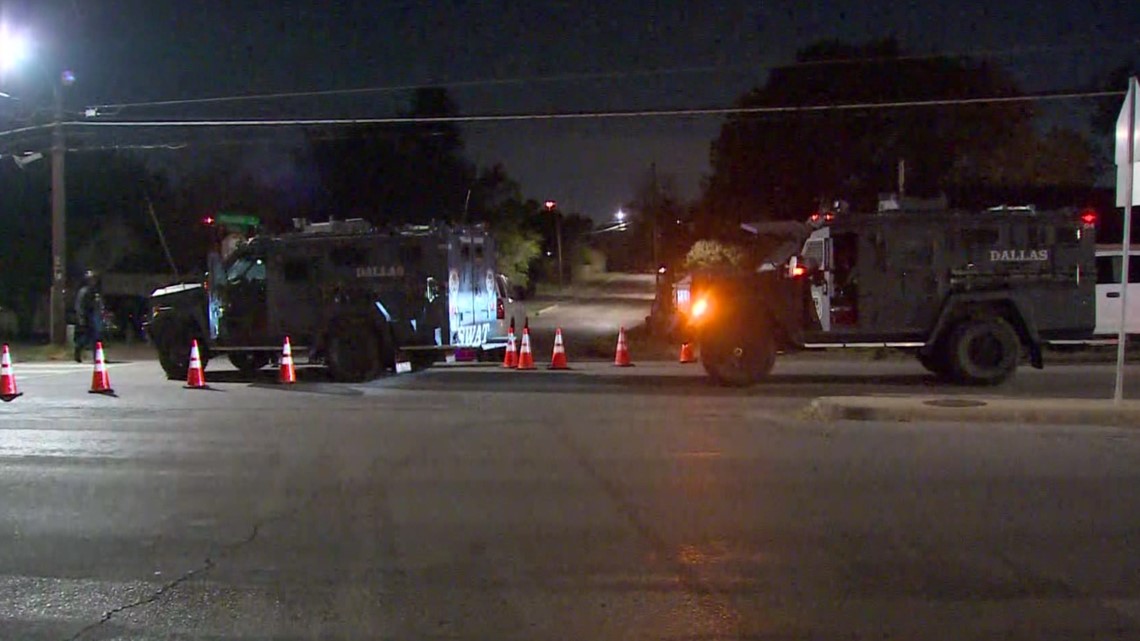 DALLAS — SWAT officers responded to a shooting at a home in south Dallas on Wednesday morning. The scene has since been removed, according to police.
The incident was being treated as someone barricaded inside the house. 4100 block in Fortune Lane Located on South Oak Cliffs near South Marsalis and Ann Arbor Avenues.
An officer at the scene told the WFAA that one person was shot during the incident that morning.The WFAA later confirmed that at least two women had been shot in a drug-related robbery.
Police said the suspect, an 18-year-old man named Jacob Rubalkaba, told police that there were other people in the house. A SWAT team entered the house, but there was no one inside.
Police later announced that a total of three people had been detained.
https://www.wfaa.com/article/news/local/dpd-fortune-lane-shooting-south-oak-cliff-swat-responds-to-shooting-at-dallas-home-police-say/287-589afe22-112f-46dd-a607-1a9b5b087c21 Dallas SWAT responds to Fortune Lane Oak Cliff shooting