Sports
Cowboys Penalty: Dallas loses to Raiders and looks at the Yellow Sea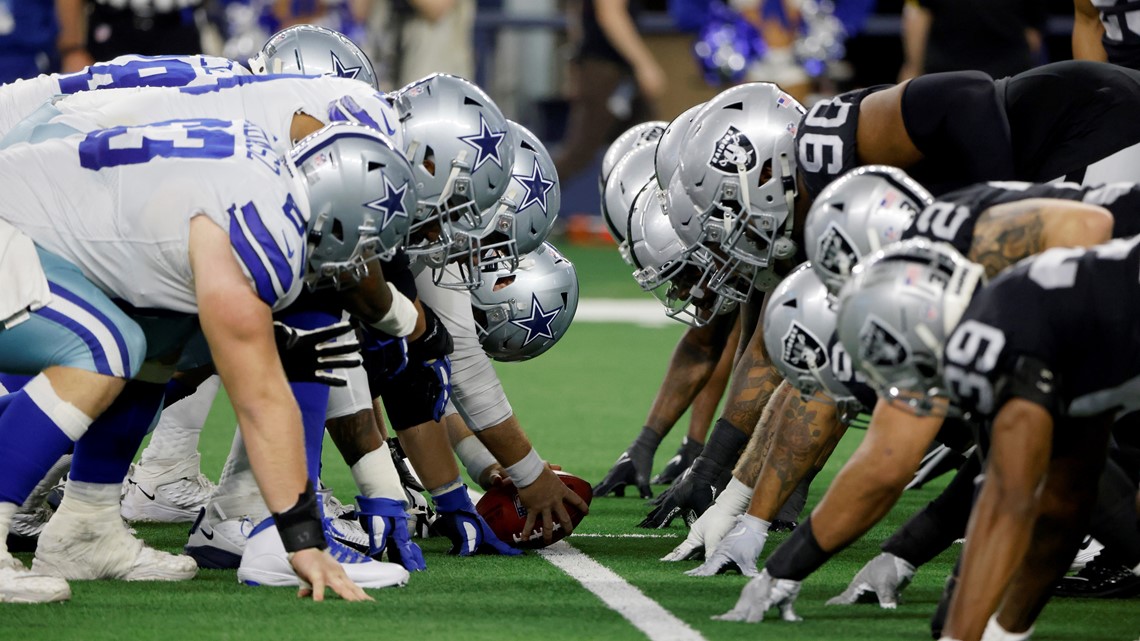 In the match on Thursday, the cowboys fought the Raiders and the yellow flag and offered a buffet of penalties.
Arlington, Texas — The Dallas Cowboys played against the Las Vegas Raiders on Thursday, whether it's called the Yellow Sea or the Penalty Buffet.
From the catastrophic pass interference penalty to the hold of a call, this Thanksgiving game has everything. And the Cowboys saw most of it.
14 penalties for 166 yards. No, it's not a typo.
Referee Shawn Hochuli and his crew drew the attention of fans and the media.
And it wasn't just Cowboys. The Raiders also had a penalty of 14 at 110 yards, but won and left the AT & T stadium.
Cowboys head coach Mike McCarthy said at a post-match press conference, "28 penalties. I really don't know what you want me to say."
"It was obviously frustrating. The game was jerky from start to finish," he added.
Dallas cornerback Anthony Browne was the hottest fan after four aggressive pass-interference penalties.
To find out how many times the clock stopped, the game ended shortly before 7:30 pm after the kick-off at 3:30 pm. The game has been overtime, but the game at 3:30 pm is rarely late.
Cowboys owner Jerry Jones said Thursday a few words about how the Secretariat went.
"I call it a throw-up ball. The only way to play a game like this is to throw it and get a penalty. This is probably the hottest game outside the Super Bowl. I didn't want to throw the ball and be penalized for a big play, "Jones said after the match.
A rookie sensation, Micah Parsons was even a victim of the Thanksgiving flag celebration when a passerby's call called for suspicious roughing. The replay showed that the car had fallen to the ground and to Parsons, but the linebacker was asked for a 15-yard penalty.
"I think we should play soccer. We're not here to play tag," Parsons said after the match.
No matter how you choose to take responsibility for the loss, it's clear that the Cowboys haven't been on the same team since the horrific loss to Denver Broncos. Dallas lost in three of the last four games.
The team aims to bounce off New Orleans Saints next Thursday night.
And it can't be worse than the 166 penalty yard, right?


Cowboys Penalty: Dallas loses to Raiders and looks at the Yellow Sea
Source link Cowboys Penalty: Dallas loses to Raiders and looks at the Yellow Sea