Texas
Arizona Governor Rob Ducey signs a bill banning critical racial theory from schools and state agencies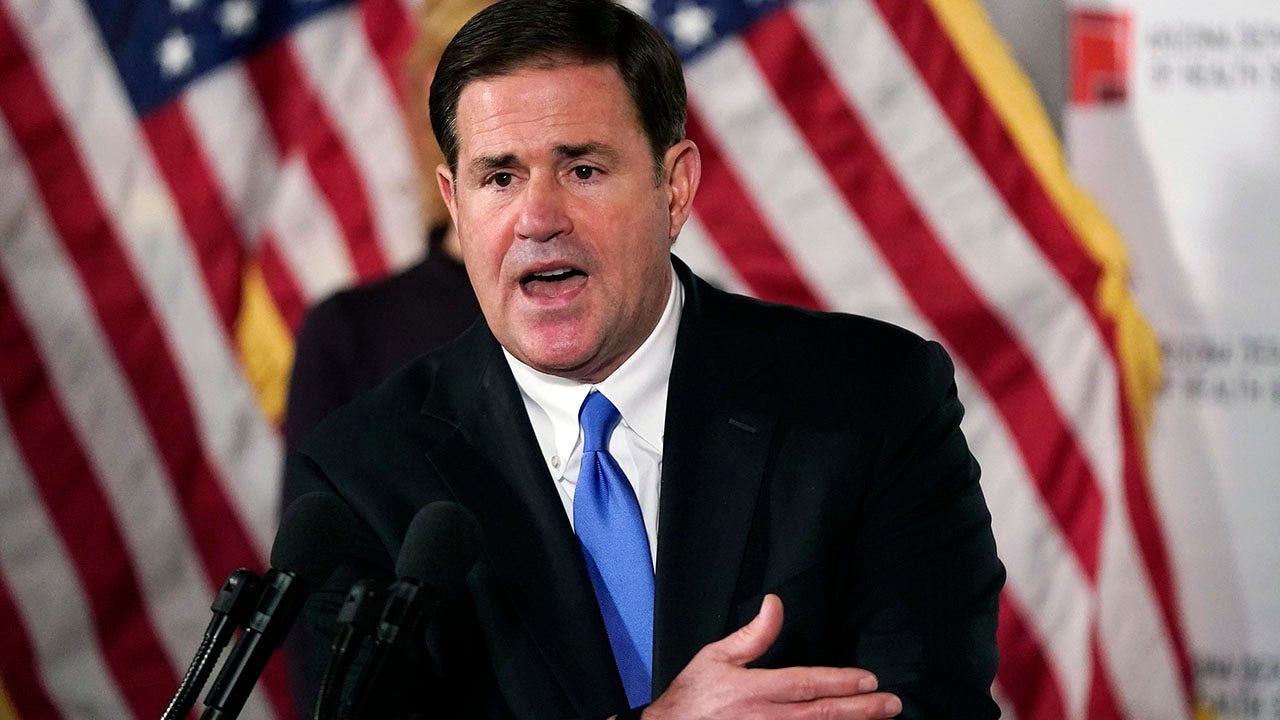 Arizona Governor Doug Ducey announced on Friday that he has signed two bills on the education of children in the state.
Houseville 2906 prevents state-owned schools and government agencies from demanding training in critical racial theory. The governor said people were "essentially racist, sexist and oppressive, whether conscious or unconscious." Phoenix FOX10.
"Here in Arizona, we will continue to be leaders in civic education and teach important lessons about the history of our country," Ducey wrote.
House Bill 2035, on the other hand, seeks curriculum transparency so parents can consider topics such as sex education.
"Parents should have the right to know what their children are learning at school," Ducey wrote in a statement about Bill 2035.
In a Twitter post on Friday, Duchy led efforts to pass the bill by Arizona State University members (Michelle Udall and Gale Griffin, David Livingston and Nancy).・ Thanks to Senator Baltic).
GOV. DUCEY: ARIZONA COLLEGE students cannot be required to receive the COVID-19 vaccine or wear a mask.
The Governor's move on the CRT has received praise from US Congressman Debirasco, a Republican representing the Eighth Parliamentary District in Arizona, northwest of Phoenix.
"It's great to see @dougducey sign a law to prevent critical racing theory from breaking into our schools and government agencies!" Rusco wrote. "The CRT advances its distorted history, divides our country and dismantles our system. There is no place in Arizona."
Republican Rep. Andy Biggs also praised the development.
"This is a big win for all Arizonas," writes Biggs. "Thanks to the AZ Legislature for pushing this trough!"
Critical racial theory faces opposition from parents and civic groups across the United States.
Earlier this week, parents from Pennsylvania and Kansas appeared on Fox & Friends, stating that the threat of critical racial theory at local schools prompted them to seek elections for local boards of education. ..
"I think CRTs are toxic," Pennsylvania high school history teacher and father Greg Doran told host Pete Hegses.
Amy Corvey, a three-mother running for the Kansas Board of Education, said she did so to "keep CRT out of our school."
Click here to get the Fox News app
Meanwhile, some liberals and Democrats have accused Republicans of creating "imaginary monsters" to inspire voters.
"Americans are not split, Americans are split," liberal writer Ibram X. Kendri recently wrote in Atlantic. His essay was entitled "There is no discussion of critical racial theory."
Arizona Governor Rob Ducey signs a bill banning critical racial theory from schools and state agencies
Source link Arizona Governor Rob Ducey signs a bill banning critical racial theory from schools and state agencies