Sports
After the collision, Olympic runners help each other to finish the line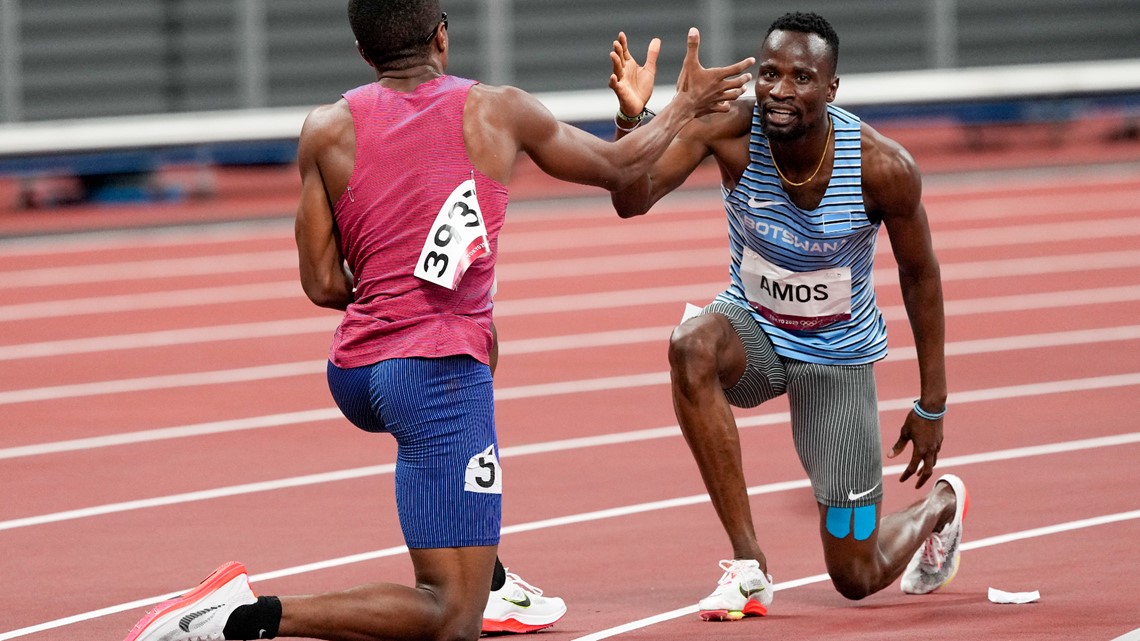 Isaia Jewette and Nijel Amos have confirmed that the race has been shortened, the ultimate sportsmanship at the Olympics has been achieved and each other has reached the finish line.
Tokyo, Japan — Isaia Jewette and Nijel Amos seemed not to run 800 meters and spread out on adjacent tracks.
Are you hurt or have a hard time? Just the opposite. American and Botswana runners were a good sport.
Juette and Amos helped each other, crossed their arms and finished together in the semi-finals of the Tokyo Olympics on Sunday.
They were 54 seconds behind the winner. But in this case, time didn't matter. That was the right thing, Jewett insisted.
Late at night, Amos returned to the final with an appeal. Jewette was out.
"No matter how angry you are, you have to be a hero at the end of the day. Because that's what heroes do, they show their humanity through who they are, Show that they are good people. "
Jewett was in front of Amos and was about to kick him on the last turn when the back of his heel seemed to hit Amos. He got off. So did Amos.
However, it may have been Jewette who inadvertently stumbled upon himself.
"When he saw me, he said,'I'm sorry,'" said Jewett. "I said,'It's okay, man.'"
Jewett said: "I'm crazy about it, but it's 800. These things happen."
Jewette has one simple rule when racing. It's the finish. He confirmed that Amos would do so.
"I'm very fortunate because not many people came here. I have to live at that moment, not just when it happened," said a 24-year-old runner in California. "I can go to this stage and show you that this is me. That's what I want to continue to show who I am. If not today, tomorrow again Start over. It's not going to stop me from trying to be a hero. "
Friendly gestures were certainly appreciated by Amos.
"You are all united by emotion," he said. "When we got off, we felt all the emotions. When we got up and just tried to go home.
"I couldn't say it because I thought I was in a good position to withstand this heat."
He has another chance on Wednesday.
Jewett was smashed in a collision. He believes he fell hard on the truck and hit his head.
"It's adrenaline now that I can stand and run around," Jewtett said. "I felt a little spike in my leg. I'm still alive. I'm still walking. That's all everyone can ask for."


After the collision, Olympic runners help each other to finish the line
Source link After the collision, Olympic runners help each other to finish the line